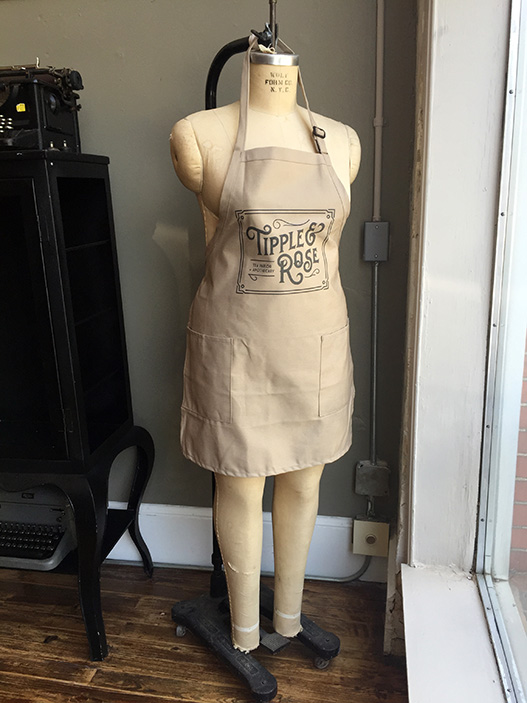 Remember last week when I said my trip to Edinburgh made me we want explore more cafes/eateries in Atlanta? Well, done and done! Tipple & Rose Parlor and Apothecary opened up last week in Virginia Highland and I made my way over there on Saturday. I love tea shops – the promise of warm scones with clotted cream or, at the very least, a quiet place to have a cuppa and read a book. Tipple & Rose does not disappoint. It's got a great airy, laid-back vibe with a hint of Victoriana.  You have a choice of 80 kinds of tea (you can smell each one at the counter before ordering), crumpets, house-made scones, clotted cream, cakes, pies and a number of salads and sandwiches including vegan options.
Since it was so hot out on Saturday (and Sunday and Monday and Tuesday and forever in Atlanta), I ordered a rooibos over ice, vegan kale salad and a blueberry and white chocolate scone. Yes, it's a weird combination, but it was perfect for the mood I was in and it was all so good. I can't wait to take Lar here when she gets into town in September.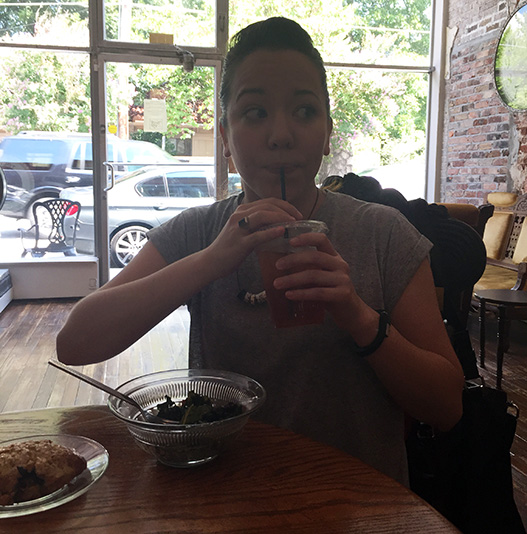 My friend Brittany joined me and fell in love with the giant Victorian arm chair she's sitting in (note, we both got iced teas because it's so unbearably hot):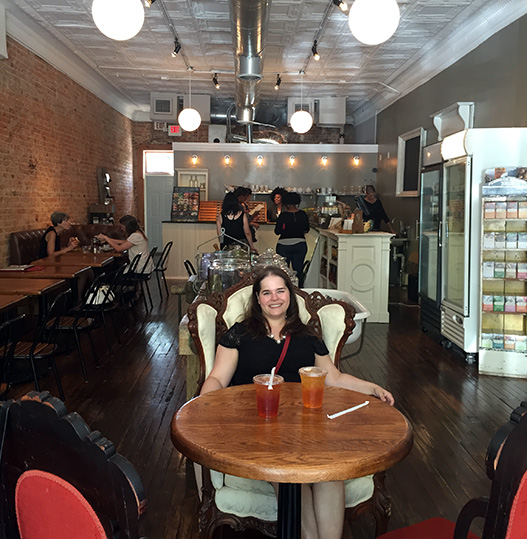 These are all the teas at the counter that you can take a sniff of before ordering: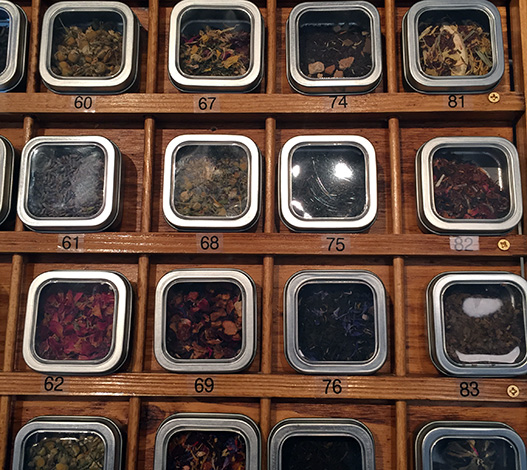 Since it's part apothecary, Tipple & Rose carries a number of all-natural, locally made bath products. Little Barn Apothecary is one of my favorite local brands. I was really tempted to buy a bottle of the jasmine ocean water: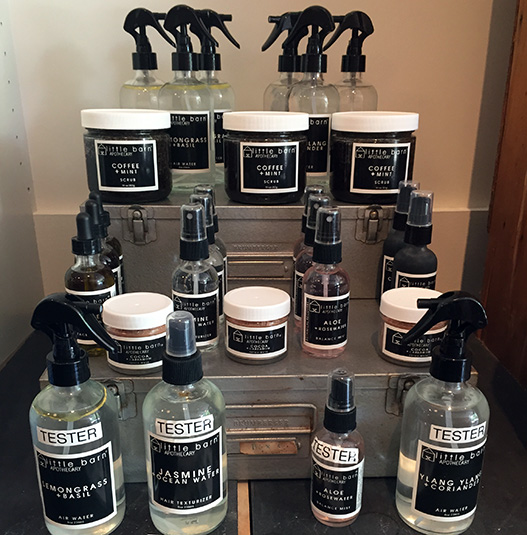 Bathroom selfie, had to do it because the natural light was so pretty (outfit blog post coming soon):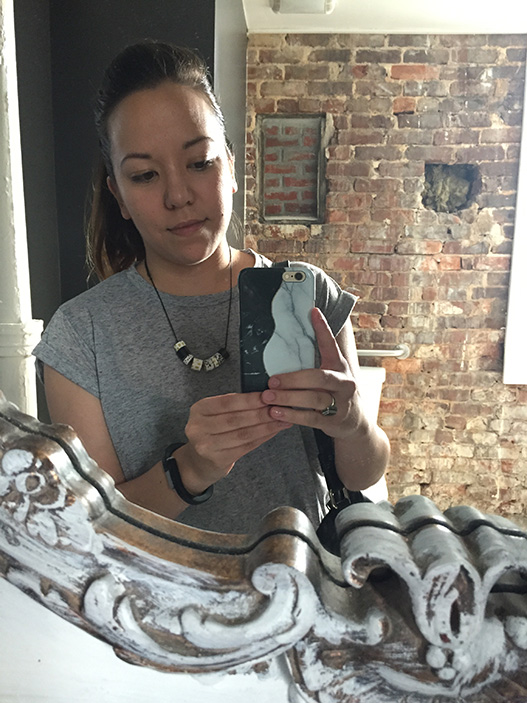 My very last semester of grad school starts up in a few weeks. I might spend my weekends studying at Tipple & Rose – that would make me actually look forward to all of the work I have to do!