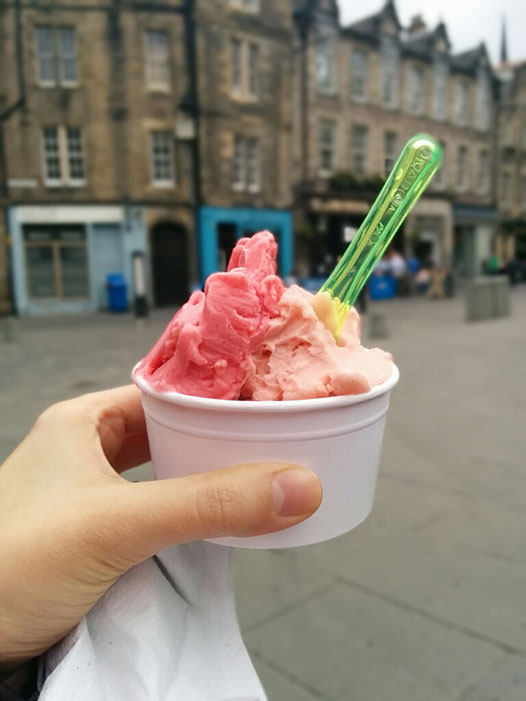 Dear Cath,
Some weekends in Edinburgh are perfect. The sun shines for some of the day and the clouds scuttle across the sky fast enough to catch glimpses of blue. And some days I don't have to wear a jacket the entire day, and it even gets warm enough to eat raspberry and strawberry black pepper sorbet outside (with jacket back on, of course)!
Those are the days for strolling around leisurely and gazing up at trees like this one which looks like someone has festooned teeny yellow lanterns all over it's elegant boughs: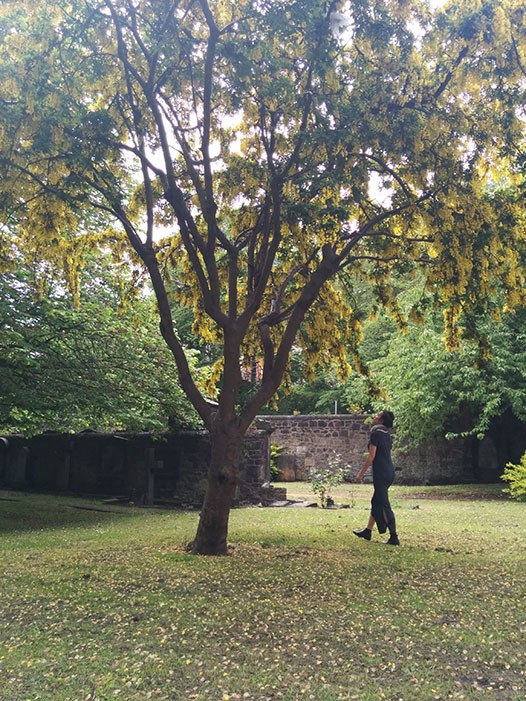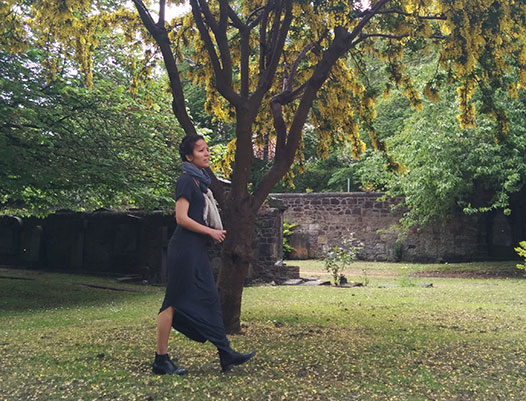 The only thing missing on these glorious weekend days, is you, of course (that's my looking-for-Cath face in the photo above)!
Love you like strawberry and pepper,
Lar