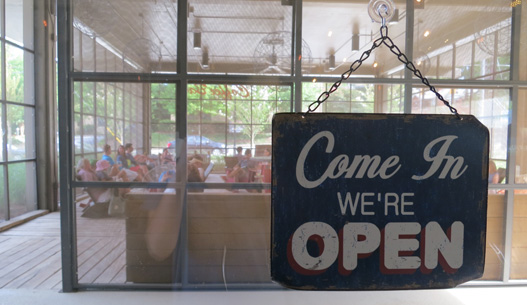 Dearest Lar,
Troy and I took a 1.5 hour break from working on the house yesterday and headed over to Ponce City Market so I could get some photos for a Groupon article I'm writing. The area hasn't changed too much since you saw it this past winter, but give it another six months and you won't even recognize it.
Dancing Goats is still the only shop/restaurant open (although a number of restaurants have signed leases to move in this coming year). Troy and I were starving, so we stuffed our faces with ordered a homemade blackberry pop tart (which reminded me of your wedding!) and two mini Duck's donuts with our coffee.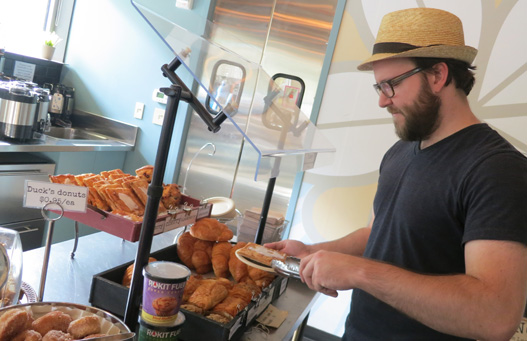 Then we headed over to the Historic Fourth Ward Park, which I think I drove you to in January. It's a gorgeous city park with lots of winding paths, water features and plenty of seating areas. The Old Fourth Ward Arts festival was just wrapping up as we were walking around. Atlanta might not have one giant amalgam of festivals like Edinburgh, but it does have a festival every weekend.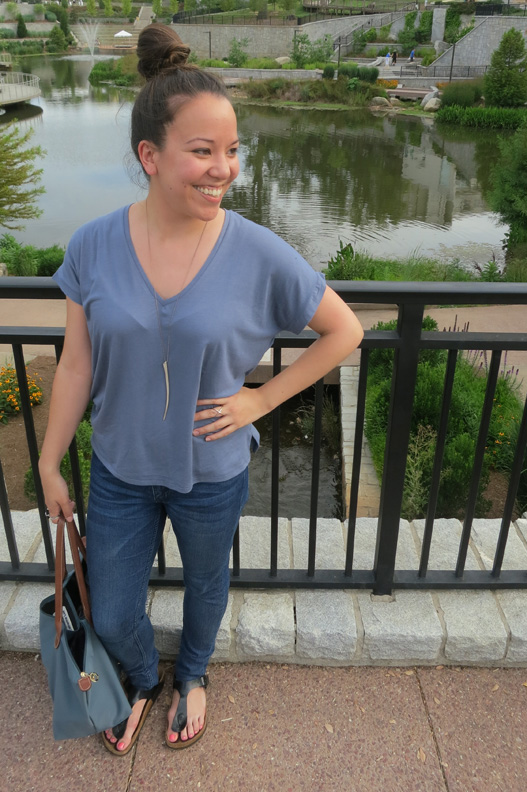 I've been dying to dress up since this summer has mostly consisted of me sweating in a tank top and yoga pants with all the packing, moving, unpacking I've been doing. Well, dressing up didn't happen yesterday either – ha! But this outfit is the most pulled together I've looked for the past four weekends.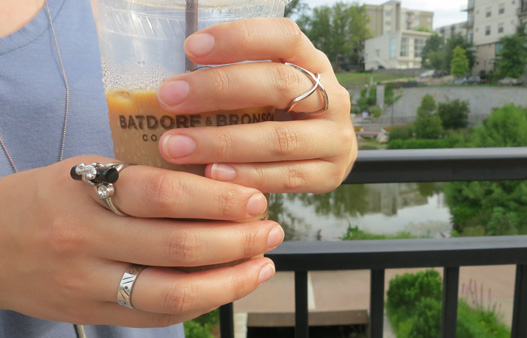 Cross ring from Boutique Karma • black and silver ring from a second hang shop in Athens, GA • silver ring purchased at the Decatur Arts Festival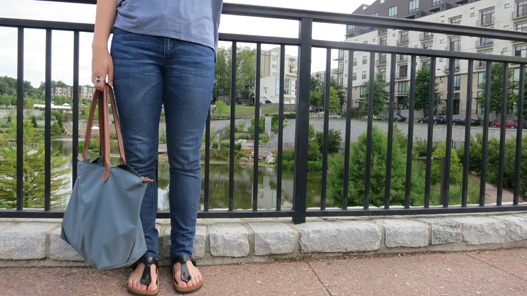 At this very moment you are spending your last day in London on your mini weekend trip. I love seeing all of your Instagram pics of your trip (here, here, here, here, and here) and think it's hilarious that you drank your first fresh coconut in the rain in London. Did you end up running into Wills & Kate?
I promise to include more photos of the house once I get some more artwork up on the walls.
Can't wait to see more pics from your trip!
xoxo, Cath