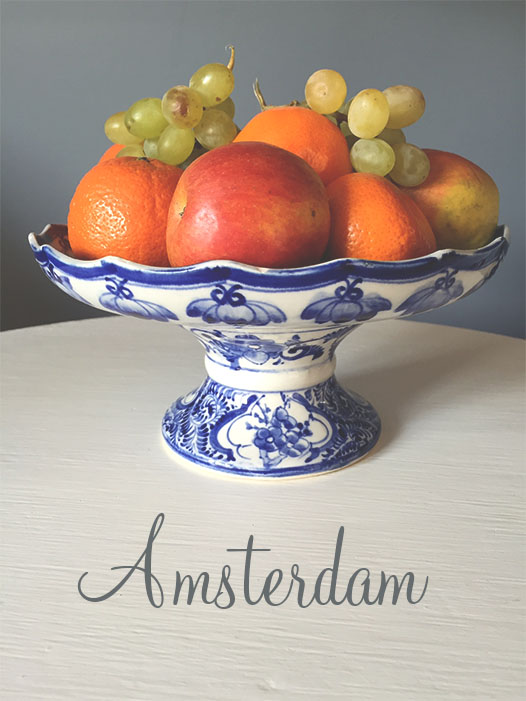 Amsterdam totally surpassed all my expectations. I'm completely in love with the glimmering, shimmering canals and curlicued brick and stone, the deliciously gooey caramel waffles and an entire museum district! It's a shame that I always associated it the red light district and pot (not that there's anything wrong with the latter), but it just never seemed like it would be my thing.
I was utterly and completely wrong. I didn't stumble on to a single naked lady or dubbie (I'm not even exactly sure where the red light district is). So if you're as rock and roll as me, you should totally do the following: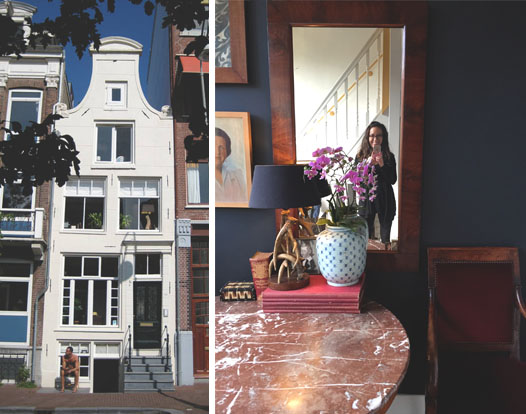 I've used Airbnb for years, all over Europe and the States. I've loved each of my stays, but Johan has possibly the most beautiful flat I've ever been in. He has an eye for colour that would make Van Gogh jealous, the most comfortable, fluffy king-sized bed and a colour-coded book case that would make any reader feel right at home. The house is an historic canal house built in the 17th century, so the few days we were there I pretended I was Rembrandt (minus the talent) and Vermeer's girl with the pearl earring (minus the pearls).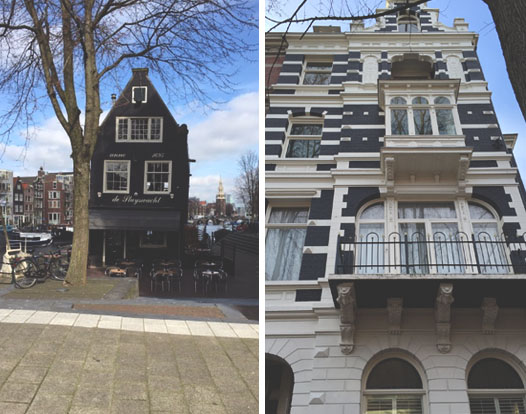 The soft winter light bouncing off of the canals was so soothing and breathtakingly beautiful when the sun set.
(Posing by canals and tiny cars totally optional).
The deliciously unhealthy:
Best stroopwafels: Verse stroopwafel at the Albert Cuyp Market
Best fries (curry or satay sauce optional): Vleminckx
Uber healthy and so amazingly tasty:
Mumu chocolates (not just the best raw chocolate I've ever had — just the best chocolate hands down).
My dream dinner:
Indonesian at Tempo Doeloe
I went to the Rijksmuseum, Van Gogh Museum and the Rembrandt House Museum, but those are just the tip of the iceberg. I would have happily gone to 20 museums if I had the time.
I am head-over-heels in love with Amsterdam and hope I get to go back one day to ogle more canals and soak in more painted canvases. In the meantime, let me know what you've done if you've been. For those of you making plans or day dreaming about a trip to Amsterdam, I hope these wee tips gave you a bit of inspiration.
——-
Dear Cath
I know you think of Amsterdam as Schipol and that place of limbo where you are stuck between two flights, but I so wish I could have teleported you to a canal last weekend!
One day was even warm enough where Ali and I sat on the stoop outside of our canal house and ate fresh fruit while wiggling our toes in the sun. It was heavenly!
It's the perfect city for us and reminds me of Edinburgh: compact, historic, beautiful and grand. One day we will go together.
Until then, close your eyes and dream of freshly made stroopwafels with gooey caramel centres and layers of Van Gogh ochre swimming in a sea of forest green and aquamarine.
Love you like the shimmerest of canals and gooeyest of stroopwafels,
Lar