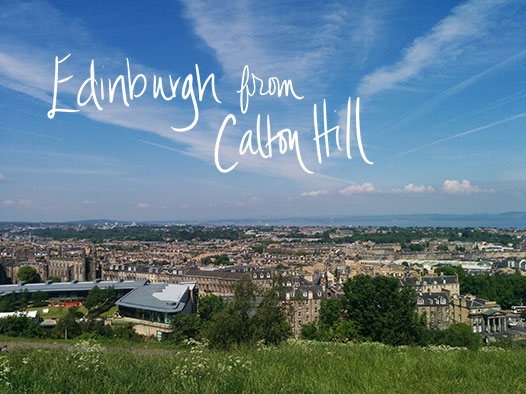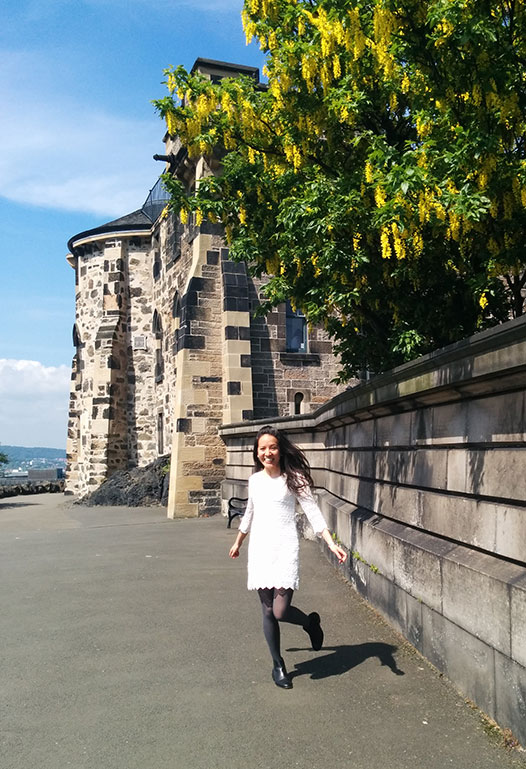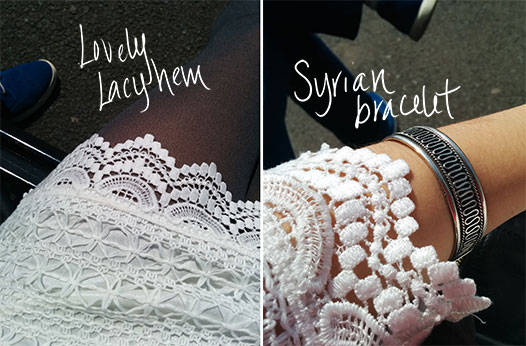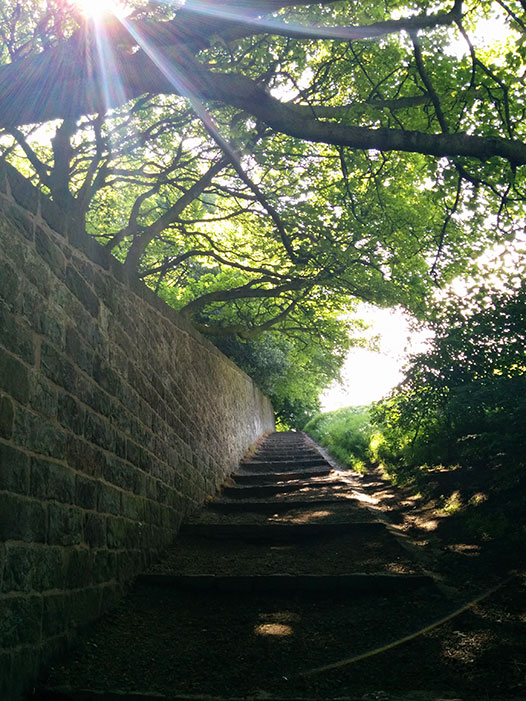 Dear Cath,
It was sunny yesterday! And it was warm enough to not wear a jacket (some of the time). And it was a Saturday so we got to wiggle our toes in the sun instead of wiggling our fingers by the glow of the computer. AND it was the first day of the Edinburgh trams (public transport post to come soon — exciting!). It was almost too much for one day: like eating an entire cake and washing it down with a milk shake with a side of french fries.
Do you know what the icing was to my chocolate cake? A new dress. I've never been one for wearing white — at least I can't usually do it confidently without flenching at all foods on the way from plate to mouth or sit on anything convenient like a bench or stone wall. But a little white dress is so tempting when the blossoms are nodding their head in encouragement and the sun is beaming down at you. A little black dress just doesn't feel like it does justice to such supportive spring-time offerings. So I bucked up the courage, bought this mini from H&M (sadly, not the Conscious Collection) and even sat on some outdoor stone steps . with impunity.
——-
Have you ever been up Calton Hill? I don't remember ever going as students. Matt and I rarely go as it's across town for us, but what a lovely place. Gorgeous views of town after just five minutes of huffing and puffing up a hill (rather than the 30 up Arthur's Seat). There was an artist up there doing watercolours and tourists taking selfies. And the most exciting thing of all, the Collective. It's an art collective that is turning all the observatory space into exhibition space that's free and open to the public.
Art for all, gorgeous views, a wee snack bar that sells home made goodies: Calton Hill is my new favourite daytime Edinburgh haunt.
Oh also, apologies for the rough scribbles on the photos. I'm trying out the drawing tablet Chris got me for Christmas. It's way harder than Garance Doré makes it look.
This week will be a long one because Matt's away for a conference. Want to skype during the week?! I'll probably blog more too so I can distract myself from missing him (while he eats his way through all of the chocolate in Belgium-nomnomnom). More importantly, as a dedicated public administrator of urban spaces, I feel it's my duty to give you a more detailed account of Edinburgh's trams.
Love you like lace loves white,
Lar