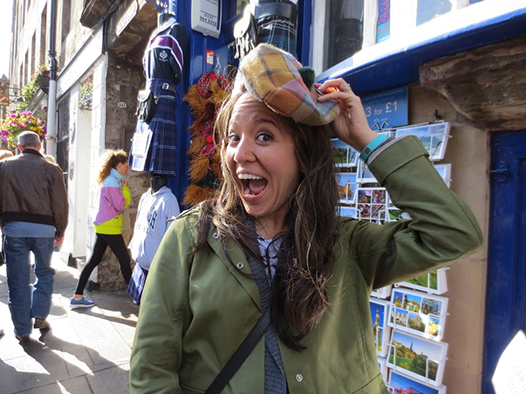 Dear Cath
As wee, impressionable ladies in our teenage years you would have been hard-pressed to convince us that we would love this blustery, hilly land of sheep and castles. The closest our teenage love got for the green isles was for Michael Flatly (shouldn't admit that out loud, huh?) and he's from that other very green and very damp place.
We were never particularly keen on celtic things or ancestry — our ancestors are from pretty much everywhere else in the world but Scotland. Our naive heads were turned by the idea Paris, London and Madrid. And then we grew up a bit and actually got to travel to those lofty cosmopolitan hubs and we liked them very much indeed, but we didn't truly fall in love with a place until we met Scotland.
And what an arbitrary meeting too! We knew we were Anglophiles and decided to give Edinburgh a try for studying abroad — almost on a whim. I know there must have been hard days during those two semesters in Edinburgh, but I don't remember one moment. I remember the train journeys to far-flung castles and warming our hands around mugs of tea. Majestic stone cities and crisp, fresh air. And I remember how completely and utterly heart-broken we were to leave and go back to the States.
It's been so hard to be here without you, Cath, but I'm glad that the place I've spent the longest living apart from you has been this country we both love so very, very much.
As a non-EU member and non-Commonwealther, I don't get a say in the way things go Thursday, but I really do believe that Scotland will thrive no matter what. It's a beautiful country full of talented people and I feel so lucky we got to meet and fall in love with her.
Love you like Scotland,
Lar