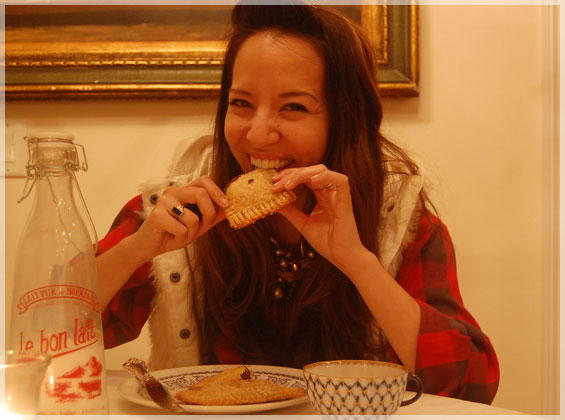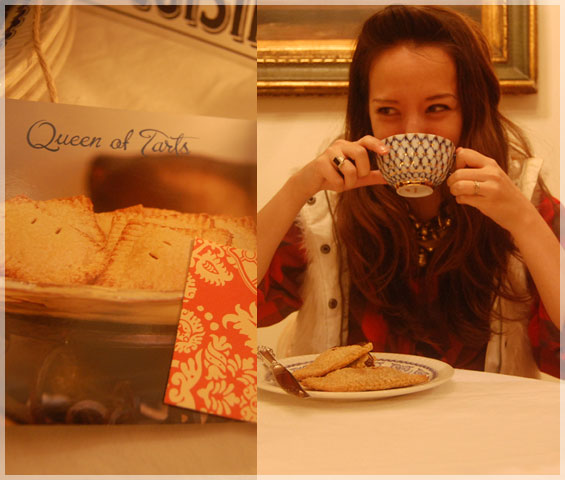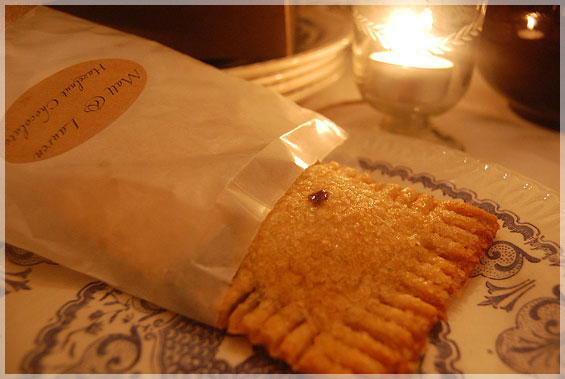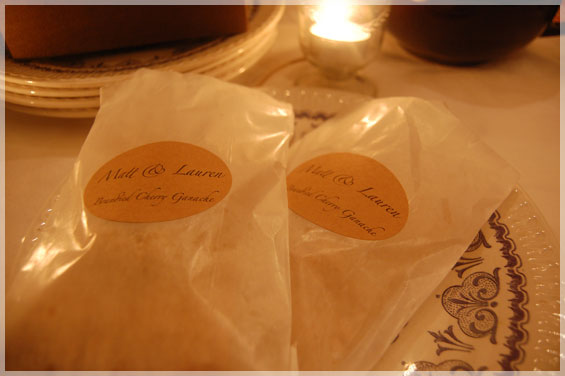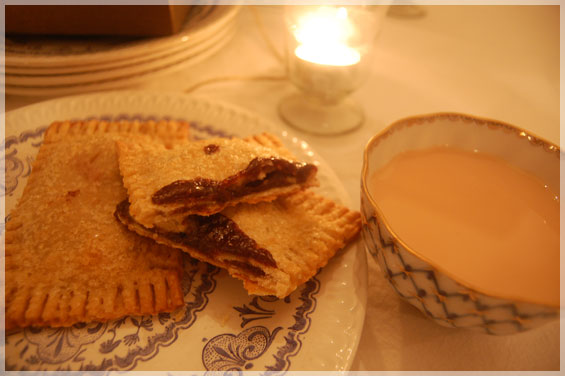 Another perk to doing the just-short-of-elopement-size-wedding? I can afford a little more than sugared almonds for my guests' favors. A few weeks ago I was browsing on Scoutmob's site and came across Queen of Tarts. Well, actually I came across the words "homemade poptarts." And a little internet research and much drooling later, I knew there was a reason to have a wedding (apart from the marriage bit), really really really good food.
So I called up the Queen of Tarts herself, and a few days later she delivered a delicious package of poptarts for me to try out – in the name of wedding research of course. Listen to this list of flavors: brandied cherry and ganache, ruby red (grapefruit) and vanilla, prosecco soaked fig with brie, port poached pear, hazelnut chocolate, apple tartin, blueberry and lemon. I thought, better not "risk" it. I better try them all. Again, for the sake of my guests. So I did what any decent (good, valiant, hungry) bride would do, and tried all of them. All. Of. Them.
I wasn't alone in my careful, methodical approach to determining which flavors are best. I called in a team of experts:

Here's what I decided. Forget the guests (sorry, guys!). I'm keeping these pastry goodies for myself. In exchange, you guys can take my dresses. I don't plan to fit into them if I continue down Homemade Tart Lane for the next couple of weeks. C'est la vie. When it comes down to it, as much as I love fashion, I could (mayyyybe) live without it. I can't live without delicious, heaven-sent food.
Do you want some too, readers? I believe the Queen ships her goodies stateside from Atlanta (sorry, international readers. I'd love to send you some!). To get in touch with her, just send her a message on her Queen of Tarts facebook page. A box of six tarts is just $19. Believe me, it's a steal of a deal-iciousness.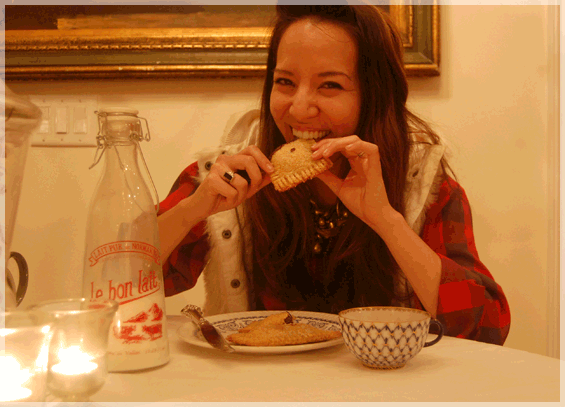 – – – – – – – – – –
Oh, and guys! Thanks so so much for all your help picking out Cath's maid-o-honor gown. #2 it is! We hear you loud and clear. We loved reading all your comments. We'll show you how we end up customizing it!