Dearest Lar,
You know I've been wanting to take a tour of Ponce City Market, but the public tours always sell out faster than you can say, "Ponce City Market." This is the closest I've been to a tour. So I was super excited when, two weeks ago, Lena and I got the opportunity to take a tour with the Georgia Brownfield Association.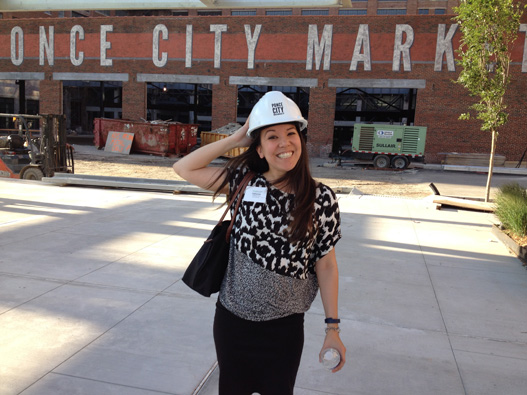 Jealous of my hat? Everyone on the tour had to wear a hardhat.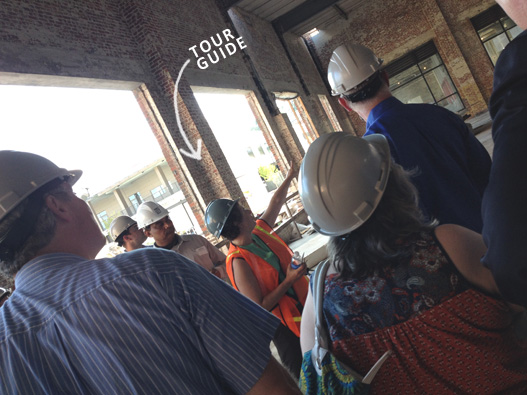 The space actually feels bigger on the inside than it looks on the outside – if that's even possible. Jamestown Properties is renovating 1 million square feet of the property to turn it into a giant mixed-use project. The photos below probably don't look like much, but work has come a long way since it began a few years ago. The food court should open up at the end of this year and a handful of the apartments will be ready by this fall.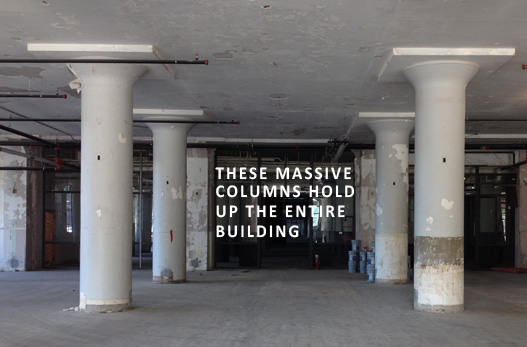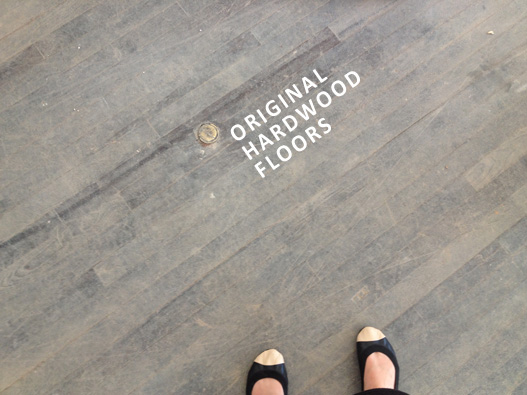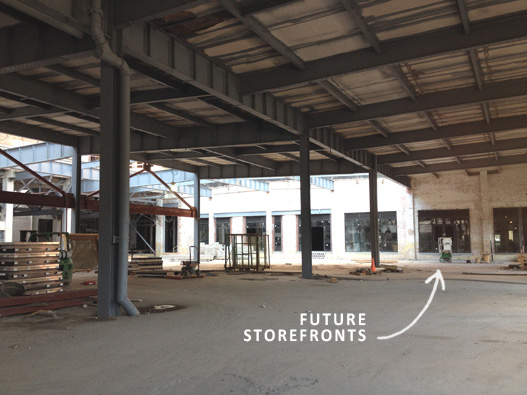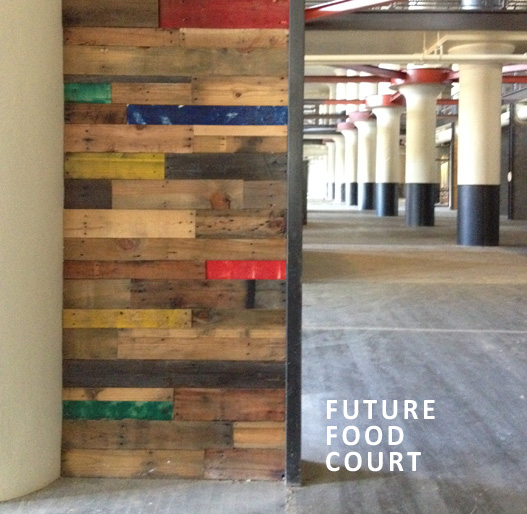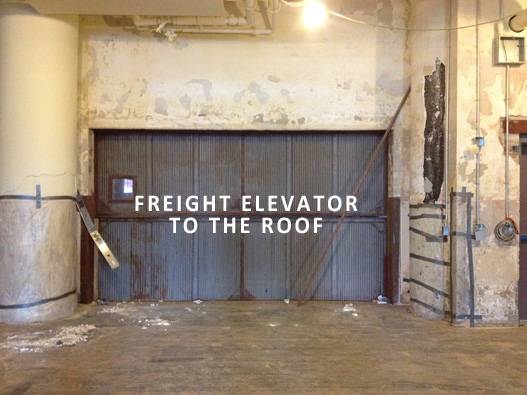 The food court will house a mix of restaurants and food stalls. The freight elevator will take visitors up to the rooftop where there will be more restaurants and a mini golf course! I don't know why, but I'm so excited to have a mini golf course nearby.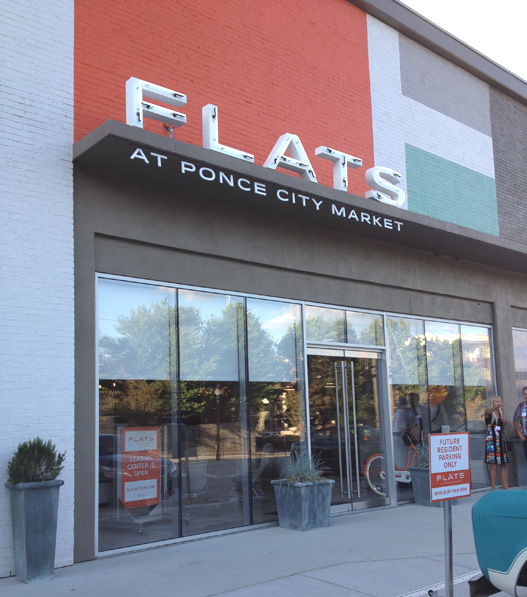 There's a gallery space near the leasing office. The current exhibit is Farm to Frame, which features photos of Georgia farms and farmers.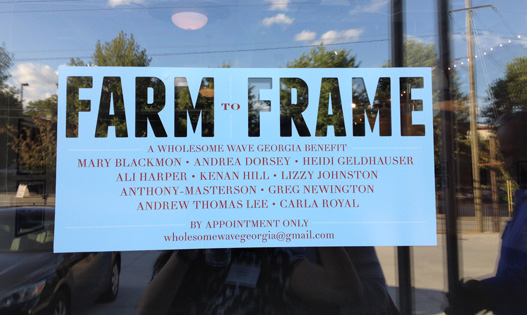 I can't wait to see Ponce City Market when it's finished. I think it'll be a great addition to Atlanta's shopping and dining scene. It's a bummer that there isn't a MARTA station nearby, but it does run up against the eastside trail of the Beltline.
The urban development nerd in me makes me want to take a tour every couple of months to see the progress. And then I'll get a chance to wear the hardhat again 😉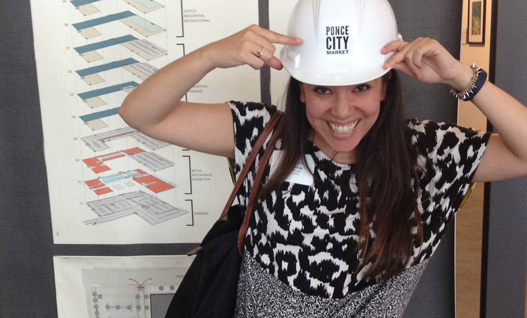 I can't wait until you come into town in less than two weeks. You'll be amazed by how much has changed in this city just in the past few months.
See you in 11 days!!
xoxo, Cath
P.S.: You can also read my Groupon article on Ponce City Market here.