You know when you have one of those weekends that's so busy it feels like you haven't had a weekend at all? This past weekend was one of those. I had plans to take some great outfit photos for the blog (plus clean the house and do some yard work, which definitely never happened). Instead, I had a couple of minutes Sunday afternoon to take some quick photos on my deck. Not the best outfit and not the best background, but it still counts, right?!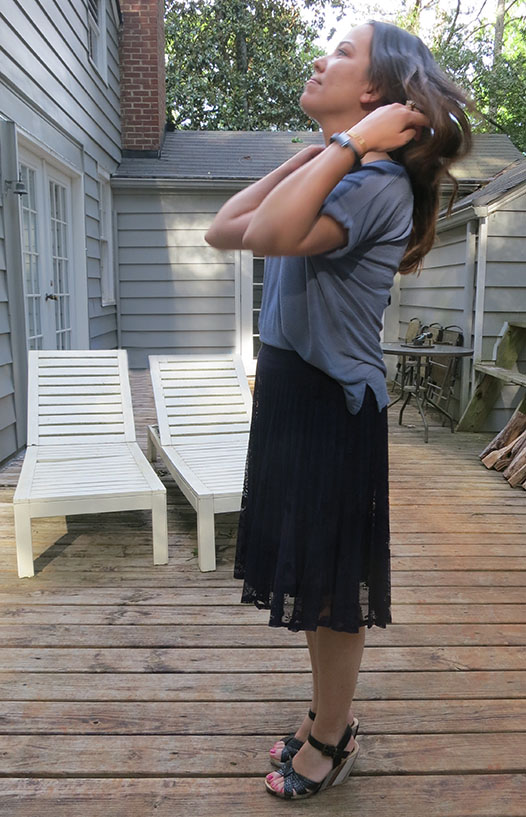 Zara Top | Asos Skirt | r-ki-tekt necklace | Rialto wedges (secondhand from my sweet friend, Meredith)
The skirt has an elastic waistband, so totally Lar approved 😉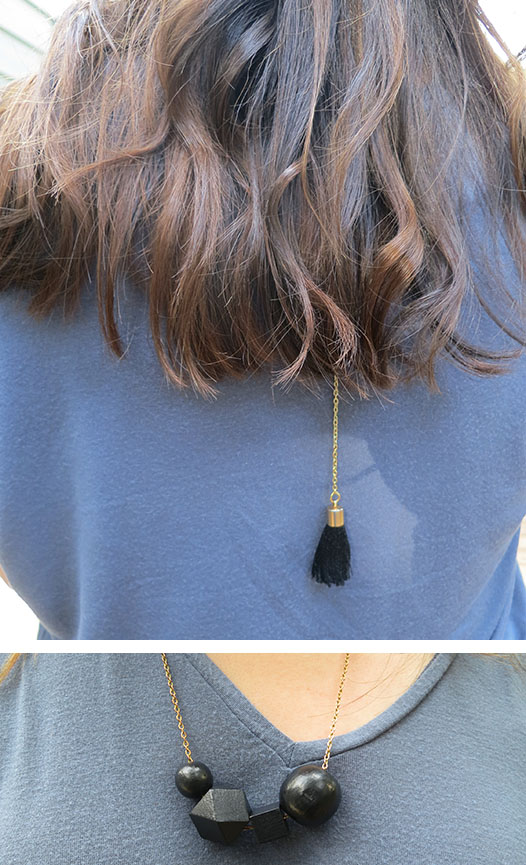 I wear this necklace all the time. It's all black, my favorite color, and has a tassel along the back. I purchased it last year at Root City Market from Kel, a local accessories maker. I love all of her products, own two of her necklaces, and have been eyeing this one for the summer.
Any of you local Atlantans planning on going to this month's Root City Market? I'm hoping I'll be in town for it. Kel won't be there, but two of my other favorites will, Block & Hammer and Oakleaf & Acorn.
P.S.: To see my daily outfits, add me on Snapchat: asiancajunscath, and I'll follow you back. Is it "follow" or "add as friend"? I'm not on top of Snapchat lingo, but I swear it's not just an app for middle schoolers!