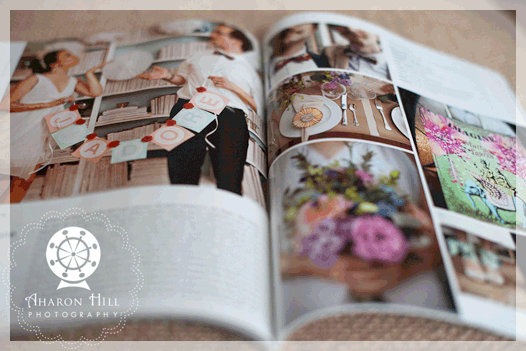 I hope you guys don't mind some personal horn-tooting, but remember that teeny weeny wedding we had last year? Well it's in the Spring/Summer issue of Atlanta Wedding Magazine! Woohoo! Yippeee! Huzzah!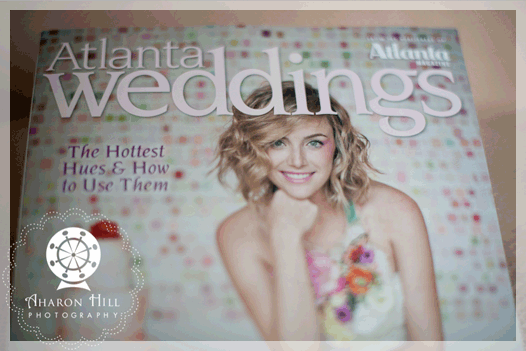 I feel like I hit the jack-pot in Atlanta wedding vendors: they all listened to the vision I had and helped make it happen in three months. And the queen of all the vendors was without a doubt my lovely wedding photographer, and now wonderful friend, Aharon Hill (all these photos in this post are swiped from Aharon's blog). I stumbled on her  just googling Atlanta Wedding Photographers, and feel so incredibly lucky!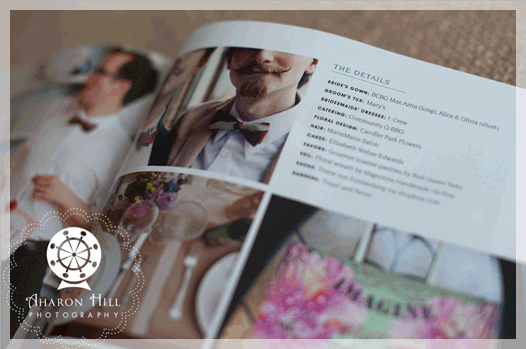 It's kind of ironic to have our teeny wedding mentioned anywhere because I still kind of feel like The Anti-Bride. Matt and my mom had to convince me not to elope. I've just never been a big wedding person. Getting to be with this wonderful human being (hi, Matteo) for as long as I'm here . words can't express that euphoria! The hype of a super big party with a super expensive dress . eh.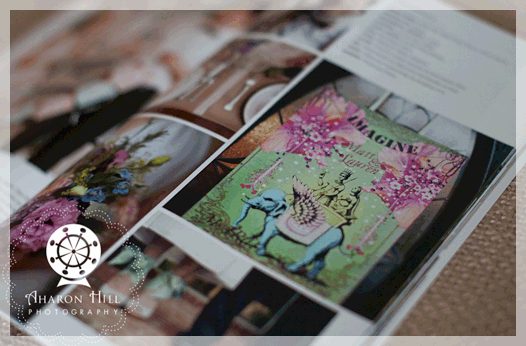 Once I was convinced I should at least have a mini-ceremony for immediate family, I thought "okay, I'll treat this like a styling job." And I knew that if I was going to put the creative effort in, I wanted it captured on film. I spent the majority of my budget on photography and flowers, and the rest was three months of DIY blood, sweat and tears (wrapping all those books in white paper!). I had major help from my family and friends, Candler Park Flowers, Red Queen Tarts, Tinsel and Twine and of course Aharon Hill. Et voila, dream mini-wedding!
If you guys want to read more about all my wedding stuffs: click here (or under Categories, Lar's Wedding Stuffs).
Engagement photos: click here.
Wedding photos: click here.
The wedding was also mentioned on Style Me Pretty here and here and the engagement was mentioned on Wedding Chicks here.
Okay, done with the horn-tooting, I promise!
P.S. Local Atlantans, definitely pick up a copy of Atlanta Weddings Magazine if you can (Barnes and Noble carries it). The cover shoot was styled by the uber-talented Ginny Branch. And if you are Top Chef fans, Kevin Gillespie's wedding is shown on the pages right after mine. You go, peachy city!
—-
Dear Cath,
Sorry if you feel bludgeoned over the head with all this wedding stuffs again. Thank you for searching hi and low for a copy of the mag for us!
Good luck on your midterm today!
Muchos LOVES,
Lar