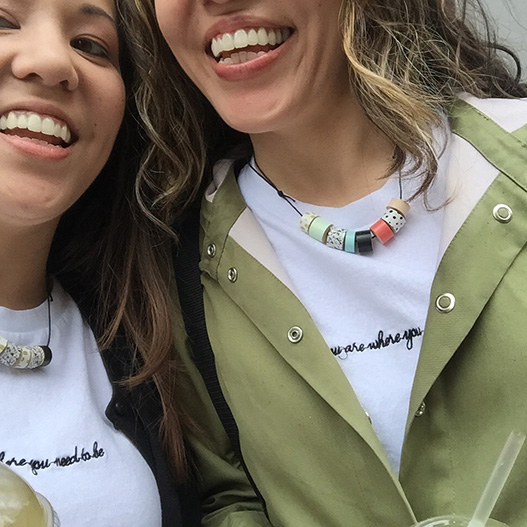 Sometimes it feels like globalization has made shopping in the developed world so homogenized. No matter what city you visit, you know you'll find an H&M, Zara, Gap and Urban Outfitters. Don't get me wrong, I do my fair share of chain store shopping, but I'm always on the search for something unique. Remember Falsi Gioielli in Florence? Well, The Red Door Gallery in Edinburgh is kind of like that. Unlike Falsi Gioielli, it's not hard to find. It's located in a very touristy area in Edinburgh and I love to visit it every time I'm in town.
It's a tiny shop/gallery, but it's chock-a-block with British-made prints, pins, paper goods, jewelry, pillows, and cards. Lar and I bought matching-ish necklaces by Lucie Ellen (check out here Etsy shop here) a few weeks ago and I wear mine almost every day. I also have a couple of prints from The Red Door Gallery framed in my house.
I would have taken even more photos of the interior but the shop was so crowded that I couldn't get a decent shot without someone's head moving into view. Ah well. I suppose that means you just have to visit yourself to see what it's like.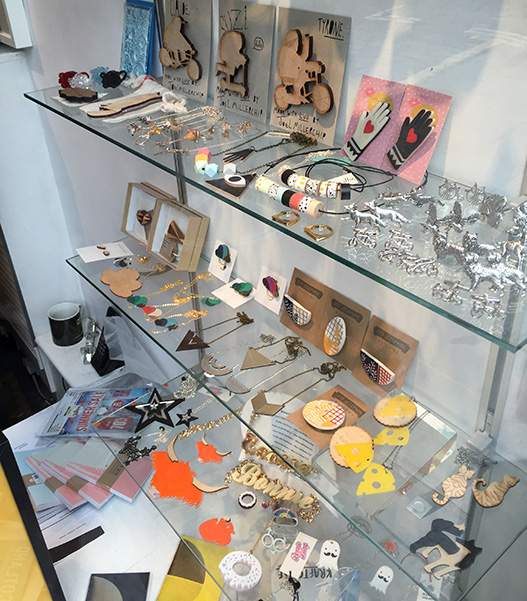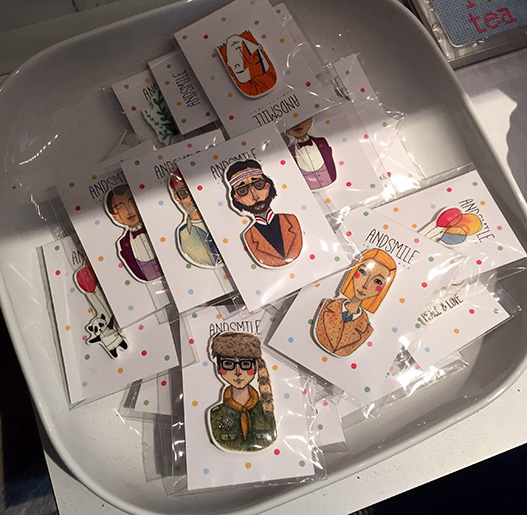 Lar also introduced me to Flux in Leith. I stupidly forgot to take pictures there, but you can check out their brightly-colored website here.