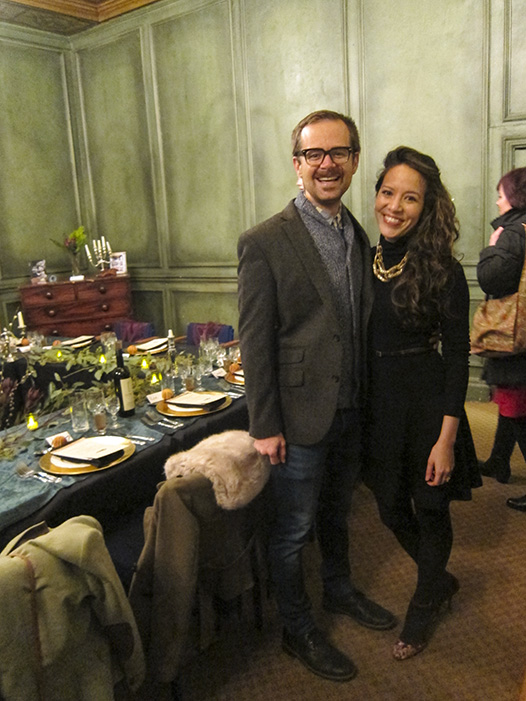 Dear Cath
We love history and we love food. Put those two things together and you have this feast! It was put on by The Fireside Collective (making delicious pop-up suppers around Edinburgh) in one of the historic buildings off the Royal Mile — practically spitting distance to Edinburgh Castle.
The idea was to 1) eat delicious food 2) raise money from said meal for the Scottish Historic Buildings Trust (they are raising funds to refurbish Riddles Court — the beautiful building where we ate) 3) pretend that we were 16th century lairds and ladies.
The first banquet to ever take place in Riddles Court was back in 1595 with King James IV, his wife Anne of Denmark and her brother, the guest of honor, the Duke of Holstein. Apparently they spent the equivalent of £150,000 — on that one meal (thank gawd for modern and slightly more egalitarian societies, eh?)!
Our own Riddles Court banquet wasn't nearly so spendy, but I wager that the Fireside's take on King James' 16th century menu was way better (and much less let-them-eat-cake — seriously, how did the peasants not constantly parade around with pitchforks in threat of revolt?! £150,000 for a meal — totally criminal.).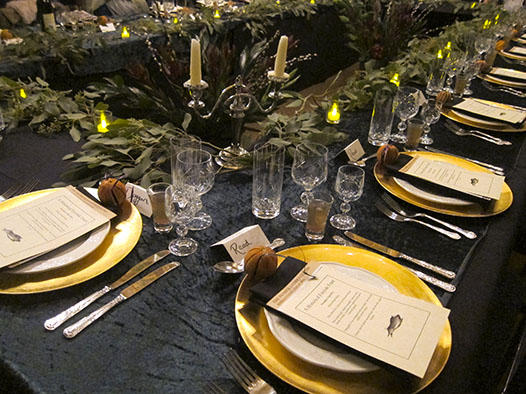 Our menu was so delicious and way more budget-friendly than good ole James':
Mulled Mead Shots
Three Birds Pies with Bramble Sauce
Slow cooked pig's head and shoulder with rustic root vegetables and garlic buttered greens
Frangipani Pears wrapped in delicate pastry served with salted caramel sauce
Cheese, nuts and dried seasonal fruits with a glass of port
As you can see, delicious, but not at all my usual vegan-friendly, gluten-less diet. I figured I'd splurge and pretend I was a 16th century lady, frilly collar, paneled corset (how did they fit food in their smushed organs?), brocade dress and all. #worthit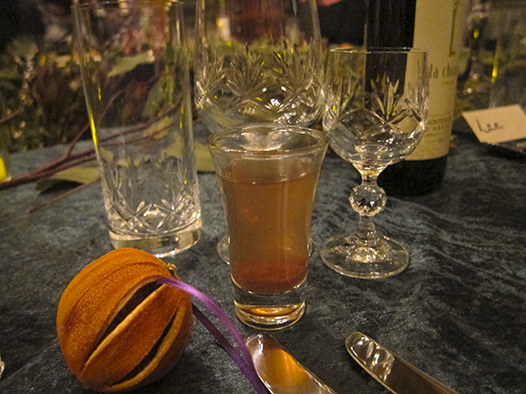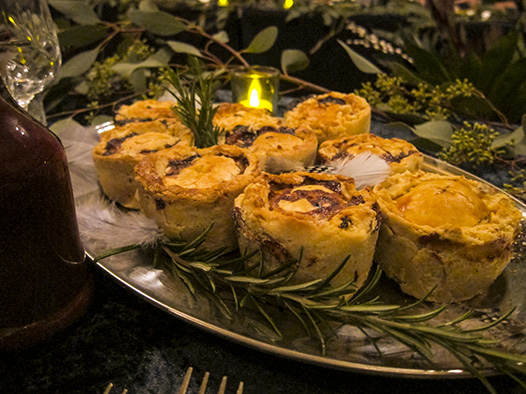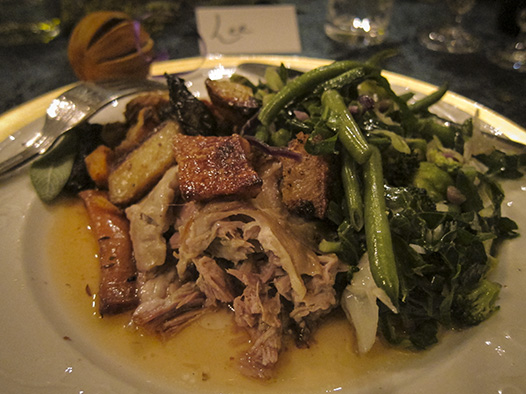 I think eating in a house museum, beautifully decorated, surrounded by lovely people and music — it doesn't get better than that! Unless! Unless . your twinie were there. You and Troy would have loved, loved, loved it.
Edinburgh may be dark and rainy, but this is really the most magical city of stone and grey. Where else can you have a meal in such a beautiful and historic place? We're trying very much to soak up the magic and not just moan about how dark and dreich the winter is (the sunlamps, exercise and vitamin D are working — they're working! Delicious experiences like this one don't hurt either.).
Wouldn't it be cool if Atlanta could do something similar? Like what if you could have Martin Luther King, Jr.'s favourite meal IN HIS HOUSE! Wouldn't that just blow your socks off?! You'd get to feel closer to an incredible visionary — and eat some really good food. Or what about going to The Wren's Nest and sharing a plate of chicken (not rabbit) with the ghost of Joel Chandler Harris? History and food belong together, I've decided.
Speaking of feasts, I hope you had the most wonderfulest Thanksgiving ever! I so hope we'll be together for it next year.
Love you like King James loved fancy food,
Lar