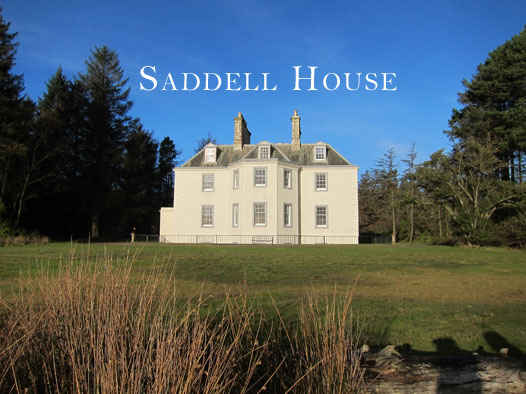 They don't celebrate Thanksgiving in the UK for obvious reasons, and Matt and I spent last year's turkey day eating Mexican food and pretending we weren't missing our families. We totally made up for the lameness of last year by acting like the Granthams (minus the downstairs staff). We rented a manor house (that comfortably sleeps 13) on the west coast of Scotland for a few days and lived like lairds and ladies (lords and ladies that cook and clean for themselves, mind you).
How? Just check out the Landmark Trust properties website, choose a castle, estate, tower that suits your fancy and book away. What's incredible to me is that the rates are totally reasonable and our chosen house (Saddell House — click to see more pics) was huge, warm (for an old Scottish house), incredibly clean and had amazing showers (again, something you wouldn't expect even in a refurbished house from 1774).
Just take a gander at all this loveliness: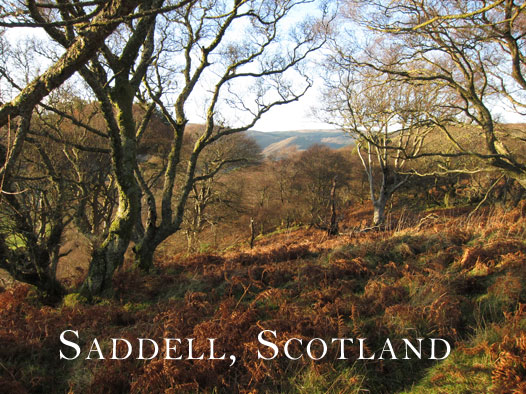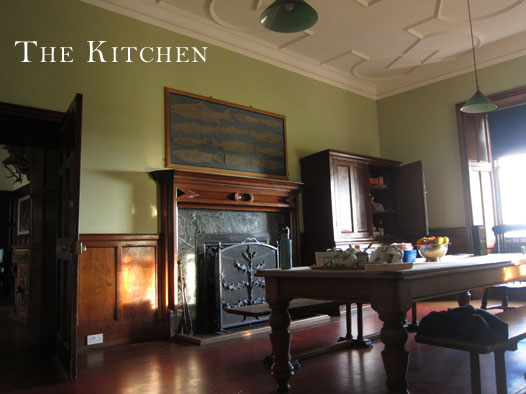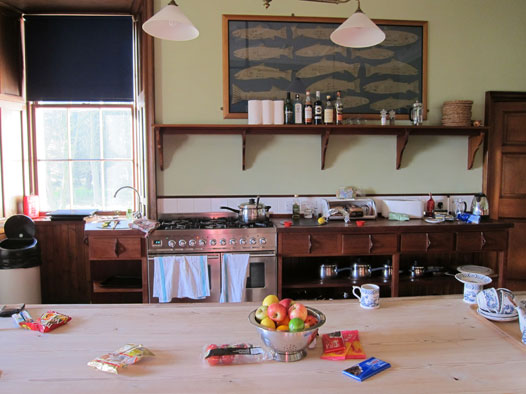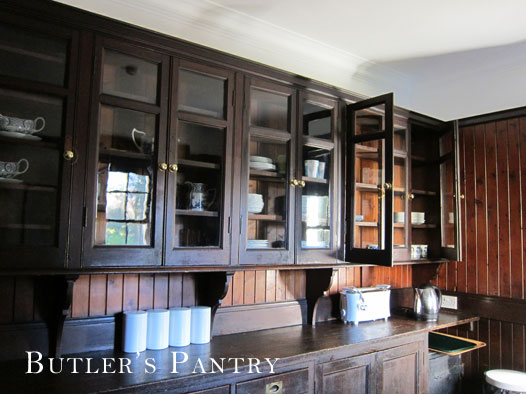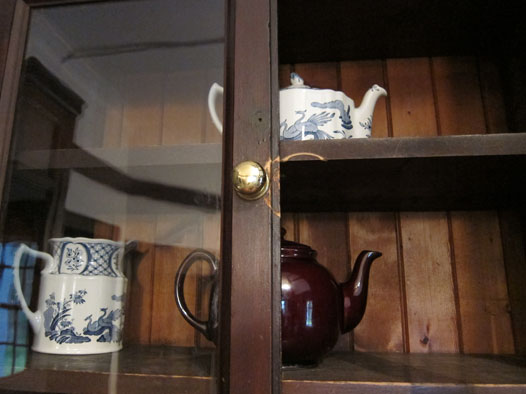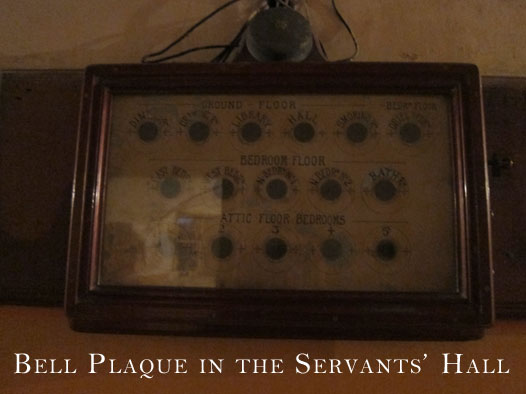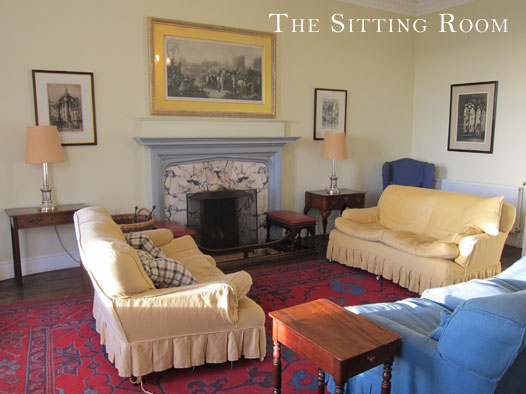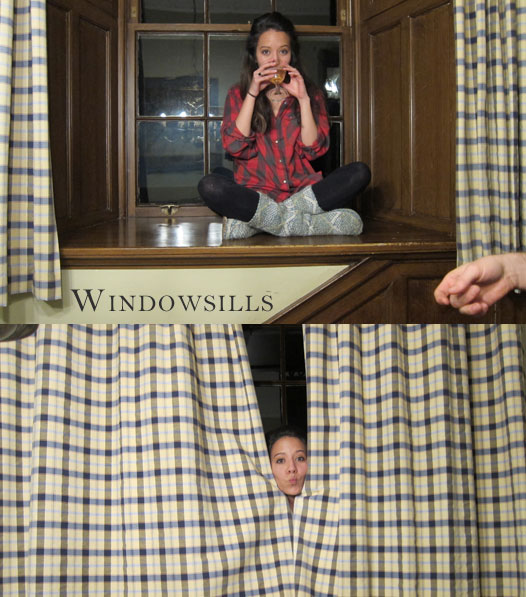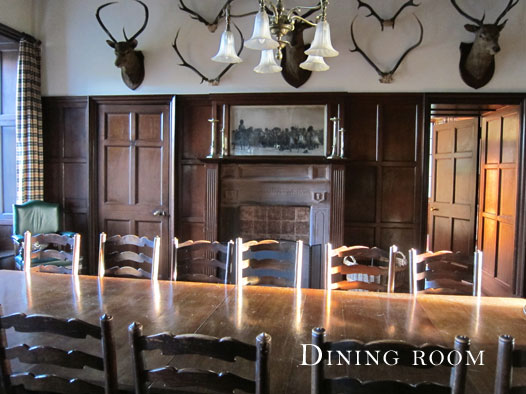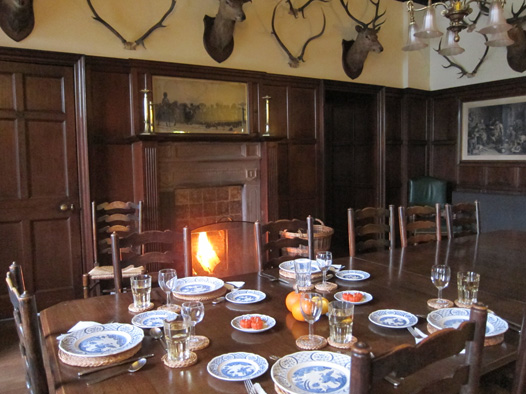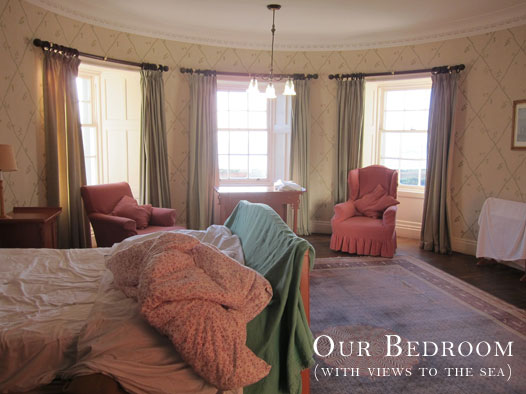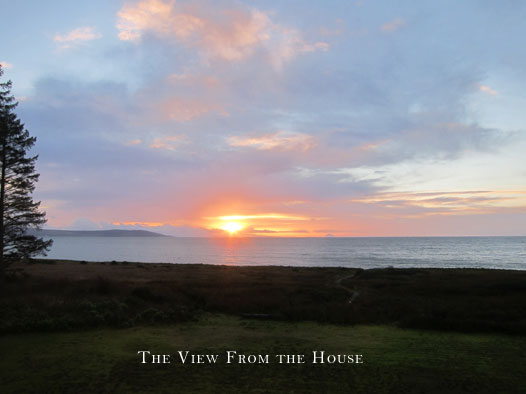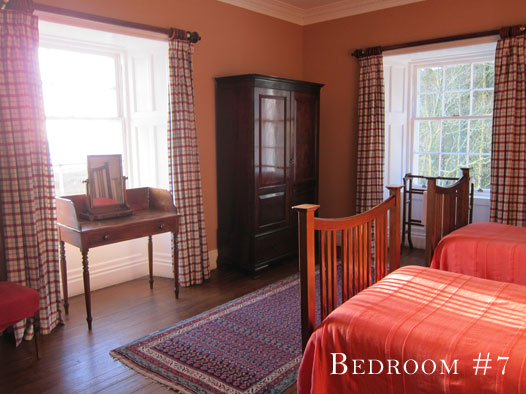 Apart from exploring the house and the surrounding estate (including a castle, abbey, beach and hills), we spent much of our get-away eating delicious food (thank you, Sara!), watching movies, making s'mores in front of the fireplace, and drinking copious amounts of mulled wine and gin and tonics in tea cups: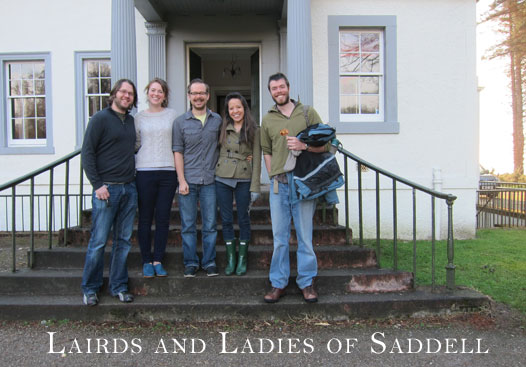 This is not a sponsored post:
The Landmark Trust have no idea about AsianCajuns. I found out about them because my smarty friend Sara (the lady in the blue shoes in the photo above) found out about holidaying with Landmark Trust, and we decided to book a massive house for Thanksgiving (not celebrated on these green isles — so rates were even cheaper during Thanksgiving week). It was just £500 for four nights, and there were just five of us — the house had enough beds for 13 people. Amazing, non?
——–
Dear Cath,
Isn't Saddell House awesome?! The whole time I was thinking about how all those house museums that we went to growing up are newer than this place. And remember how we used to always dream of living in one?! All the secret passages, basements, attics, expansive grounds, big rooms — Saddell had all of it.
We are hoping to explore more Landmark sites around the country this year, but we definitely want everyone to come over some time so we can meet up at one and stay for a week. A shooting party (rah-di-rah-di), without the shooting and just the eating and walking and dozing on feather-down couches in front of crackling fires.
Hope you had a wonderful turkey day. Miss you ever so much!!!
xoxox,
Lar
p.s. JUST 20 days!!! See you sooon!!!