Almost two months ago you all helped me choose my bridesmaid dress for Lar's wedding. This one won out and I love it, but then I found this one (pictured below) last month on J.Crew's sale site. It's the perfect color and super flouncy (I'll steam it before the big day).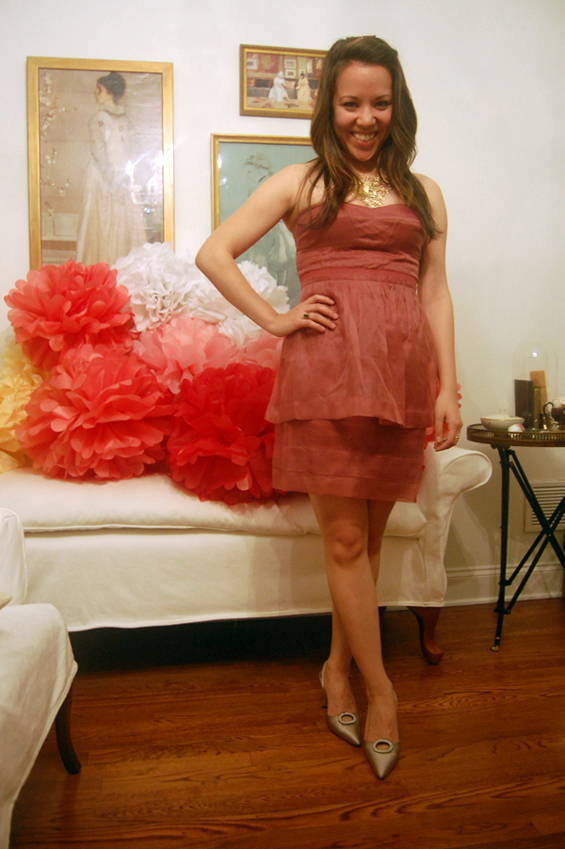 I'll be wearing it with the Manolos I found for $30 and this gorgeous necklace I got at Vivid Boutique in Decatur. At first I was worried that the gold necklace and silver shoes wouldn't work well together, but somehow it does. What do you lovelies think?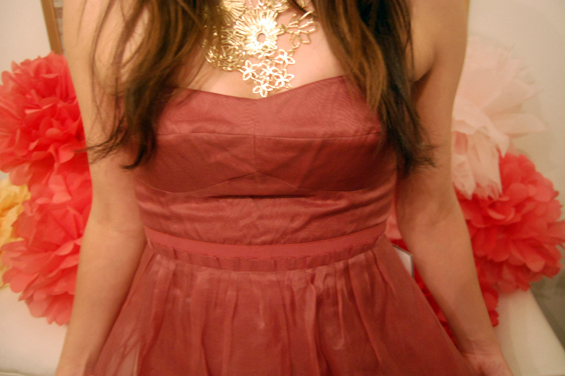 I'm keeping the first dress to wear to the rehearsal because it was so close to almost perfect and so many of you liked it. And of course there will be lots of pictures of both.
Wedding decor update: Lar and I are almost done with hanging all of the tissue paper flowers we've made and my mom has made party hats for all of the busts in the house.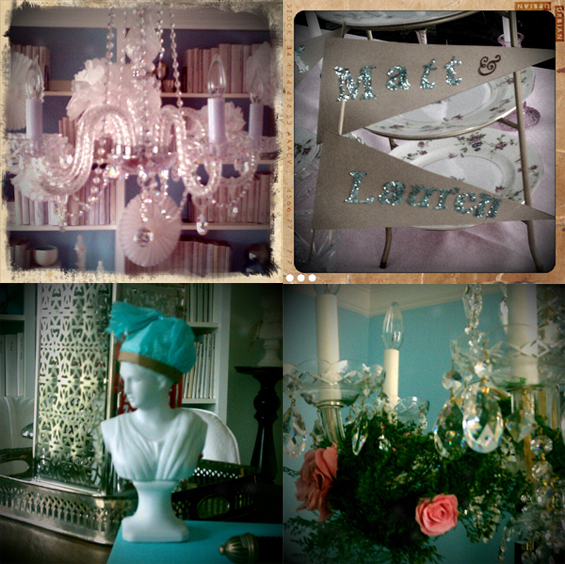 And just to add to the sweetness of the whole wedding decorating fun, Erica from Tinsel & Twine sent over some wonderful decor goodies. Here's a preview: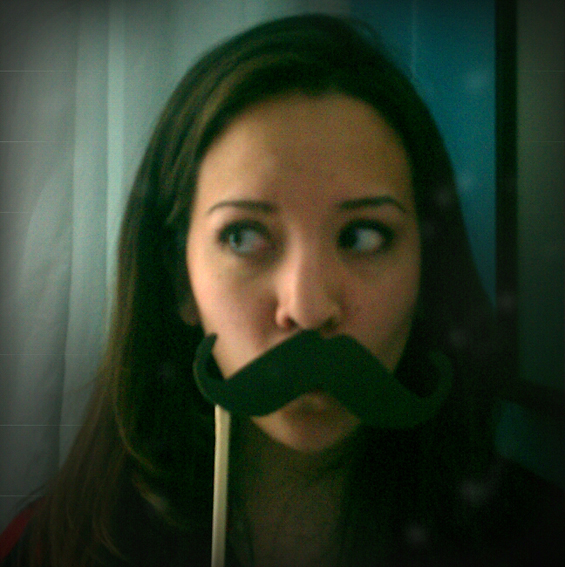 Lar will show you guys the rest of the goodies in the next post.
Less than a week before the wedding! Matt's parents have just flown in from Africa and we still have a huge to do list. Gah!