My dearest twin sister and her boyfriend Matt are engaged!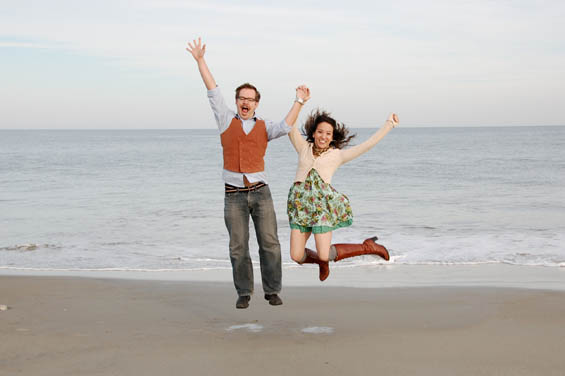 Many of you picked up on my "schmen-magment" hint in the last post. Sorry to keep you in suspense. I was going to wait for Lar to break the news herself, but she's been so busy with work and I was getting impatient so she gave me permission to post the engagement photos.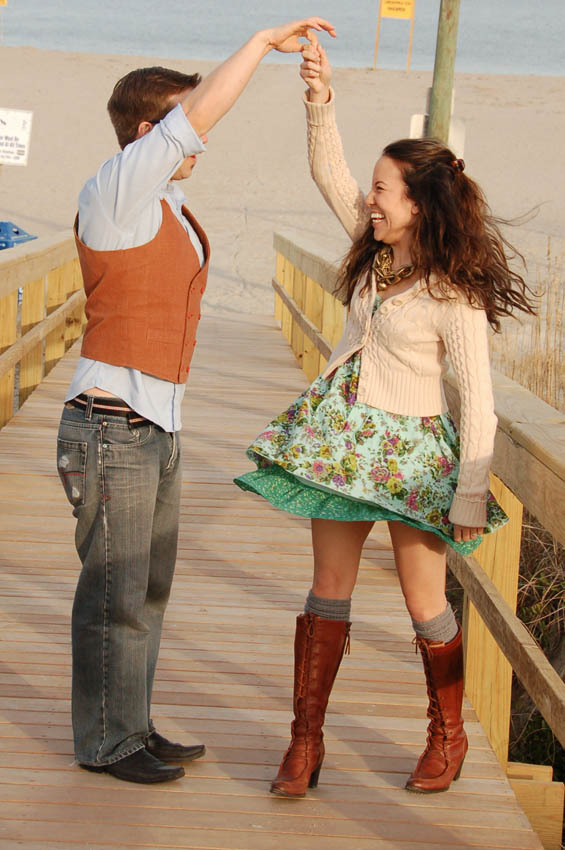 Matt's uber-talented sister Pam (check out her blog here) took these photos on Tybee just a few days after Matt proposed to Lar on Christmas morning. He proposed to her right beyond this bridge just before sunrise.
With some strong hints from Lar, I helped Matt find the perfect ring(s) by Kristin Coffin on Etsy. Lar was adamant about having a cruelty-free diamond so we settled on these two twig-shaped, white gold rings with a cognac solitaire diamond – all cruelty free and recycled. The wedding band will be a gold version of the white gold band.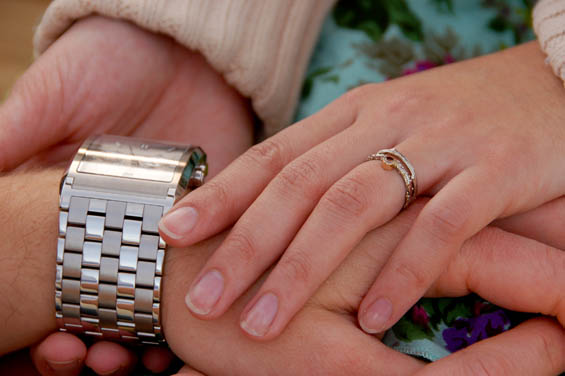 Lar didn't know she'd be taking engagement photos when she packed for Tybee before Christmas, but I think she pulled together a great outfit – it's very Kiera Knightly and Sienna Miller in The Edge of Love. She's wearing a 10-year old sweater from Wet Seal, a $15 dress of T. J. Max, necklace from Rockit Boutique, and her beloved Frye boots. The only thing I know about Matt's outfit are his awesome glasses, which are from Warby Parker.
Out of all the photos, I think this one captures Lar and Matt the best: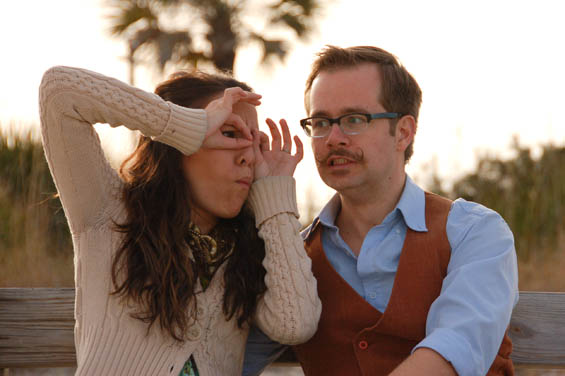 I'm currently trying to convince Lar to have something more than a courthouse wedding, but I seem to be losing the battle. Nevertheless, we'll be sure to cover any fashion bits that may pop up in regards to a wedding whether it's big small or small really small.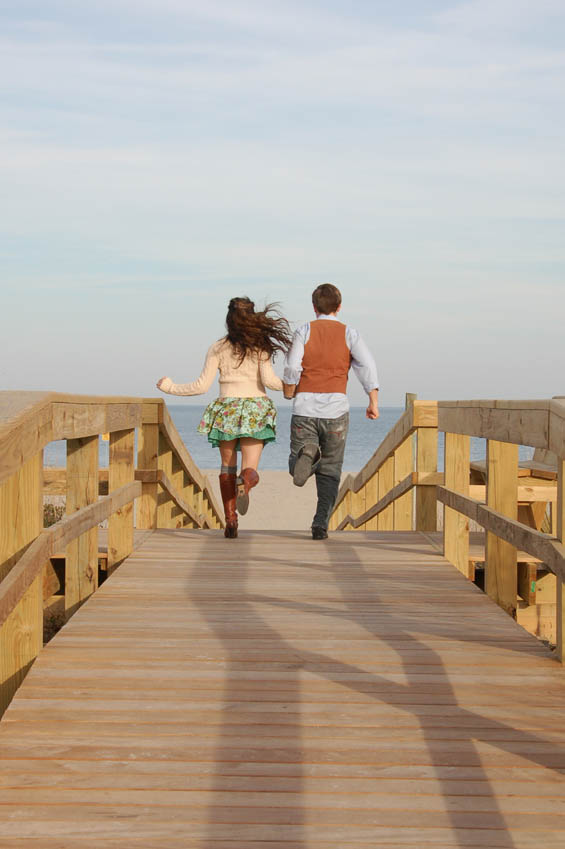 Welcome to the family, Matt! I'm so glad we could all be together as a family on the day you popped the question!