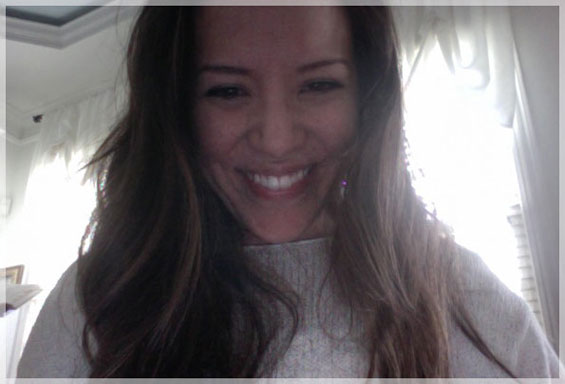 Hi Guys!!!!
So good to "see"  you again! Apologies for leaving you for so long, but my goodness, I'm still not sure what happened these last few weeks. Let's see. I got for-real married at the courthouse in a 30 second ceremony (really, 30 seconds); ran-around like a chicken with her head cut off sewing barbecue bibs, making napkin rings, getting my hair done; then we had our prettified wedding at my parents' house; then off on the honeymoon! Oh, and now I'm packing/moving. My boyfriend fiance husband Matt lives in the West End of Atlanta. So I've been knee-deep in packing tape and mumbled cuss words (I hate moving- even if it means being with the man I love).
And through it all, Cath has kept you well informed. Thanks so much, Kittycath! You the bestest! P.S. Now Cath is away in Chicago on business, so I haven't seen much of her since I've officially become Lauren Lee-Crane (I haven't actually officially changed my name at the courthouse, but I have on facebook, and that counts more, right?).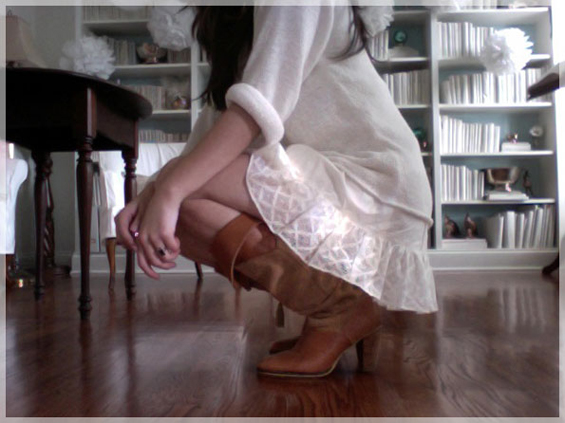 Above is a little mini outfit-post. Sorry the image quality is so crappy. My cameras are all packed up and so I had to use my mac. We still haven't taken the decor down in the library/ceremony room, and I think it makes a luverly backdrop. My sweater and boots are thrifted (DKNY and Charolette Ronson respectively), and my dress (worn as a skirt) is by Jovovich-Hawk for Target.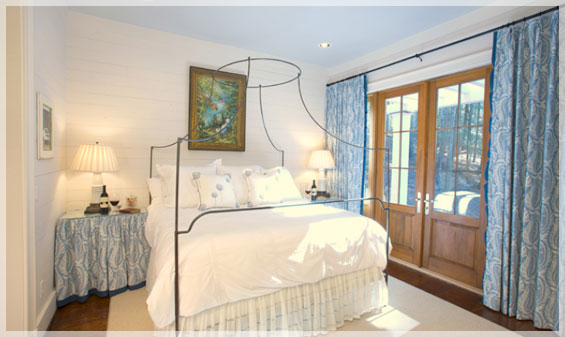 Isn't this bedroom dreamy? It was one of two gorgeous rooms in our cottage at Persimmon Creek Vineyards (our honeymoon destination). There was no cell service for about 10 miles, no wifi, no cable – it was heavenly. It also rained the whole time, but I loved that too. We just curled up in front of the fire and sipped our wine. Man, we should all have honeymoons at least once every six three months.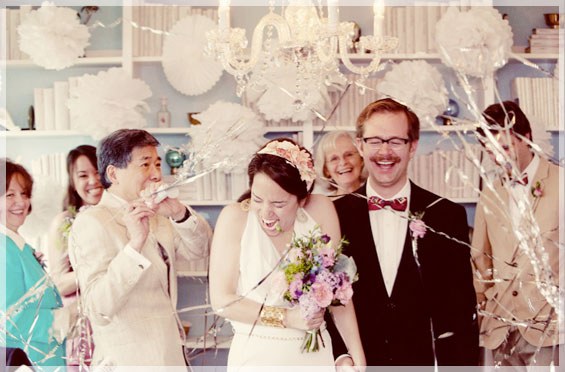 Oh and I promise to do a wrap-up wedding post once I get my final photos. Thank you to my wonderful photographers Aharon and Jackelyn from Aharon Hill Photography. Such a gorgeous, gorgeous job! Seriously, ladies and gents, if you need photographers, I can not recommend these ladies high enough. Flowers and photographer were my big spendy items for my very teeny wedding, and  every single penny (and more) was sooo worth it.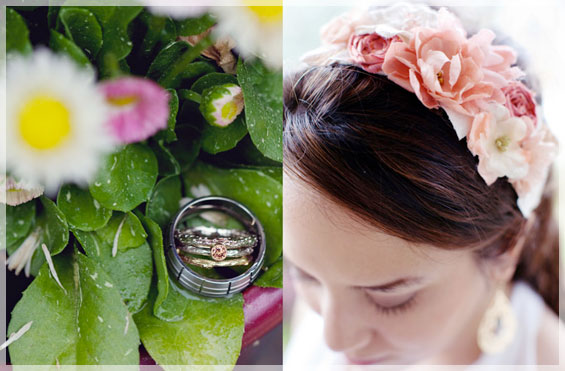 Last two photos by Aharon Hill Photography.
I've had a few questions about my wedding/engagement rings. I got them via Etsy from the designer Kristen Coffin. I had never heard of her before, but I stumbled onto her Etsy page and just fell in love. I'm not a big stone girl (sigh of relief from the fiance/hubs), and I wanted to make sure any stone I got was conflict-free. This baby cognac diamond is conflict free and the gold is recycled! Plus the bands are made from molds of actual twigs which I just love love love.
I hope you guys have been well! Once I settle down into my new home I'll be sure to catch up on all your blogs and comments with Cath. Also, I'll take photos of my new digs once I've gotten them somewhat styled.
Thanks for all the beautiful comments on my wedding!!! They brought me so much joy when I returned to the land of wifi post-honey moon!
xoxo,
Lar