A quick outfit post for the middle of the week. It was depressingly chilly and rainy today. I blame the weather for making Lar and me unmotivated to workout. Not working out is usually not a big deal, but we've both decided that it might be a good time to start getting in shape for her wedding – which is in 11 days! Never too late to start, right? Eep!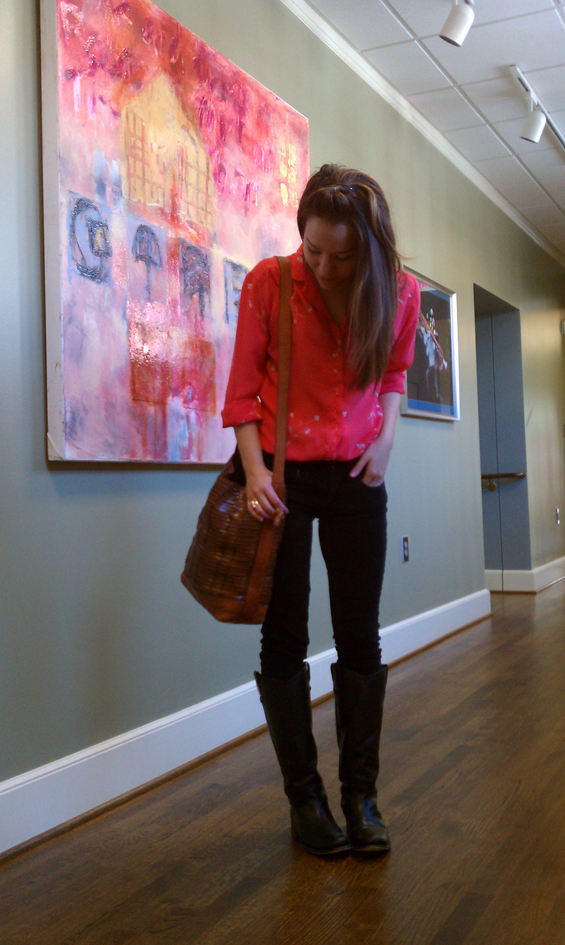 Lar's outfit: secondhand shirt, Blank cords, Frye boots and secondhand purse.
As you know, Lar and I are twins, so that means we have quite a bit in common. One of our similarities (apart from the obvious)? We're both blind as bats, both have glasses so thick our ears start to ache after wearing them for an hour and because of that, we both wear contacts.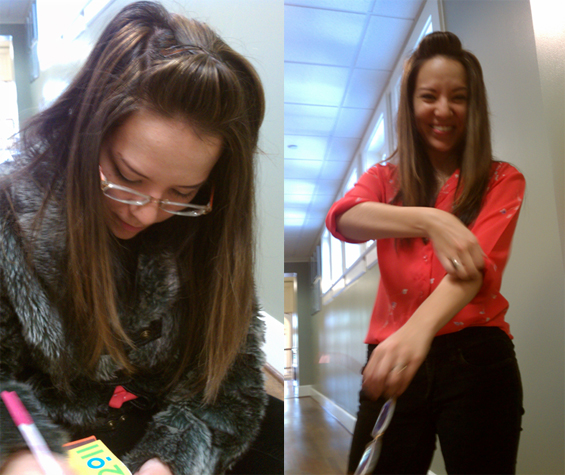 One of our differences? Lar's eye are much more sensitive than mine so she can't always wear her contacts. And as much as I think she looks great in her glasses, she always takes them off for outfit pictures (evidence above).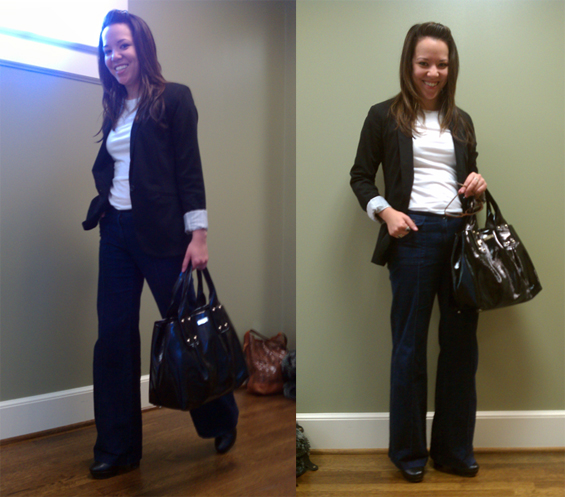 Outfit details: Target blazer, Michael Stars t-shirt, H&M jeans and Payless shoes AND. . . my new Kate Spade purse – woot woot!
I've been looking for a work appropriate bag for a while and finally found this beauty online during the Kate Spade sample sale. It's the first time I've invested in a bag and I'm so happy with it!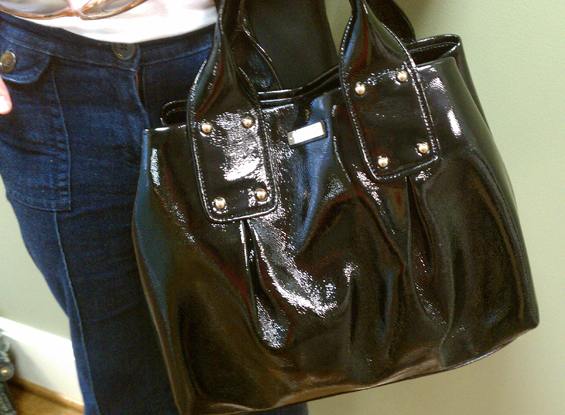 And because no post would be complete without some wedding info, I'll leave you with with these decor details: some tissue paper flowers, a sweet sign, the library shelves and a thrifted candled stick.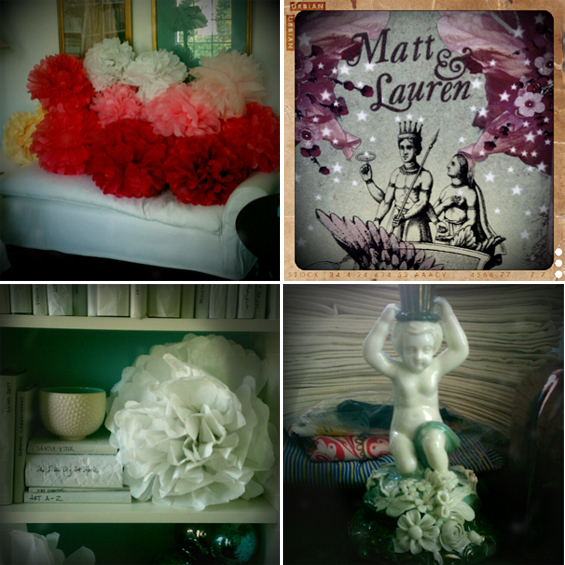 One more thing. You know this post about choosing a bridesmaids dress? Well, the ModCloth Exhibit B won out and I returned the others. However, I've found another dress that I love even more. Stay tuned!