So this whole low-key wedding/elopement involves a surprising bit of event planning. I know most of you are like "well durrr, Lar, we could have told you that." but I think part of me thought I could get away with just doing the fun stuffs: making some simple decor, eat some cake, buy a dress(es), etc. Oooo how wrong I've been!
Luckily Cath's dress is on the fun side of the planning, and having you guys help us out will make it all the more awesome.
A little background for you:
I want Kitcath to be comfortable and as the atmosphere will be very relaxed and informal, we aren't talking ball gown, but a spring/summer cocktail dress. The images below are the inspiration: vintage, washed out colors, relaxed cut, something she can wear again – for reals (I'm completely blanking on the sources for these images, if they are yours, let me know!).
Exhibit A:
From Modcloth, it's a dusky dusky champagne pink with some interesting pleating going on at the bodice.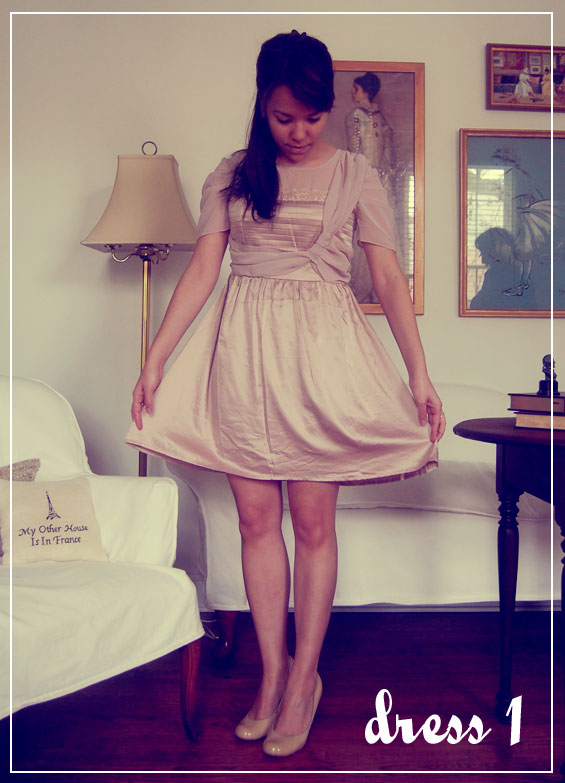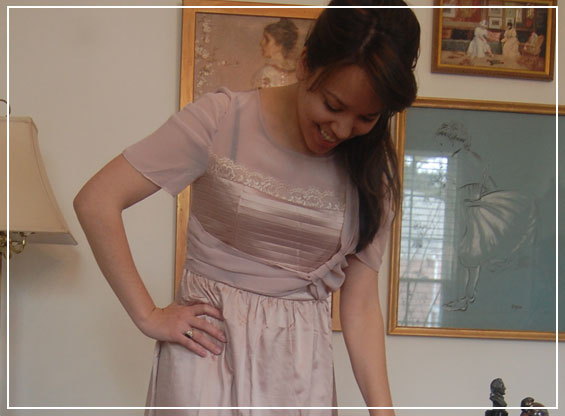 Exhibit B:
Also from Modcloth, this dress is a more coral pink. We would accessorize it with a sash and some flowers and a not black bra.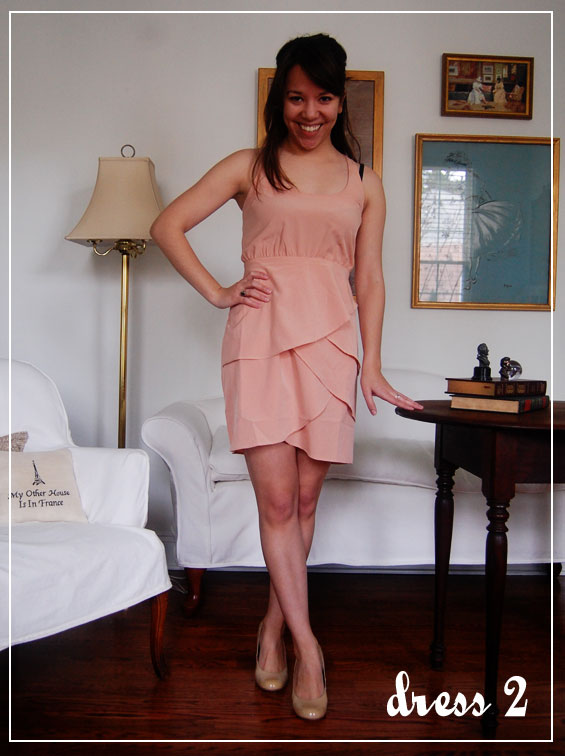 Exhibit C:
Our last contender is from Madewell, it needs some steaming because the crinkles distract from the details on this dress. Cath would probably have get it taken in around her ribs too so it was quite so billowy on top. It's a dusky gray/lavender in person.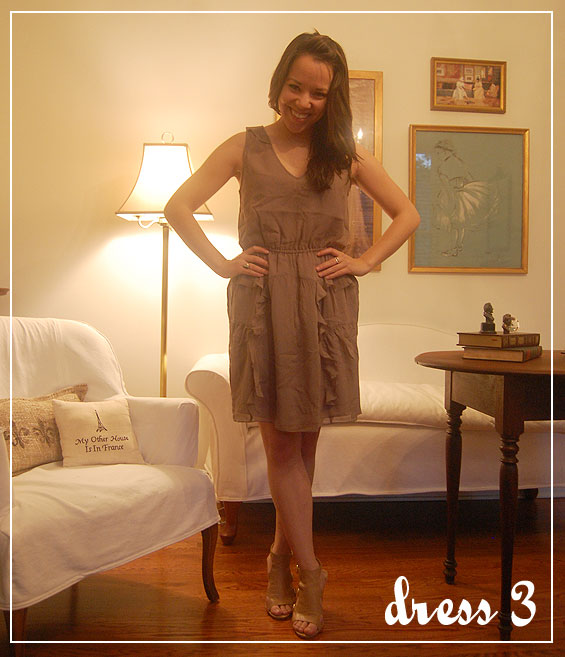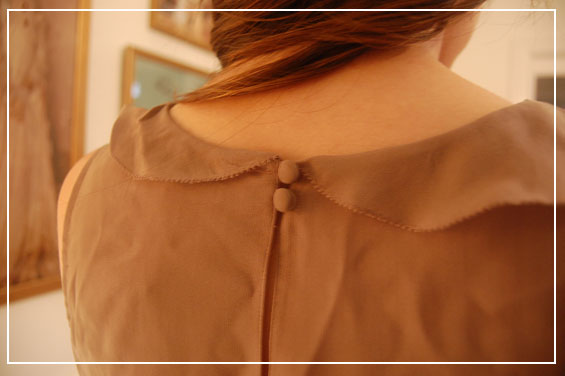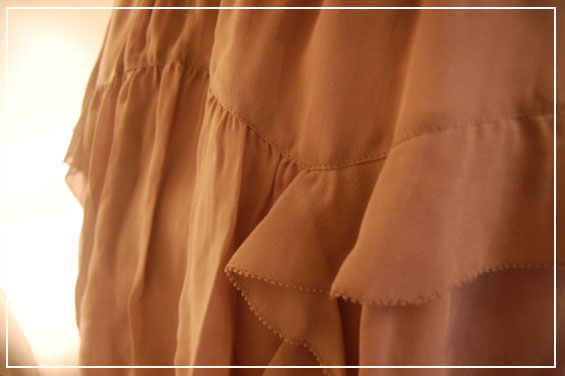 So which one will it be?! Let us know which is your favorite and why by leaving a comment.
This is totally like Say Yes to The Dress, minus the drama and the money and the overly emotional family members. Win, win, win!
Thanks for your help, guys! We can't wait to read what you think!