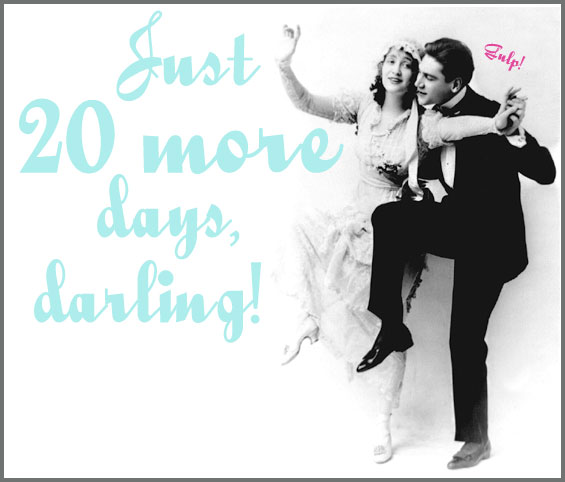 And it's probably fairer to say "melt-down" rather than "count down." Have I mentioned that I'm getting married at the end of this month? This teeny wedding is causing me more heartburn than I care to relate here. I'm also a little nervous about, you know, getting married. To be clear, I'm not nervous about my man or being legally tied to another human being, but the fact that I'll be A Wife this time next month freaks me out a little. A lot-tle, actually.
So, I hope you don't mind that this post will be wedding-talk free. In fact, you should enjoy it because it is probably the last post in the next three weeks free of wedding updates. By the end of March you'll all just be like "get married already, Lar, and shut your pie hole about it! Sheesh!!"
This is what Cath and I did this weekend when I was pretending that I didn't have other more pressing things to attend to:
Took a tour of some gorgeous historic apartments right in the heart of Atlanta: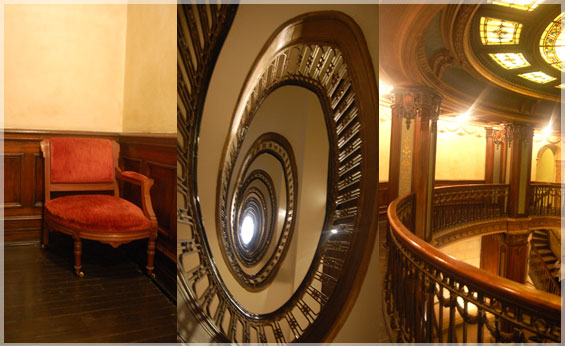 Danced outside the apartment building on Peachtree St.: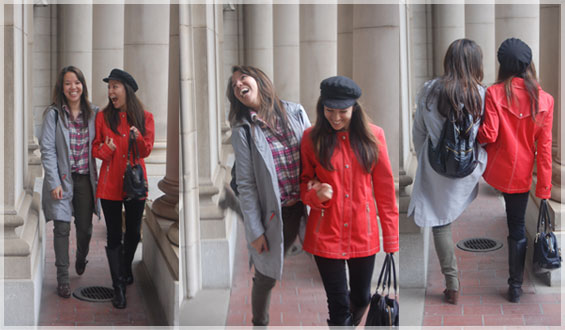 (Thanks for the photos Troy and Lena!)
Ate cookies at (a replica of) Robert Burns cottage: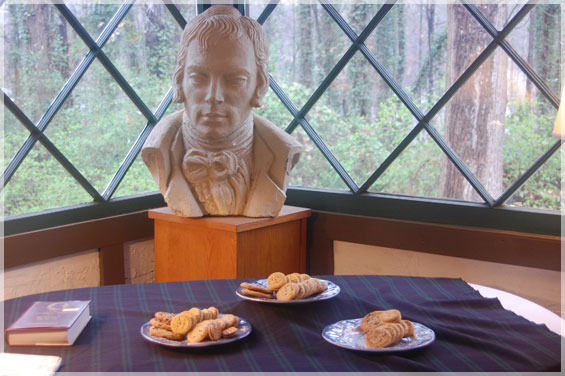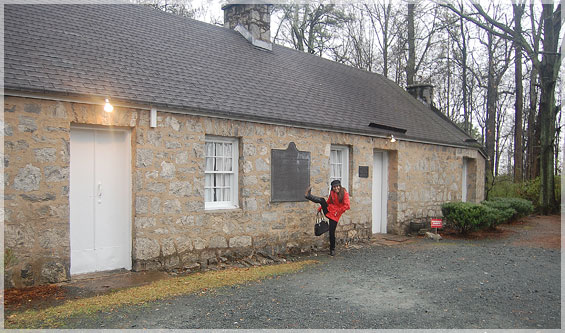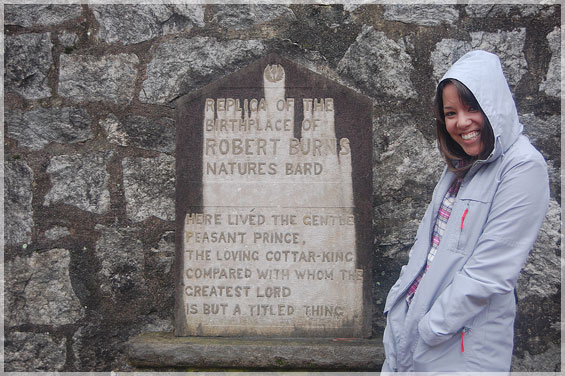 Long-time readers know that Cath and I are nuts about anything Scotland. What are the chances that our "home" town of Atlanta would have the only replica of Burns' home?! A bit of Scotland just 20 minutes south of our front door(s). It has been the home of the Burns Club of Atlanta since 1910! Sadly, we weren't inducted into said club even though we tried to explain our Scotophile enthusiasm, but they did take us for a tour inside (usually visits are for club members only).
How did we make it inside this tartan-festooned club and the swanky apartments of yore? Phoenix Flies of course! Presented by the Atlanta Preservation Center every year, they offer free (FREE! – my favorite word) tours around the city every day through March 20. Cath and I hope to hit a few more tours before my wedding.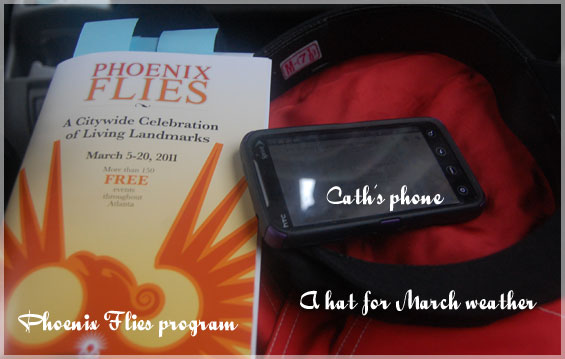 So how was that for a wedding breather?
Thank you so much for all the sweet comments about my engagement photos! You guys made my week!
We apologize if we are slow with commenting and emails in the forthcoming weeks. Apart from my self-centered wedding brain, Cath is applying to grad school and slammed with work, and my bf fiance is defending his dissertation this week (woohoo- go, Matteo!!!). Do keep in touch though! We love reading your comments even if we can't get back to you as soon as we would like.
Hope you had a gorgeous weekend, readers!!!