When I wrote out my four simple goals post* last November, one of my goals was to streamline my style. And one of my inspirations to achieve that goal is my very own twin sister! Lar has written on becoming more minimalist and I want to emulate that. She's done a great job paring down her wardrobe to basic, comfortable, but still stylish pieces. Exhibit 1: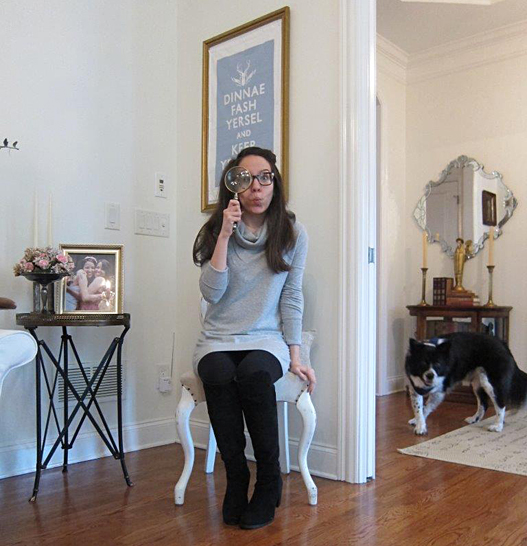 Grey tunic + black leggings and boots = minimalist perfection. (Thanks for the photobomb, Toby)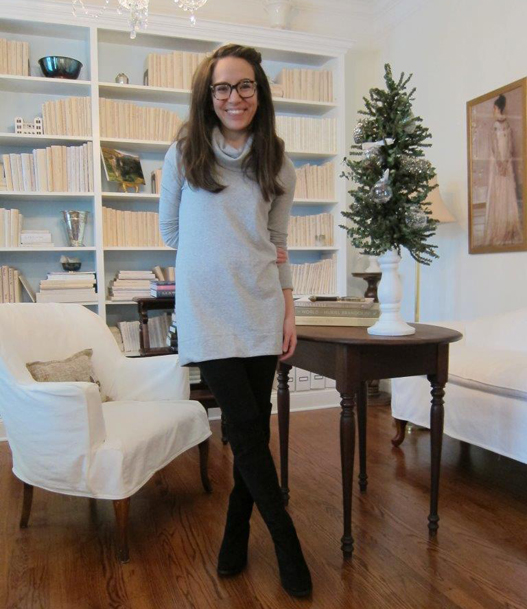 Warby Parker glasses • tunic from Target (similar here) • New Look leggings • Duo boots
I've gotten into full new years resolution mode and am culling through my closet to become more minimal. It's a slower process than I imagined and it's going to take a couple of trips to the thrift store, but I'm determined to simplify my life. Also, for the past few days Lar and I have been going through boxes of our childhood mementos at our parents' house. We've kept so much over the years! It's been such a daunting task trying to figure out what to keep and what to giveaway that I'm more motivated than ever not to clutter up my current life with stuff.
This is how Lar and I felt once we were finished going through all of the boxes: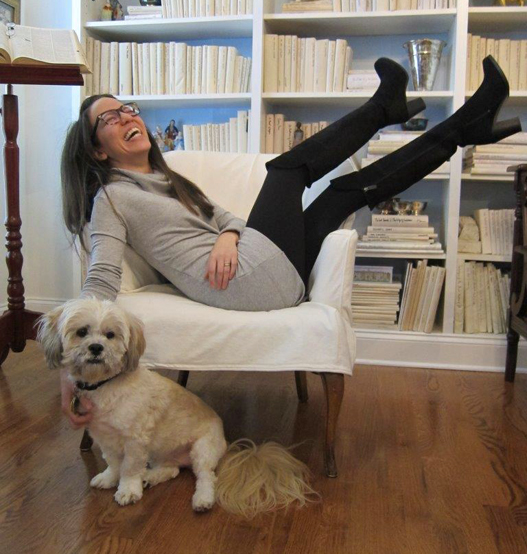 Even with hours of box-sorting, it's been so wonderful these past few weeks having Lar at home. We've had lots of quality family time, which usually involves delicious (gluten-free) food and three dogs running around (I have two and my parents have the tiny guy in the photo above). Plus, Lar is here for six more days and then she'll be flying to Seattle to meet up with Matt for a month before they both fly back to Scotland. Troy and I are going to visit Matt and Lar in Seattle in a few weeks . So it kind of feels like the holidays are continuing well past all the new years celebrations – woohoo!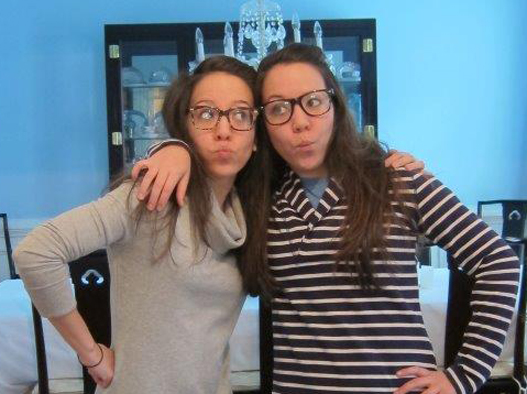 *stay tuned for an upcoming post on our four simple goals recap 🙂