(Above: our Aunt Nancy, grandfather and Dad in the mid-1940s in Chinatown D.C.)
Having the choice to live with less (paradoxically) is such a generous idea, don't you think? Choosing to get rid of what you own because you have so much, is a luxury — a generous lifestyle of surplus. Cath and I have been so lucky to have always grown up with enough, and then some.
We've never been truly hungry or without basic comforts. And I do see the minimalist movement as something that people like us can easily do because we've always had enough and never had to go "without."
Gratitude for the stuff you already have and love is a huge part to learning to live with less. But there is also gratitude for the whole concept: that we get to have this choice and it's not one forced upon us by circumstance.
Growing up, Cath and I did not just have enough, we had more than enough. Part of this was because our dad grew up without very much. So not only was our kitchen always stocked with food, we also had an additional closet in our laundry room full of food too. Cath and I jokingly called our family's linen closet a mini pharmacy because growing up, our dad would stockpile soap and toilet paper and shampoo whenever it was on super sale. When I was little, I remember being so confused when I was at a friend's house and they ran out of paper towels — how was that possible? Where was their extra closet of back-up supplies?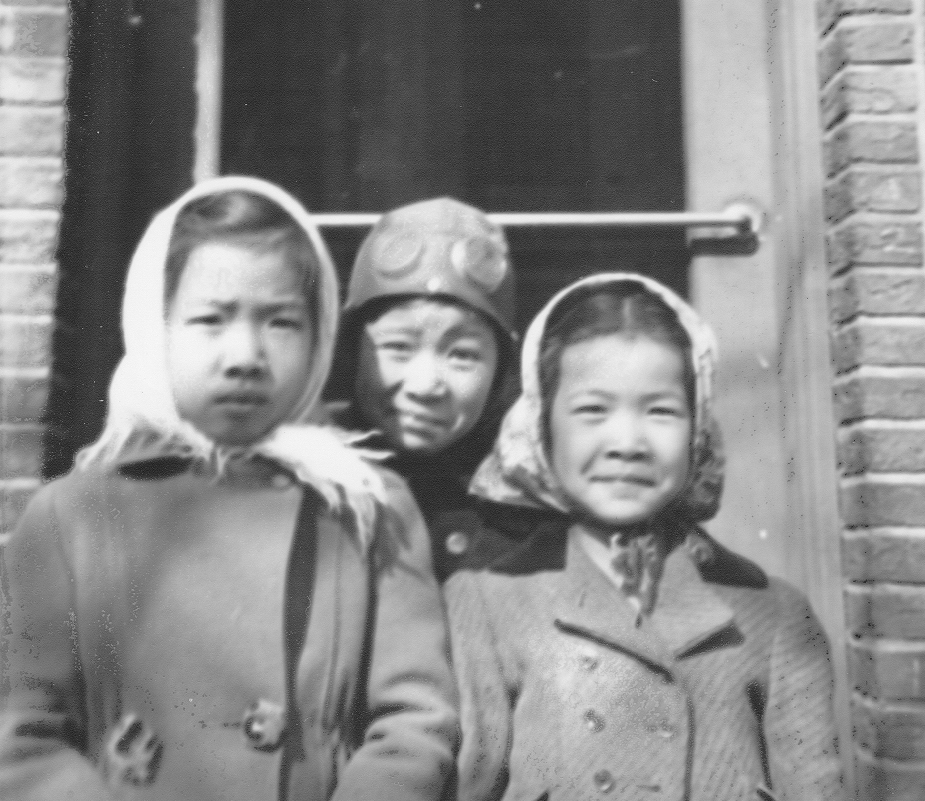 (Above: A family friend, our Dad doing his best Robert De Niro and our Aunt Nancy)
Our dad grew up in a small one bedroom apartment with his parents and five siblings in DC's Chinatown. He's never mentioned not having much, but we know he didn't. And as we got older, Cath and I realized part of the reason why we had these extra reserves around the house was a direct result of not always having enough.
It's so easy to get caught up in the current minimalist trend — capsule wardrobes, nothing superfluous, etc. —  but I think it's always nice to be able to put lifestyle pursuits in perspective and realize how lucky we are to feel the freedom to live with less.
So whenever I'm bemoaning the fact that my closet isn't perfectly monochromatic or my kitchen utensil drawer would make Marie Kondo blush, I remind myself how ridiculously lucky I am to make these choices. Thank you. Thank you. Thank you.