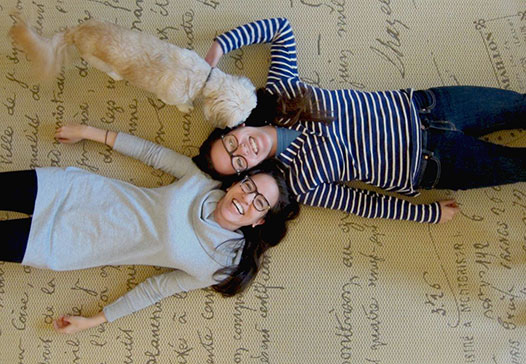 Remember when Lar and I wrote out our four simple goals in November here and here? Well, here's how we did.
Cath's Goals:
1. Make something pretty and fun for the home:
Done! I made a fall wreath for my front door. I created a bunch of felt flowers and glued them to a plain grapevine wreath I found on sale at Michael's. It ended up being incredibly lopsided, but I was still pleased with the outcome. I also made a lot of my Christmas gifts this year, which I think kind of counts towards this goal.
2. Don't shop for myself when I'm shopping for gifts this season:
Pretty much achieved. In past years I would almost always buy myself a little something for myself when I was shopping for others. The only time I did that this year was when I was bought Lar's presents at Sephora. I bought her two Josie Maran make-up gift sets and then ended up buying myself the Argan Beautiful Eyes eyeshadow compact. That's it. I swear! I did get some clothes (see #3) during the holidays, but they were in no way related to holiday gifts and all but one item was purchased with a gift card.
3. Streamline my style:
In progress. I definitely worked on this during the holiday season. I went through my closet in November and gave away items that are no longer my style. I purchased a few items of clothing on Shopbop.com (Funktional sweatshirt, Jeffrey Campbell boots, Madewell pants) and a sweater at COS in Glasgow and they all go along with the simplified style I'm working towards.
4. Make oatmeal or green juice every morning:
Slight fail. I probably achieved this about 30% of the time. December got so hectic with finals, work, and gift shopping that grocery shopping didn't really happen – and you have to do a lot of food shopping if you're juicing on a consistent basis! So, this is one of my goals that I'm bringing over into 2014.
Lar's Goals:
1. Random acts of kindness:
Argh! Nooo. I actually forgot this one. But I think in some ways it was the most important. Harumph. I'm not gonna feel guilty, but I do want to make a concerted effort to do as many random acts of kindness that I can this year.
2. Stay calm and centered during the holidays:
Yes! I felt fairly calm and that has never happened before. Perhaps it was the fact that Matt and I flew home on Christmas day so maybe we missed the inevitable holiday hullabaloo. Highly recommend making this goal every year.
3. Move mah body!
I did actually do this! Maybe it was just three times and it happened in the space of the last week and half. But that's a step in the right direction, right? Right?
4. Draw/Sketch:
Shucks. Nope. Did diddly.
5. (Bonus round) Don't feel guilty about not doing all the goals.
I actually kind of stuck with this one. I'd really like to do more random acts of kindness, but I'm not wasting the energy kicking myself for not doing them — I'll put that energy into planning some good kindness tidbits for the near future.
In conclusion, we're not perfect, dagnabbit! But in all seriousness, I really loved this experience. Working towards four achievable goals even during the craziness of the holidays helped keep me focused and sane. Thank you to MichelleK, Mia, Diane, and Christina for sharing your goals! How did ya'll do?
Also, Mia pointed out the 4 Simple Goals concept is very similar to the "Every Damn Day" list from Yes and Yes. I love this idea and am thinking of starting it this month. Have you tried it?