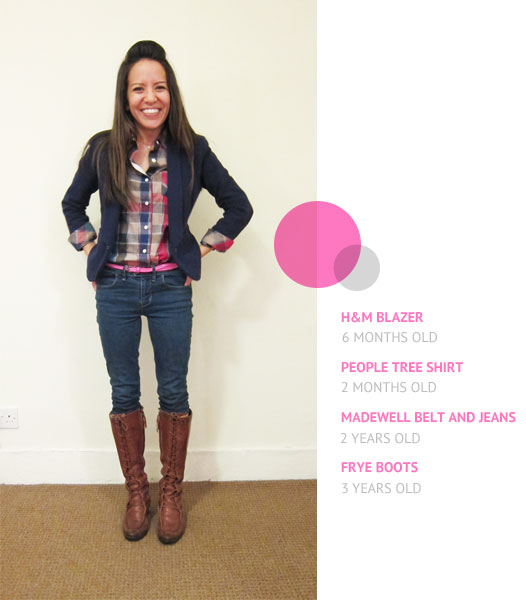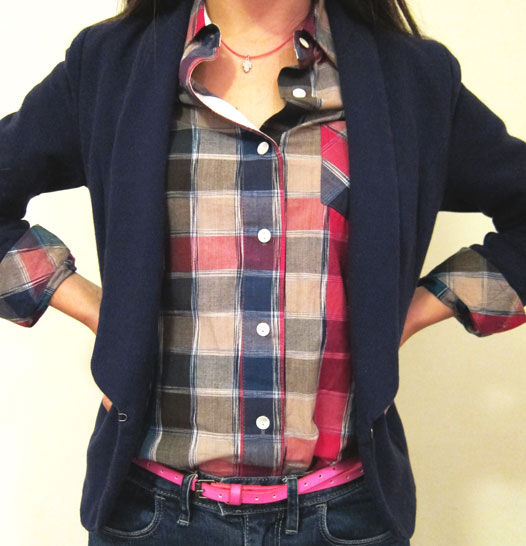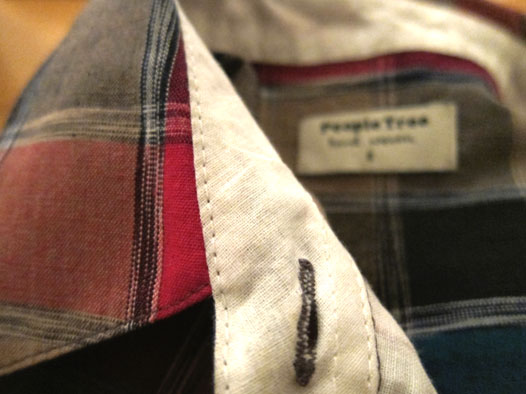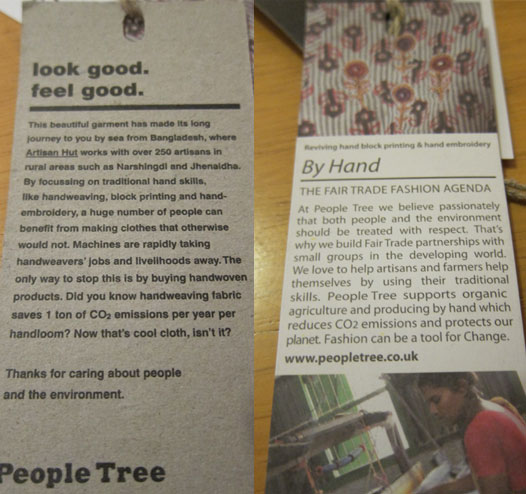 I Bought Less
I've been struggling with my ethical fashion dilemmas all of 2012 (I wrote about it here, here, here, here and here: so much angst!). I haven't been anti-consumerist, but when I shop I've tried to be much more conscientious about what and how much I buy. Roughly 60% of my 2012 purchases have been at charity shops.
I Stayed Away From Most Fast Fashion Meccas
I've stopped going to many of the high street stores that promote fast fashion (Topshop, Urban Outfitters, Zara). I still go to H&M because they've done the most ground work trying to create better work environments and pushing a more conscious clothing line — and sometimes you need a black blazer in a red hot hurry and you come up empty when thrifting. But I never go in and just buy things because they look fun and sparkly (not that it isn't tempting, but I try to block out the "buy me, buy me, I'm shiny" voices). I plan out what I need and why I need it — and usually make space for it in my (very teeny) wardrobe (that I share with Matteo) by giving something else away to the charity shops.
I Stalked Ethical Sources Online and Still Didn't Buy Much
I've tried to consistently shop ethical sources on line, but they are usually out of my budget or I can't find exactly what I'm looking for even if the ethics and the price are right. People Tree* are one of my favorite online ethical shops to browse, but I only have one piece by them: this lovely madras shirt in this post. I love it to bits: hand-woven and hand-sewn — it's one of the best-made and best-fitting items in  my closet. It's also one of the most expensive shirts I've ever bought. Originally it was £65/$105, though I bought it on sale at £35/$56. That's about ten times more than I pay for my charity-shop duds, and I know that's out of a lot of people's price range. But I was able to swing that because 1) it was on sale and 2) I've been spending a whole lot less money on clothes by shopping at charity shops and cutting down my shopping habit in general.
What About You, Lovely Readers?
Have you guys made an effort to curb your consumerism? I'm in no way critical or judging you if you haven't. I really do think just keeping a dialog going really helps. There isn't an easy and fast solution to these problems, but discussing them makes them less daunting, doesn't it?
*People Tree is not a sponsor, and even though I can't afford to buy all my clothing from them — I wish I could! They are the bees knees when it comes to ethical, more affordable clothing.
—–
Dear Cath,
Hope your exam is going well (sending good luck vibes at this very moment!)! I really can't wait until next Friday — already I feel like jumping around every time I think about touching down in the ATL!!! Either these next 10 days are going to be the longest days ever — or they will just fly by.
SEE YOU SOOOON!
xoxoxox,
Lar