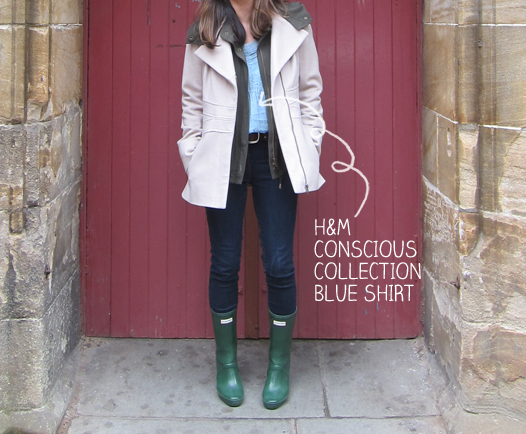 The Good: H&M Conscious Collection blouse • Thrifted Reiss coat
The Not-So-Good: Madewell jacket and sknnies • AE belt • Hunter boots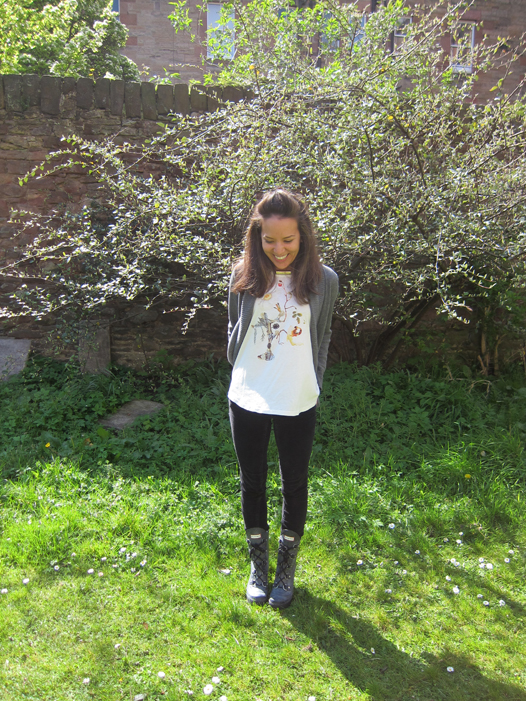 The Good: Mettle necklace • H&M Conscious Collection tank
The Eh: Blank cords • Hunter boots • Fast Fashion sweater
Ever since my ethical fashion awakening a few months back, I haven't bought very much. I've picked up a few things at thrift stores, but I want to learn to shop less and shop better (thereby chipping away  at the fast fashion industry and my own voracious inner consumerism monster).
That sounds all very noble and good, doesn't it? Well the second I heard about H&M revealing their Conscious Collection, I felt the consumerism monster rub his hands together with glee. He and I had visions of vegan bags, recycled metal bangles, and pretty spring dresses doing a guilt-free conga line in my head. Da da da da dah. DAH!
But once I was faced with an array of green-tagged items, I took it a little slower and remembered that I should just buy what I really like and think I will use. If a main tenant of being more ethical and sustainable is buying less, than the conga line needs to stay a fun, fluffy dream.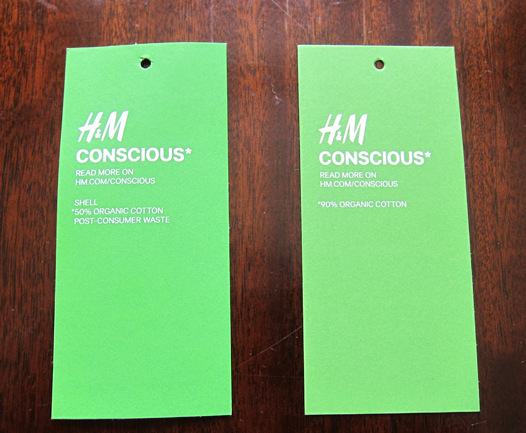 If you do go to tackle your own ethical demons at H&M, make sure to look for the green tags and the pink-threaded label. They have their conscious collection mixed in with their regular duds, and it took me a bit of "Crap! That dress isn't actually made of organic cotton" to realize that just because it's in the "Conscious Collection" display does not mean it's conscious — a bit tricksy if you ask me.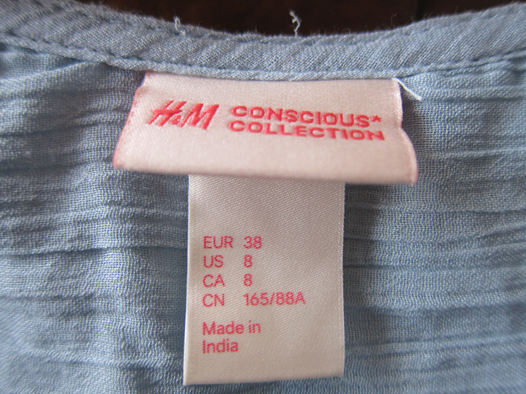 If you want to know what they mean by "conscious" here are a few quick bullets about the collection:
• H&M is the number one user of organic cotton world wide
• They aim to make all of their clothing from organic, sustainable cotton by 2020
• They work with Unicef to protect children's rights
• 72% of managerial positions are held by females
• They have skilled workers programs set up in Bangladesh
• In 2011 they donated 2.3 million garments to charities
I'm really impressed by how much information (i.e. transparency) H&M have on their website about their different efforts to be a better company. Most brands will give you, if you're lucky, their usual "we carefully inspect our suppliers and make sure they are following their country's workers' rights guidelines" answer, which means diddly-squat.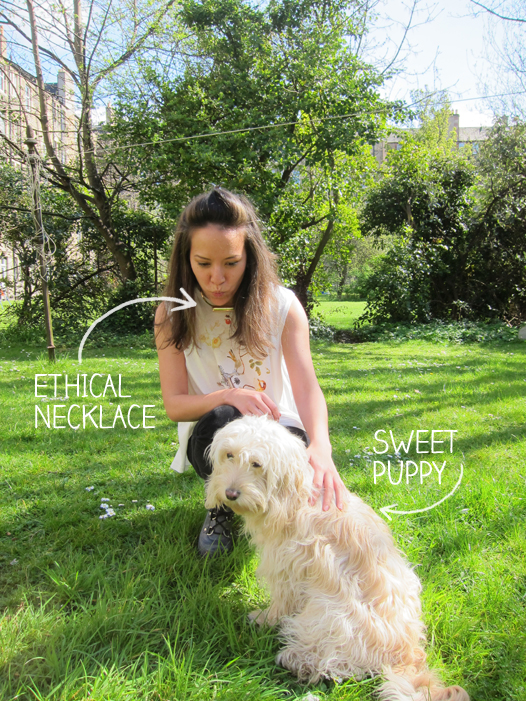 To read more about all their initiatives here are some links:
• How H&M are actually improving workers' conditions
• On most of these pages there is also a link in the sidebar to their 2011 Concious Actions Sustainability Report 2011. I'm making my way through this 89 page pdf today.
I just think this is so exciting! When a mega-huge fast fashion company is working its way toward sustainability, others (i.e. the rest) can't be far behind. As consumers, if we keep pushing for more ethically and sustainably produced fashion, we will get it! By buying less and buying only "conscious" labels, you really do make a difference. Pretty fantabulouso, me thinks!
Oh and just in case you're wondering, H&M is not and has never been a sponsor. I wasn't invited to the Conscious Collection preview or fancy opening. I found out about their collection through bloggers that were invited to said shindigs. So this is unbiased blathering on my part.
Okay and now to let your ethically-focused minds have a rest, I leave you with another cute photo of our neighbor's puppy: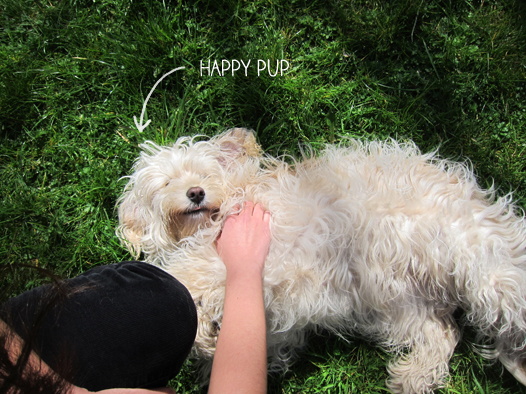 ——
Dear Cath,
Good luck on your exam today! I will be thinking happy and very statiscally thoughts for you this afternoon/evening.
Miss you ooooodles and ooodles. Wish I could go H&M conscious shopping with you.
Love,
Lar