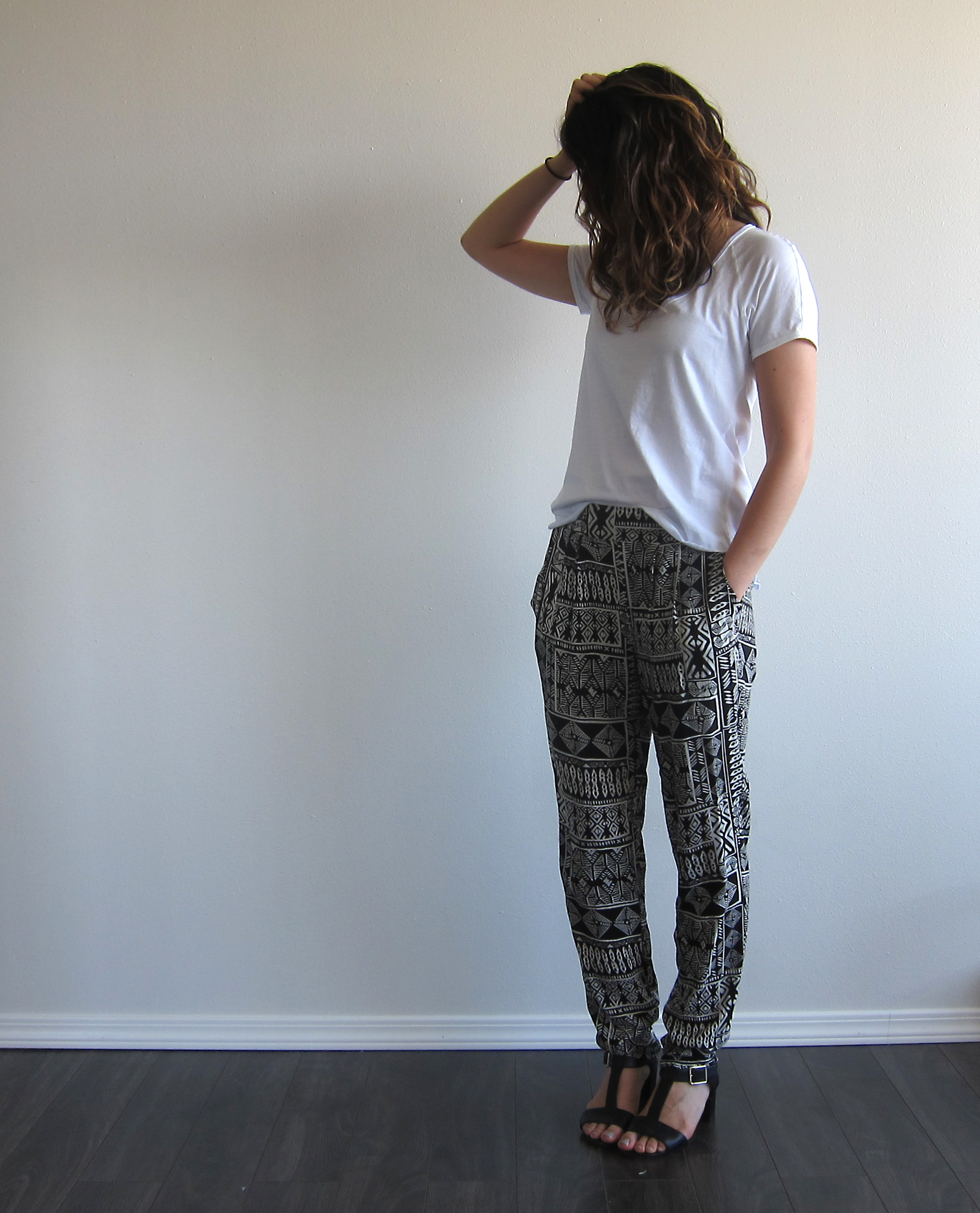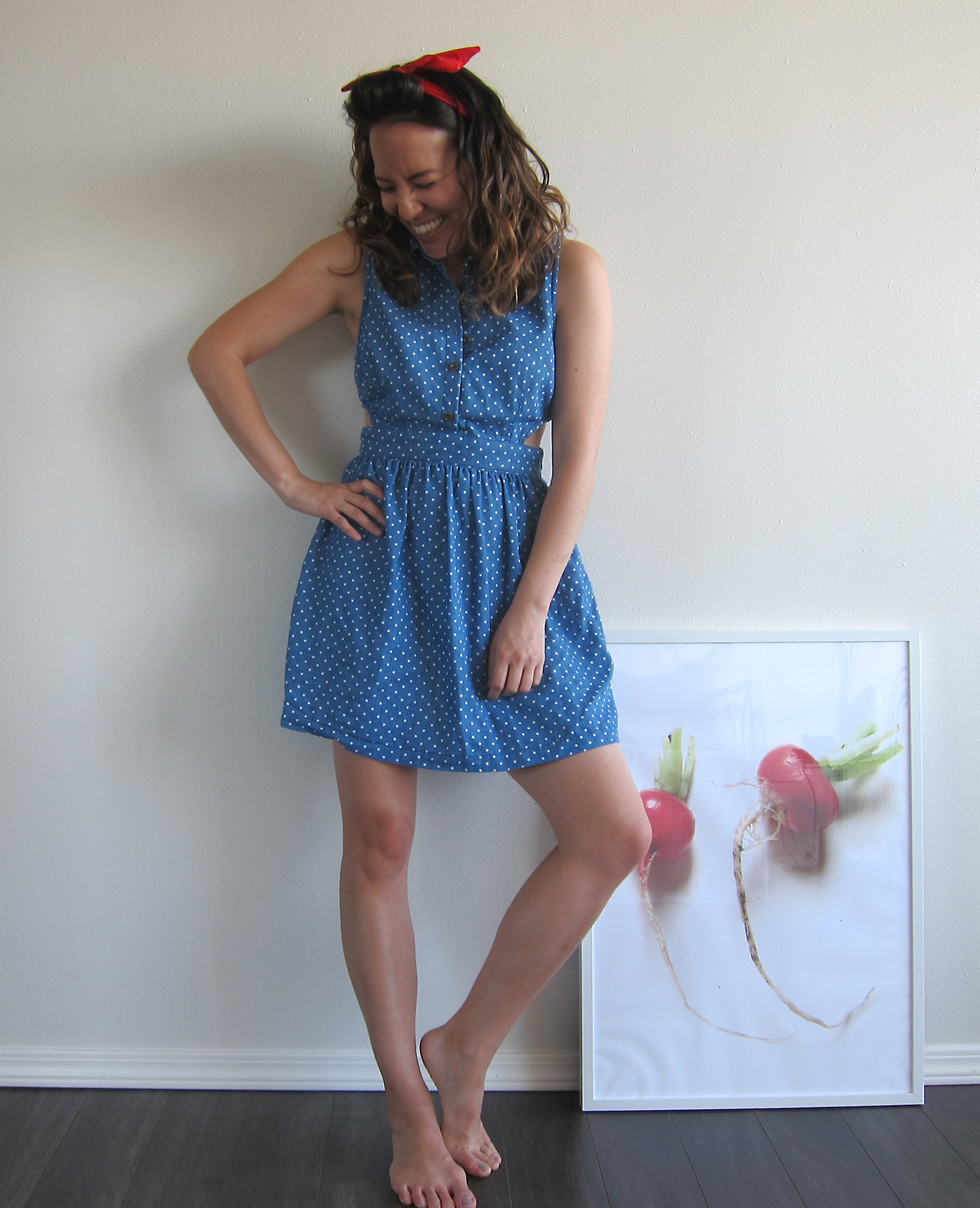 Tee thrifted from Revival, Pants from Goodwill, Dress from Goodwill, Red bandana from Ban.do
I'd say roughly a third of my closet is thrifted, the second third is at least five years old, and the last third is stuff bought within the last five years. That's pretty good, right?
Ideally I would find everything I needed (and wanted — such a bad minimalist) at Goodwill or a charity or vintage shop. But certain things (undies, a fresh white T-shirt, socks) are better bought new.
I'm always on the hunt for good ethical sources for closet staples. If you guys have any suggestions please do send them our way.
Thrifting has become my default for "ethical" — I feel I'm at least not adding to the overabundance of STUFF by re-using. And I honestly think being conscientious about our buying habits is a first great step to living with less.
I currently live about a 7 minute walk to the nearest Goodwill where I found these pants-that-feel-like-pjs (#winning!) and this dress that, with a red bandana, makes me feel like Rosie the Riveter. I really can't ask for more sartorial dreaminess for less than $30 combined.
To sum up: get thee to a Goodwill (or similar establishment of thrifty repute)!