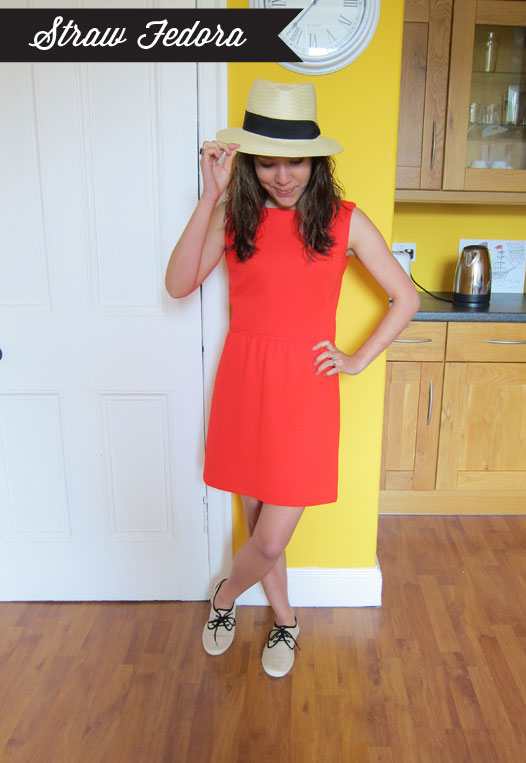 Since having my ethical clothing awakening six months back, I've been on the hunt for humanely-made shoes. It's been a lot easier to be ethical with my clothing choices. I rarely shop now, and when I do, I thrift. But I was stuck when it came to shoes. Especially if I wanted a specific type of shoe. Looking for the perfect black boot is hard enough without thinking about who or what went into the making of them. Consciousness can be so pesky (don't tell the Dalai Lama I said so).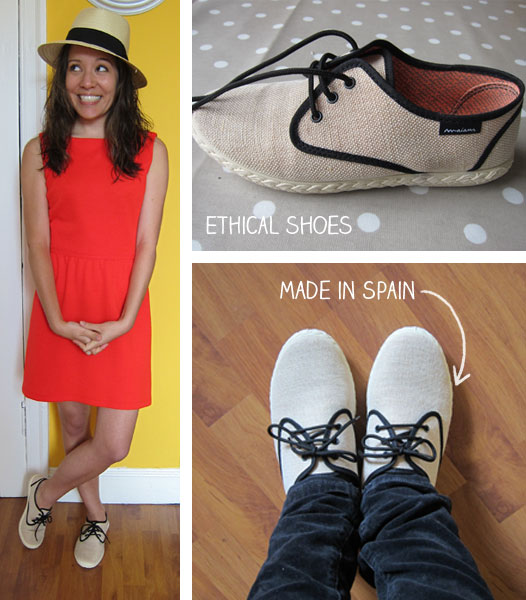 H&M fedora • vintage dress via Ramona West • Maians shoes
For the summer (this is me being optimistic about Scottish weather), I wanted a pair of canvas lace-ups. After much googling I found these Spanish plimsolls by a brand called Maians. Each pair is handmade using regionally sourced material and environmentally friendly vulcanized rubber. Woohoo! And I found them on sale (30%) at Shopbop. Woohoo again!
The major downside? They aren't cheap. Even on sale they are $72.80. You can find a pair of faux Keds or cheapie plimsolls here at H&M for about $10. That's a whole lotta moola you could save. I know shopping ethically costs more, and I usually think it's totally worth it (paying someone a living wage — yup 100% worth it), but do these zapatos really have to be $100 to be ethical? Me thinks, non. I could be wrong. Maybe I don't know how much it costs to have a job and live in Barcelona. A living wage there is probably not cheap, and much harder now that Spain is being battered by the recession.
So, as you can see, I'm still hemming-and-hawing my way through all my ethical dilemmas. Do you guys have any great sources for ethically-made shoes?
p.s. Maians is not a sponsor. These are 100% my own thoughts/words/opinions/dilemmas.
—-
Dear Cath,
Whatchu think? I got these because I really wanted some easy-breasy shoes for my summer travels (to climes much more sunny and warm). The other snafu is that they will need some breaking in. They aren't lined on the inside (again, makes you wonder about the price) and the vulcanize rubber rubs my toes where it meets the canvas.
Miss you muchoooo!!!
xoxoxox,
Lar