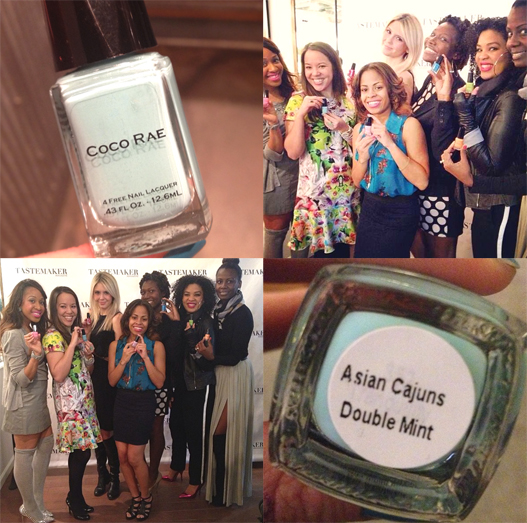 Happy Friday, lovelies! See those photos up there? See that nail polish? Yeah, that's AsianCajuns nail polish!!! Actually the official color is called AsianCajuns Double Mint. Get it? Like it? I hope so!
This is all thanks to Coco Rae and Tastemaker Magazine. Coco Rae's Spring/Summer line is inspired by Atlanta bloggers and we all celebrated with a sneak peek party last night at Fab'rik in Buckhead. I'll let you all know when the polish is officially available.
In the meantime, check out the fabulous bloggers who also have a color in the collection: The Fashionista Next Door, The ATL Go To Girl, Lipgloss and Binky, Mattieologie, The Style Pundit.
And here's a couple more links to take you into the weekend:
Have a great weekend!