I had planned to do this post today before I realized that national margarita day was last Friday – dagnabbit! Well, regardless of my bad blog post timing, let me tell you about how this post came about.
A week ago, the kind folks over at Sinless sent me their margarita and mojito mixes to test and to do a give away.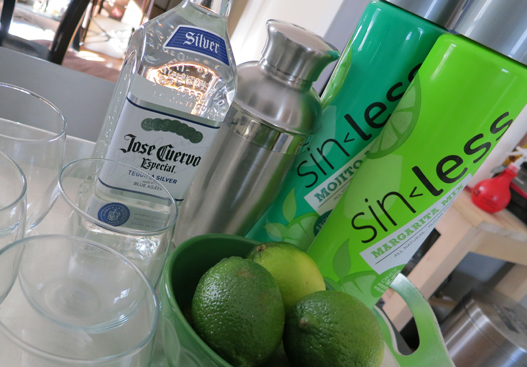 Usually I don't push products on AsianCajuns, but hear me out! Here's why I'm excited about these mixes:
1.) They're only 5 calories (one of my new years resolution was to, uh, drink less calories)
2.) They're local! The cute couple that started Sinless lives right by me.
3.) Unlike most mixes, these are all natural. There aren't any preservatives in the mixes, so you have to keep the bottles refrigerated.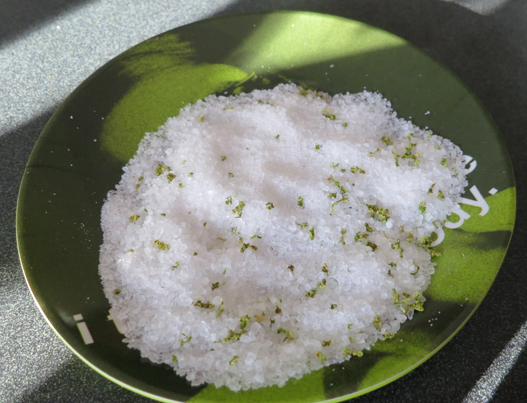 I whipped up a batch of margaritas yesterday and made a salt/sugar/lime zest to rim the glasses.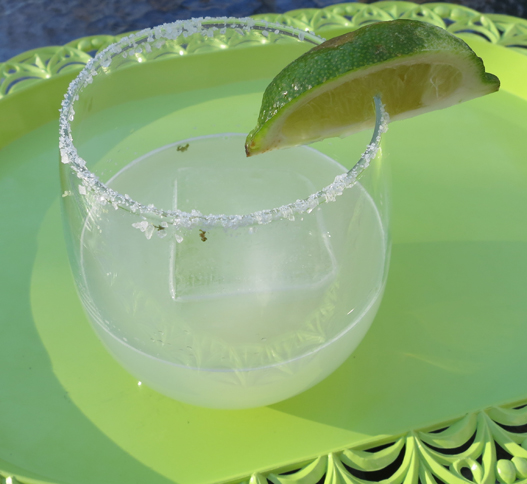 It was actually warm enough outside on Sunday that it felt like margarita weather. I had every intention of following up the margaritas with some mojitos, but realized that I didn't have any rum in the house. Guess what I'll be drinking next weekend! I wonder when national mojito day is.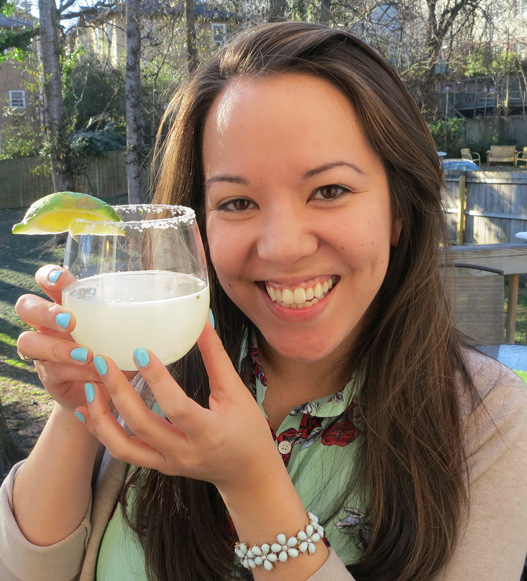 I didn't do a full outfit shot with this post because I'll be showing off the dress I'm wearing when I do a post on the Tastemaker Magazine/ Coco Rae photo shoot (the cardi is H&M and the bracelet is from Forever 21).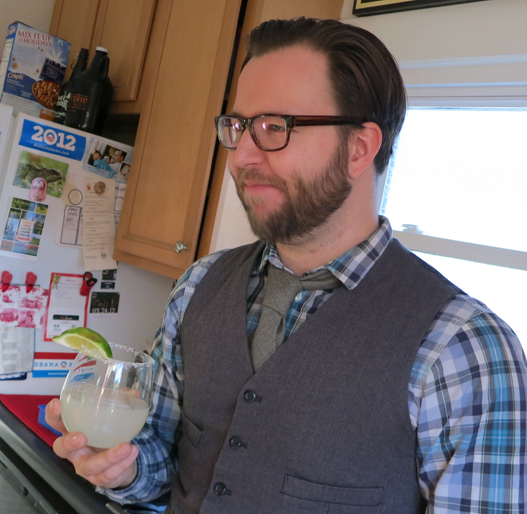 Want to try a Sinless mixer for yourself? To enter the give away, all you have to do is like the Sinless Margarita Facebook page and the AsianCajuns Facebook page (if you haven't, ahem, already done so 😉 ) and leave a comment on this post with your email address. I'll choose a winner at random on Friday. Good luck and happy, low-calorie drinking!
___________
Dearest Lar,
Are margaritas big in Scotland? I know I've never ordered one at a pub in Edinburgh, but that's because I'm always so cold in Scotland that I just end up wanting to drink whiskey.
I hate that we didn't get a chance to really talk this weekend. That just means we'll have to Skype twice next weekend and email a lot during the week, okay?
Miss you like crazy.
xoxo, Cath