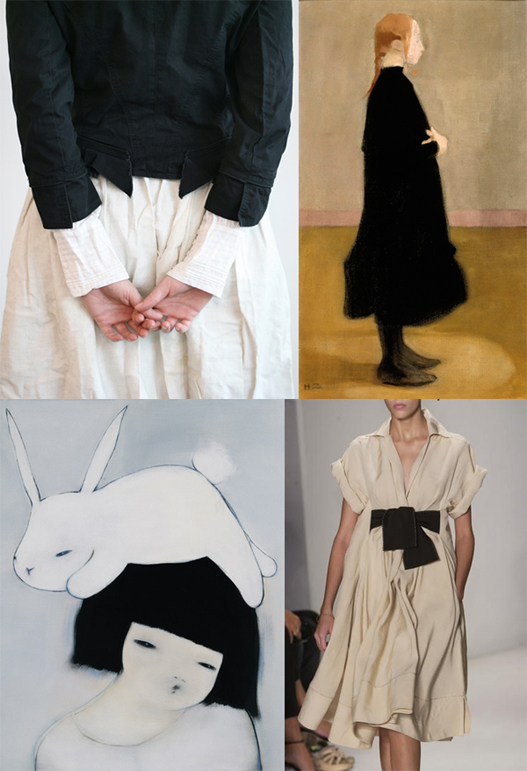 Clockwise from the top: 1 / 2 / 3 / 4
Happy Friday! I'm keeping it simple today with some black and white inspiration (above) and a few links (below). What are you up to this weekend? I've got a lot of work and school work to do unfortunately, but Troy and I are going back to the General Muir and I can't wait!
• Kate Mid is in Scotland this week (has she stopped by your flat for tea, Lar?) and naturally she wore a plaid coat.
• Life is Gouda – such a cute desktop wallpaper. Oh, and here's another awesome wallpaper.
• Maddie was in Decatur this week! I wish I had gotten to see her in person.
• The perfect summer sandal.
• Have you heard about this? I can't even imagine Lar and I being separated at birth.
• Love Audrey Hepburn's ping pong style.