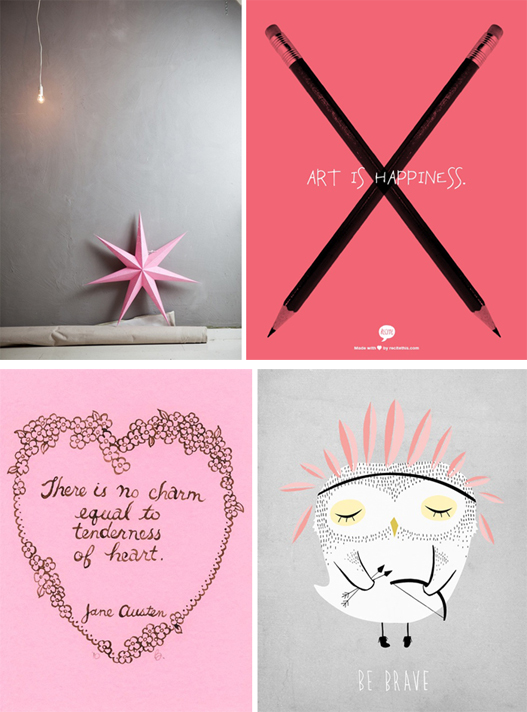 Images found on my mom's Pink Friday Pinterest board
Lar will be spending her weekend shivering in Munich while I shiver in Atlanta (where is spring?!). What are your plans for the weekend? I hope a nice warm trip to the beach – at least that's what I'll be yearning for, plus a few of the items I have linked below.
• If only this Doo.Ri skirt was $1,250 cheaper.
• Reading this post on boyfriend jeans makes me want buy these.
• I fell in love with this leather, laser cut Club Monaco skirt when I saw Jessica wearing it on her blog, then I found this vegan version. So tempted to get it!
• I'm currently watching this on Netflix. Lar and I are huge fans of the show, because we're giant, anglophile nerds.
• Thanks to Miso Izakaya's amazing seasonal salad, I'm now on a kale salad kick. I'm going to try making this salad on Saturday – I just got back from the farmer's market with kale and swiss chard, nom.
• Dogs who just can't handle it – #19 is my favorite. Thanks for the laugh, Katie!
• H&M has Beyonce and sustainability in the bag.
• Follow me on Keep.com, if you'd like.
Have a wonderful weekend!