For the past few weeks I've noticed that there are a handful of items I no longer wear in my closet. After my thorough KonMari-ing and inventory-keeping, it's become easier to see which items aren't making the cut (items I only reach for when I haven't done laundry in a while). It only took a few minutes to clean out the following: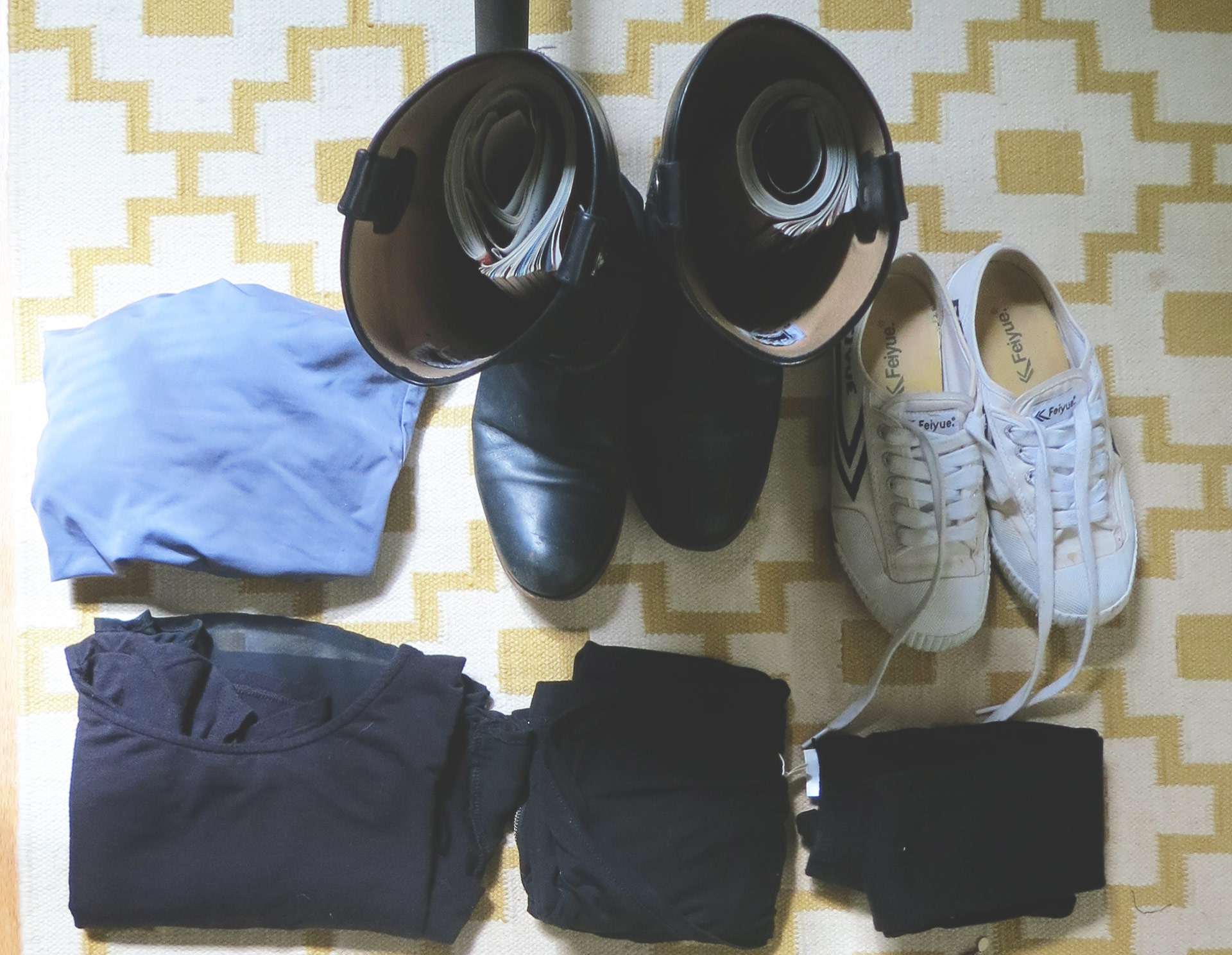 1 workout tank that I've worn for the past 7 years. It's gotten so stretched out that I have to wear a sports bra underneath even though it comes with a built-in bra.
1 pair of my (beloved) Frye boots. I've had these boots for years and years and I've gotten them re-soled a number of times, but now they're just looking so tired that I can't wear them to work anymore. Years of wear and tear has turned them into the leather boot equivalent of Uggs.
1 pair of Feiyues sneakers. Love these! I got them a long time ago when we hosted a Feiyue giveaway on this blog and fell in love with their shape (molded to the foot) and comfort. They've held up after a few washes, but the inside soles keep rolling up and no matter how much glue I use, they refuse to stay in place.
2 black shirts. Both have some sort of embellishment (one has a sheer back, the other has zips on the side), but I rarely wear them because I have so. many. other. black. tops.
1 Topshop ring – it was a favorite last year. I still love the style, but the metal is changing colors and the plastic gem is super cloudy – it was around $15 so no surprise there. I almost kept it, but wearing a ring that is obviously cheap makes me feel like I'm not winning at the whole adulting thing.
4 necklaces that I think are fantastic but never wear.
3 bracelets – they came in a set of four and I only wear one at a time.
1 Zara bag that Lar gave me last year. She used it for a few years and then I wore it to death. It was an awesome bag, but it started to fray around the handles. Once again, frayed purse handles = not adulting.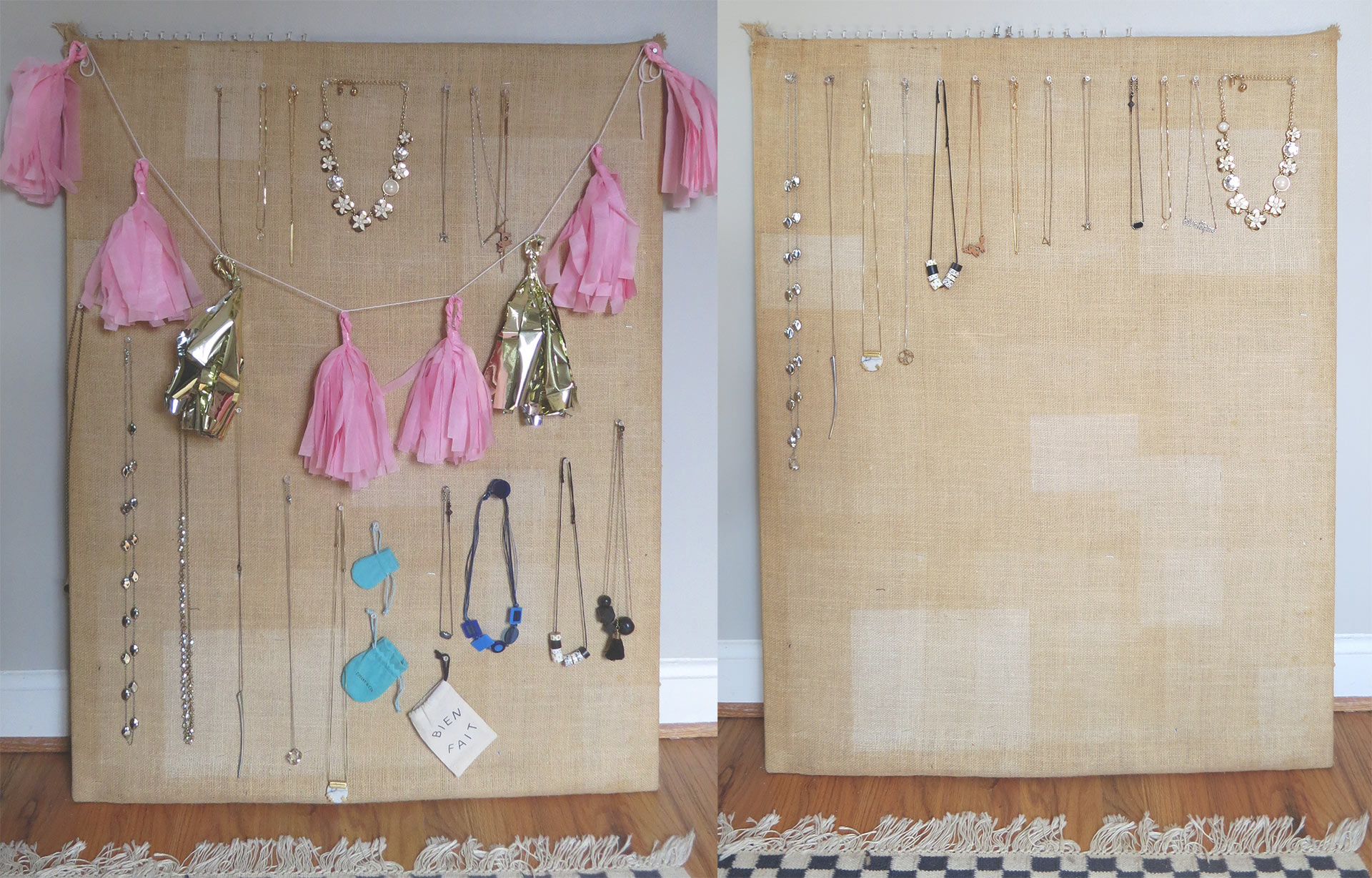 Now that my jewelry board is so empty (my sad 5-year-old DIY tissue paper tassels had to go), I need to rethink my jewelry storage set up. Any suggestions?
This clean out also gives me the chance to see what I need for the spring:
1-2 work-appropriate skirt(s).
3 work-appropriate blouses that are not dry clean only.
1 nice gold ring in a modern shape (it might take me some time to save up for this one).
I'm not going to lie, I'm pretty pumped about buying some new clothes. Shhhhh, don't tell anyone!