This contest is now closed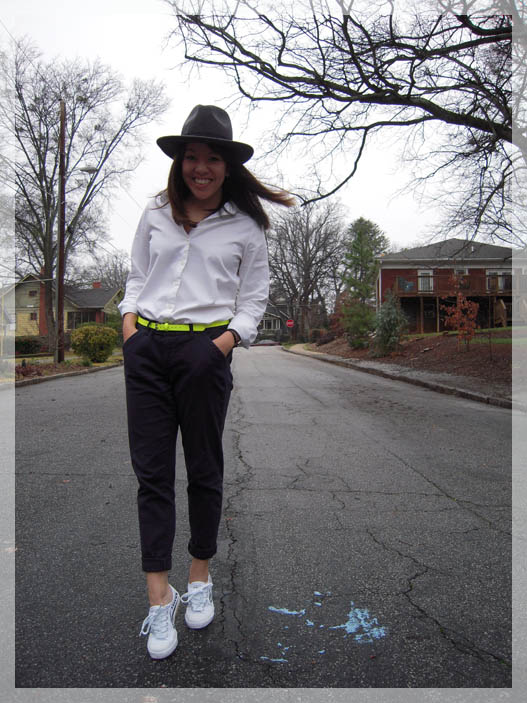 I love reader giveaways, especially when I can show off the item we're giving away – like these sneaks!  When Feiyue first got in touch with me I thought, "I'm not a sneakers girl, I'm an impractical heels girl!" Well, that was before I tried these babies on and they fit like a glove. Seriously, I feel like I'm walking on air with these on.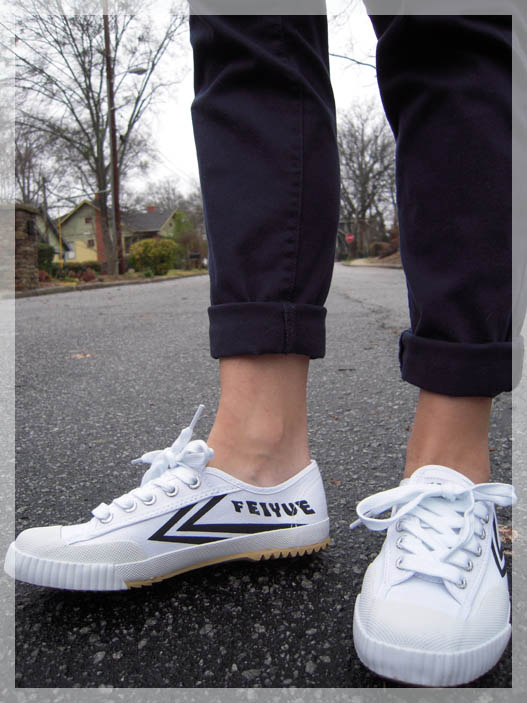 I picked out the vintage style Feiyues and one of you lucky readers has the chance to win a pair!
What is Feiyue, you ask? How do you pronounce it? Well, I'm so glad you asked! Here's a little story about Feiyue:
Once upon a time, in the beautiful land of China, resided in one of the most famous temples of the country a different kind of monks; the Shaolin Monks. These athletic and agile monks were known for their kung fu fighting skills.
In the 1930's these same monks along with kung fu masters, were seeking for a robust, flexible and comfortable shoes to wear while training. This is when they found out about a chinese company manufacturing a shoe called FEIYUE (pronounced « Feî-ué »), literally meaning "Flying Forward".
The renown of the shoe spread out to the rest of the country; flying over the mountains, running down the Yangtz River, passing through the forest and deserts. For decades FEIYUE continued to be popular with hundreds of thousands of shoes manufactured, and sold not only to martial arts practitioners but also to the rest of the population.
Unfortunately, sometimes good stories turn bad, and with the opening up of China, and the associated cultural and economic changes, the sneaker was gradually forgotten and began to lose prominence in China.
So in 2005, Patrice Bastian, a French entrepreneur living in Shanghai, decided to team up with Nicolas Seguy and Clement Fauth – whom also have a interest in urban culture, music, art and travel –  to recreate the brand name with the intention of improving the image and appearance of FEIYUE. In February 2006, they launched the first French-designed FEIYUE collection (new sole, thicker canvas, more styles).
As of today, FEIYUE is sold all over the world which includes countries such as France, UK, Belgium, Spain, Australia, South Africa, and Hong Kong. Last October, the company opened its first flagship store located in the heart of Paris.
In the midst of 2011, the French street style sneaker brand decided to conquer the American Market, offering many Americans's feet the opportunity to feel comfortable and look nice. Those who adopted the sneakers have been walking and looking happily ever since
The End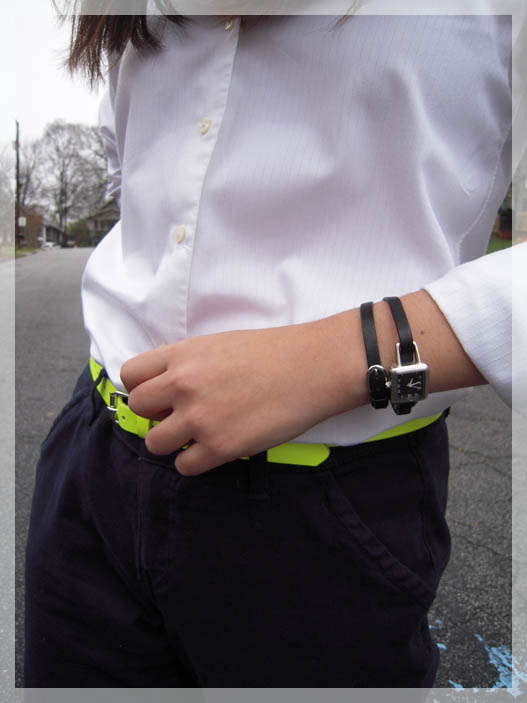 Outfit details: Feiyue shoes (of course!), secondhand Brooks Brothers shirt, Target belt, Forever 21 pants, Muji watch.
How to enter: Leave a comment on this post telling me how you'd wear these Feiyues and I'll pick a winner at random. Unfortunately, if you reside in China or Japan, you can't apply. Contest ends Sunday at 5 p.m.
Good luck!