A couple of weeks ago I talked about downsizing my wallet. And, you guys, I did it! I've been using just this little turquoise wallet for the past month or so. I've never once been caught out needing any of the cards that I got rid of, and my purse is so much lighter than when I used to carry my ginormous wallet(s) around with me!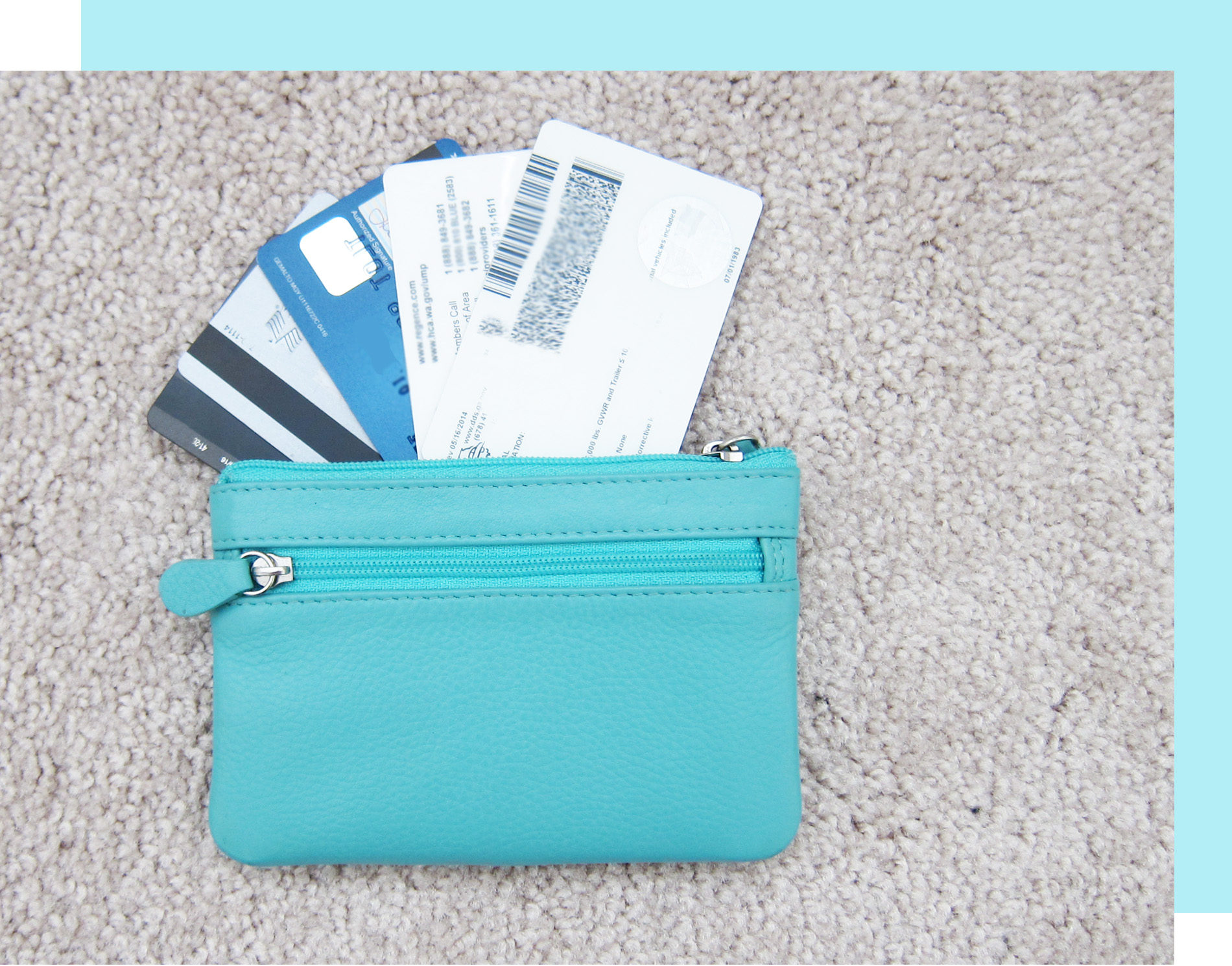 Because of my wallet success, I thought now is the time to downsize from my tote bag to a real purse-sized purse — you know, the kind that don't give you back problems and leave you with those purse strap gouges on your shoulder.
I didn't want to go out and buy a small purse (I don't own one because in the past I never used ones that I bought — I've since KonMaried them), so I used this mini Le Pliage that I found at Salvation Army in Edinburgh for £3 — a steal and environmentally friendly.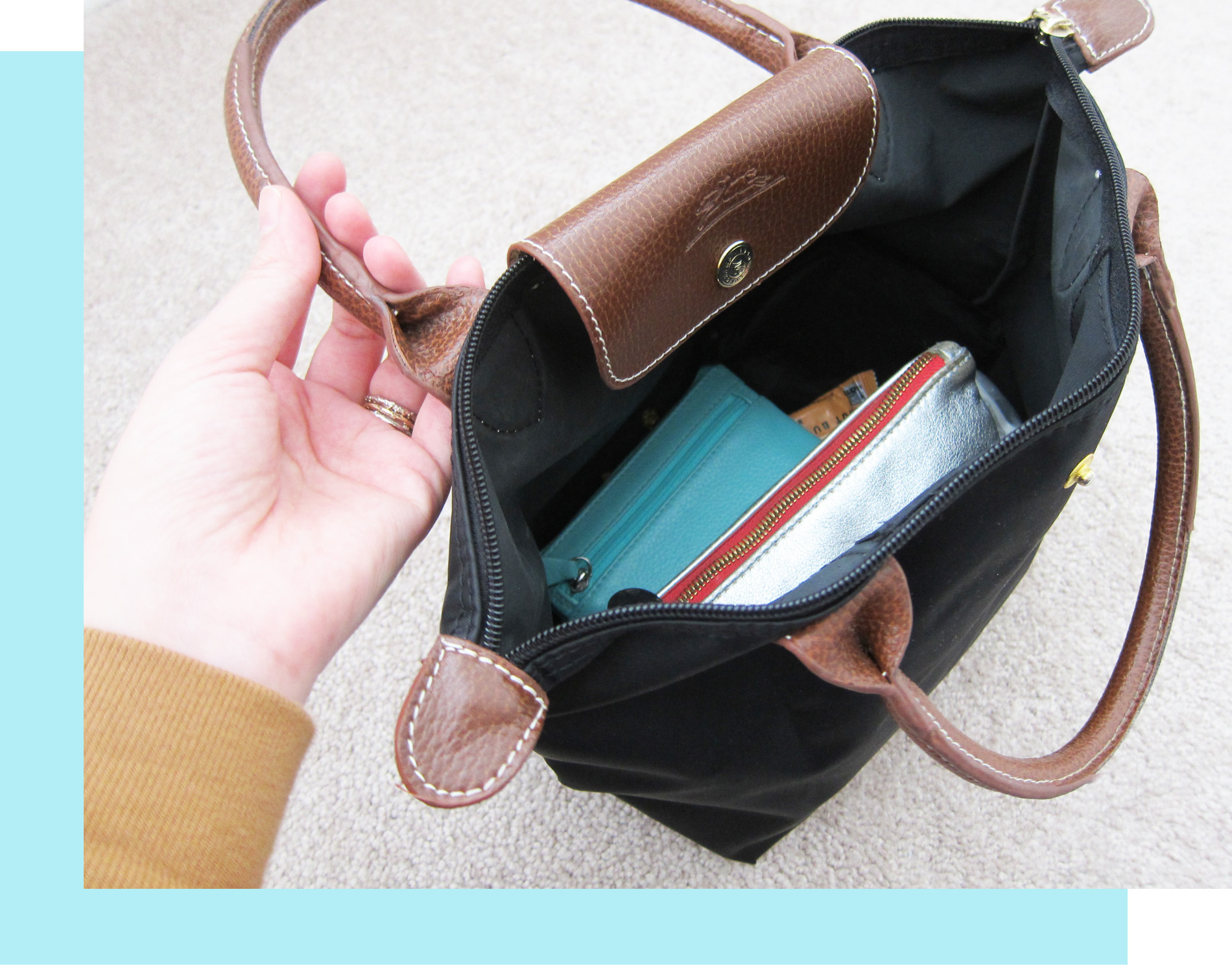 The mini Le Pliage is still pretty roomy and not as small as I'd eventually like to carry (this is my dream bag in all its vegan leather glory). But I'm really chuffed that I've been able to swing a tiny (in comparison) bag on my arm instead of hefting my tote straps over my coat. I've been a successful small-ish purse carrier for nearly three weeks!
Hi, my name is Lar, and I no longer carry my life with me wherever I go! (I seriously feel like I should get a badge for that — no, scratch that. No room for a badge in my now compact-bag lifestyle).
If I can keep this up through the winter, I might allow myself to get that Mat and Nat bag for the spring.
And if you guys are interested, you can see what's in my bag in the pics below. I keep trying to trim this down, but I use pretty much all of these things every day. What are your tricks, small-purse carriers?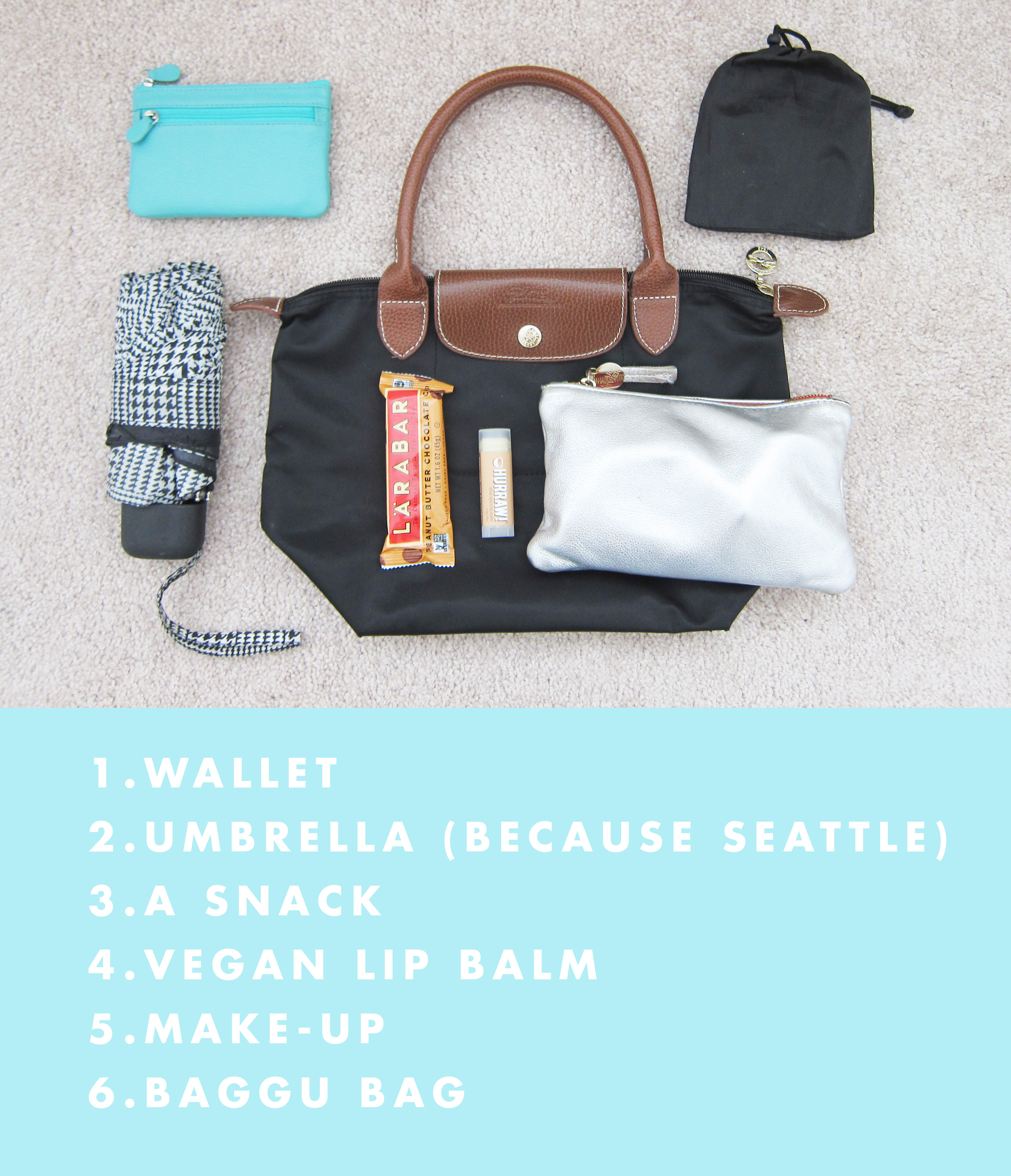 And in my make-up bag there are these essential bits and bobs: