Dearest Lar,
I've totally gotten hooked on watching favorites make up videos on YouTube. I just love hearing about real products from real women. So I figured I'd do my own favorites (not just makeup), but instead of doing a monthly favorites (I don't buy enough things to have favorites every month), I'll just post my favorites every quarter 🙂 So without further ado, here we go!
1. Tarte Cosmetics LipSurgence and Butter Lipstick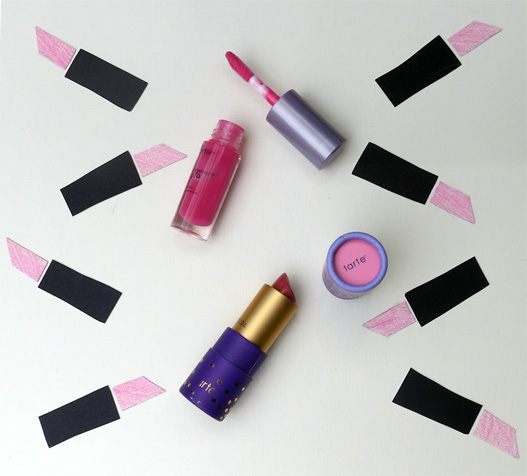 The lipstick is the Tartelette limited edition Amazonian butter lipstick in Ethereal Pink. I picked it up last time I was at Sephora because I've been looking for the perfect light-ish pink that goes with my skin tone. I like it on its own, but I like it even better with the gloss layered over it. I got the LipSurgence gloss (in Flush) as a gift with purchase and didn't really think I'd like it. I'm not really a bright pink person, but it goes on really nicely and it is the ONLY thing that keeps my lips from drying up.
Even though Tarte cosmetics aren't all natural, they're a step in the right direction. Tarte products are formulated without parabens, mineral oil, phtalates, sodium lauryl sulfate, triclosan, synthetic fragrances and gluten.
Here's what it looks like on my lips: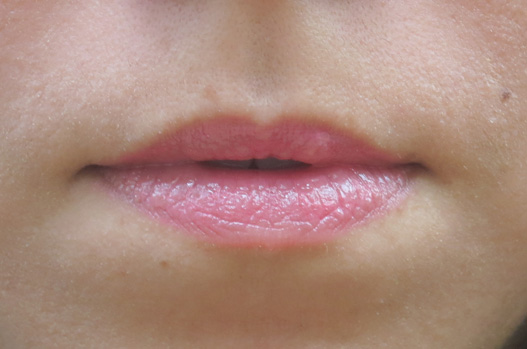 2. Muji Multi Cape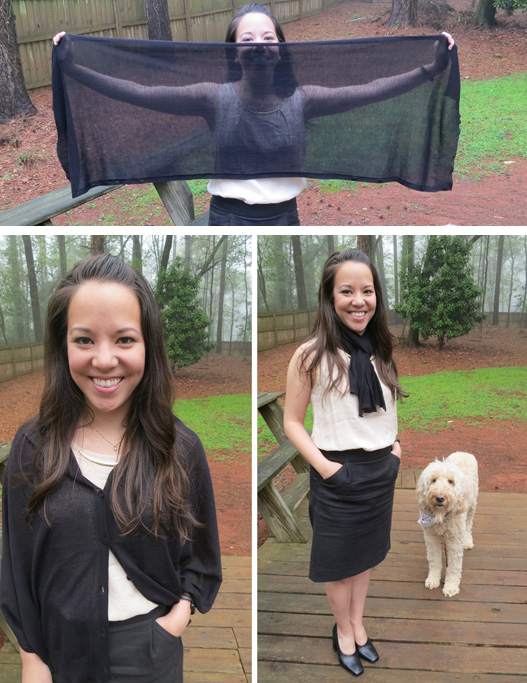 You were so so so sweet to buy me this amazing piece from Muji last summer. I love how versatile it is and the fabric is so delicate. It's the perfect spring time cover up/scarf.
Also, do you have any idea how I can prevent so many wrinkles from gathering on my skirt?! It looks terrible!
3. J.Crew Factory D'orsay Flats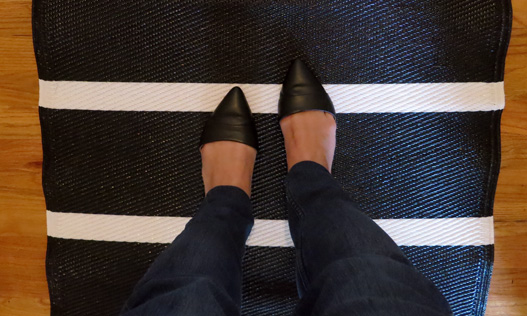 I've been wearing more flats since I'm trying to get 10,000 steps in each day. Wearing heels = me finding every excuse not to walk and roll around on my office chair instead. The only problem is that office appropriate flats usually don't work with my feet. I have wide feet and pretty ballet flats usually hurt like crazy. So I picked up these D'orsay flats a few weekends ago and have been wearing them ever since. My left heel got a small blister the first day I wore them, but other than that they've been really comfortable.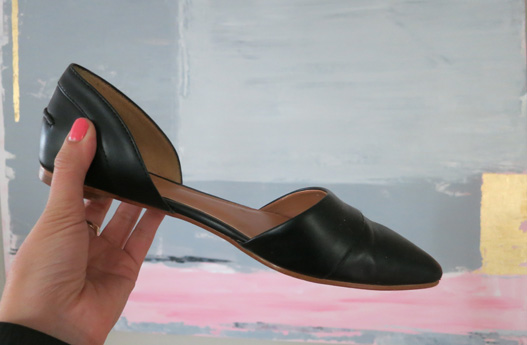 4. Topshop Ring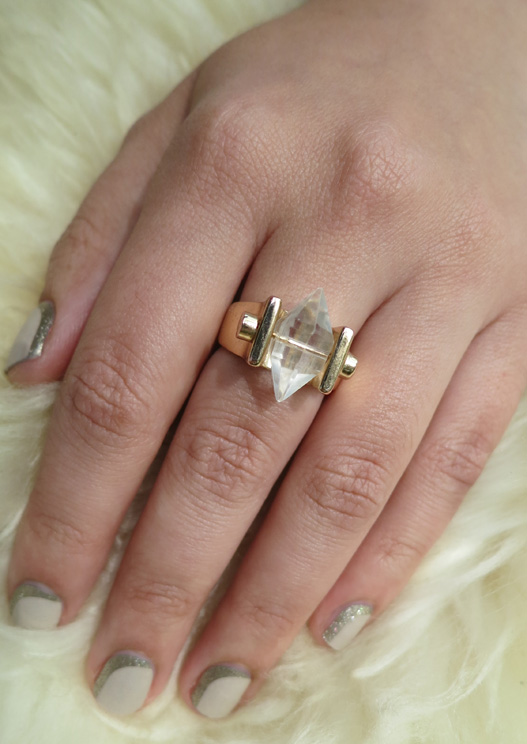 I picked this ring up at the Atlanta Topshop opening last month and wear it almost every day. It was only $18 and the best money I've spent all month. I can't find it online, but it might still be available in stores. I've received so many compliments on it because it's such a statement piece, but not your typical giant cocktail ring. Wouldn't it be cool if the glass was really a rough-cut diamond?! Actually, scratch that. If it was a real diamond, I wouldn't be able to afford it so never mind!
5. Kickstarter: #TruthBeauty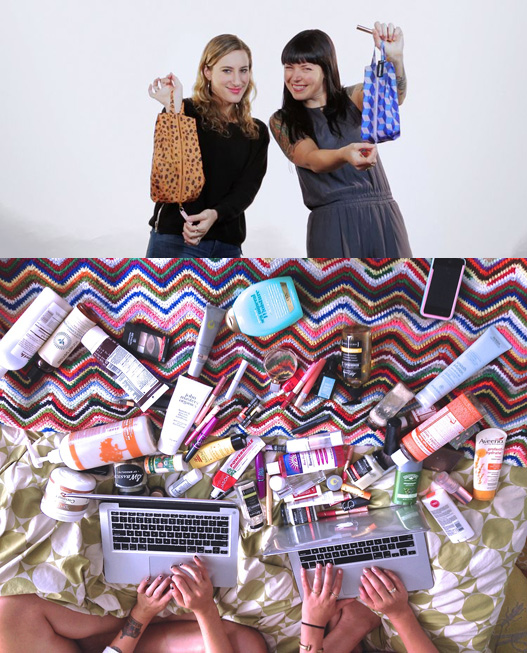 Alexis Krauss and Jessic Assaf are on a mission to make the safest skincare and makeup affordable to everyone. I love the concept because, as I mentioned in this post, I'm slowly trying to get rid of all harmful beauty products. But sometimes it gets so overwhelming trying to keep up with what's natural and what's really bad for you. Also the natural stuff that beauty magazines suggest are usually crazy expensive. I now read the Beauty Lies Truth blog religiously.
6. TV Shows: Unbreakable Kimmy Schmidt and Peaky Blinders
Both are streaming on Netflix and they couldn't be more different. I'm so glad I got you hooked on Unbreakable. Since I've already seen the whole season, I'll replay episodes as I blog and check emails. It's happy-making but also not completely superficial and Titus Andromeda is the best! Also, hashbrown no filter.
Peaky Blinders is dark in every way possible – storyline, sets, costumes, makeup – but I love it. The acting is great, the set design is more stylized that a typical period piece, and somehow the contemporary music totally works. I know you said you've seen a few episodes, so keep watching and let me know what you think!
Ta da! My next favorites post will be in June. You should do one too!
Skype this Saturday? I can't wait to hear about your Berlin trip!
xoxo, Cath