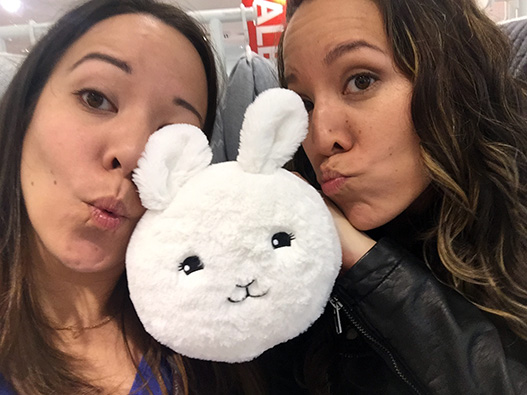 When Lar and I were little, our mom would dress us up the same. I mean, we were twin girls, what mom in her right mind wouldn't? Lar and I never minded. Growing up as a twin and dressing like else was normal. We didn't start dressing differently until we started picking out our own clothes at the mall – anyone remember Limited Too?!?!
Now that we're full blown adults and are hardly ever together (sob!) we love wearing the same thing – or at least similar things – when we're together. It just feels right! Of course we don't look super twin-like now that Lar's hair is legitimately curly and I can never come back from over plucking my eyebrows in the 90s – damn you, pink Tweezerman tweezers! But I still love looking similar – if not exactly alike.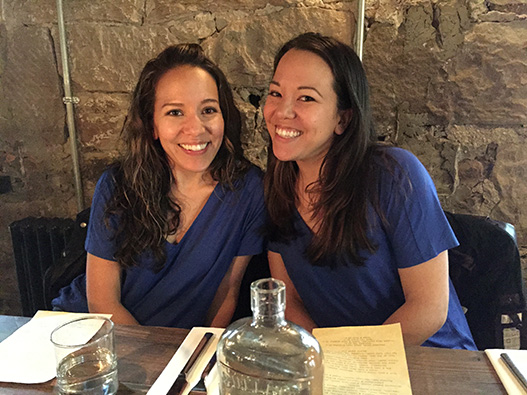 Where: The Devil's Advocate
Wearing: Old Navy tops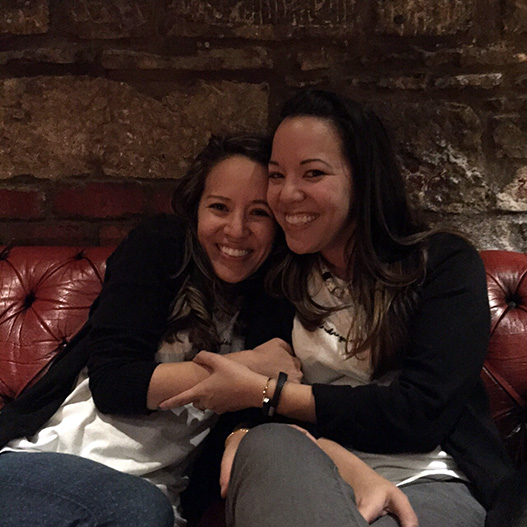 Where: The Hanging Bat
Wearing: H&M black cardigans, Truly Madly Deeply tanks from U.O.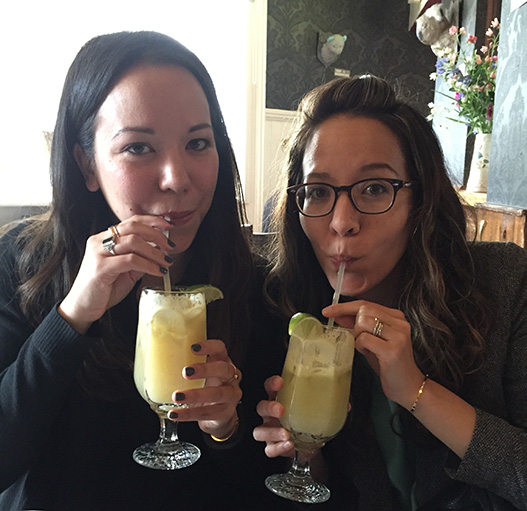 Where: Rose Leaf
Wearing: Not really wearing the same thing in this pic, but we are drinking the same thing – Coconut Crunch juice (so good!)
Lar is still holidaying in southern England (check out her IG pics here), but I'll get to see her again in a month. She'll be visiting Atlanta before moving onto Seattle in the fall. That means I get to see her twice in one season – that never happens!