I've always been intrigued by the concept of a capsule wardrobe but felt like I needed to purge my closet before I could focus my brain on a set wardrobe. It's been over six months since I KonMaried my closet and I've gotten comfortable with having a paired-down selection of clothes. Now I'm ready to figure out what I really have left to work with.
A few weeks ago I pulled out all of the spring items in my closet, photographed them, and then took stock of what I had. For the most part, it felt like a pretty complete spring wardrobe. The only glaring hole was the lack of work appropriate blouses. So in the middle of photographing my clothes, I purchased a few more workwear items and I feel pretty excited about the end result.
I'm not aiming for a specific number of items to create a capsule wardrobe. Right now I have 37 items in my closet and I don't see me needing to buy anything else in the near future. That might change once the weather gets too hot to even wear short sleeves and I'll address that in a future blog post when that time comes.
Here is my 37-item Spring Capsule Wardrobe:
Tops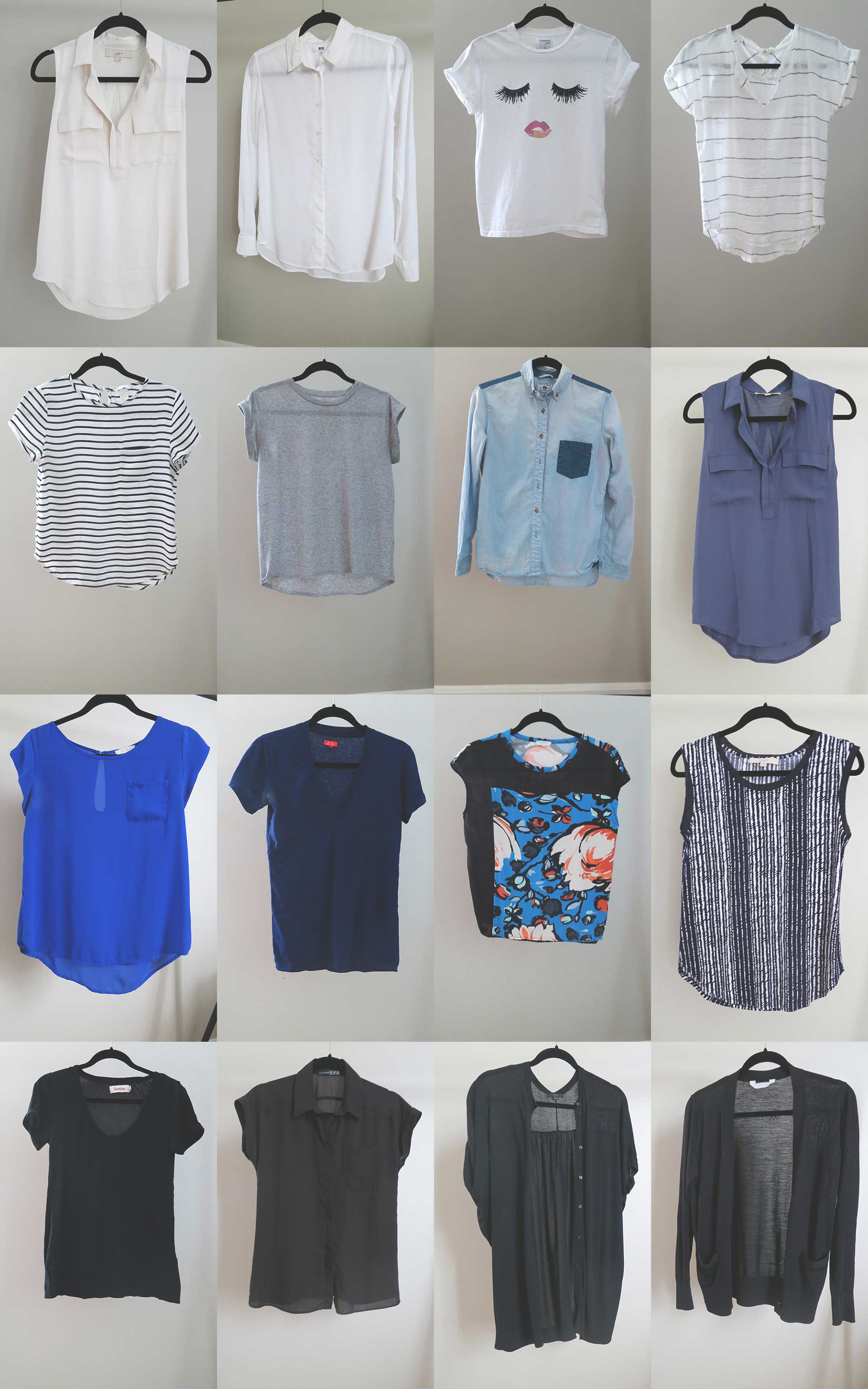 Loft pocket shell | Uniqlo oxford | Sincerely Jules t-shirt | Madewell top
H&M blouse | Primark t-shirt | Penfield oxford | Loft pocket shell
Marshalls blouse | Madewell v-neck | Anthropologie blouse | Loft sleeveless top
Secondhand black t-shirt | Primark short-sleeve oxford | Cos short-sleeve cardigan | Everlane cardigan
Bottoms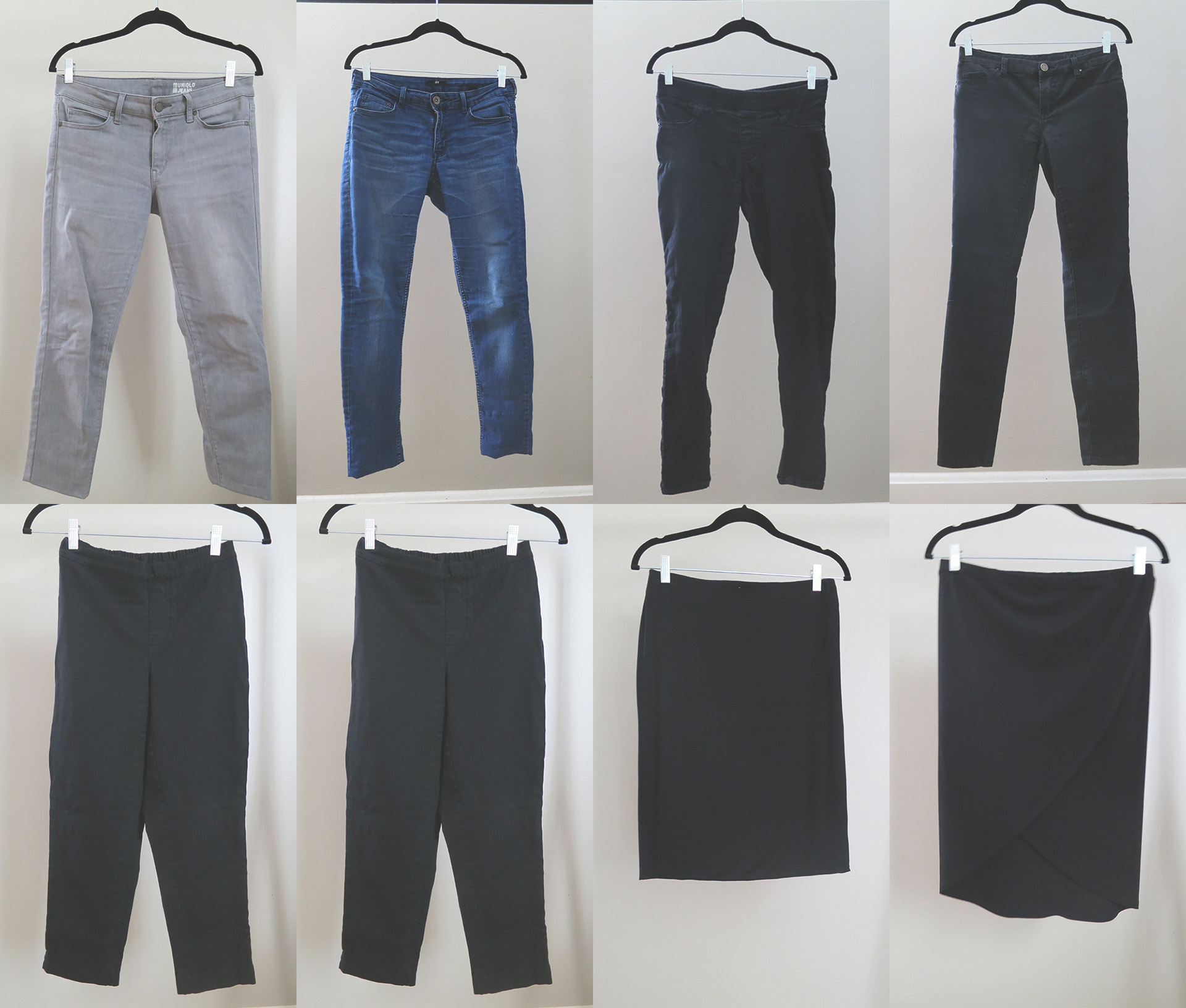 Uniqlo jeans | H&M jeans | Old Navy jeggings | Blank NYC jeans
Isaac Mizrahi pants x 2 | Loft skirt | Squash Blossom Boutique skirt
Outerwear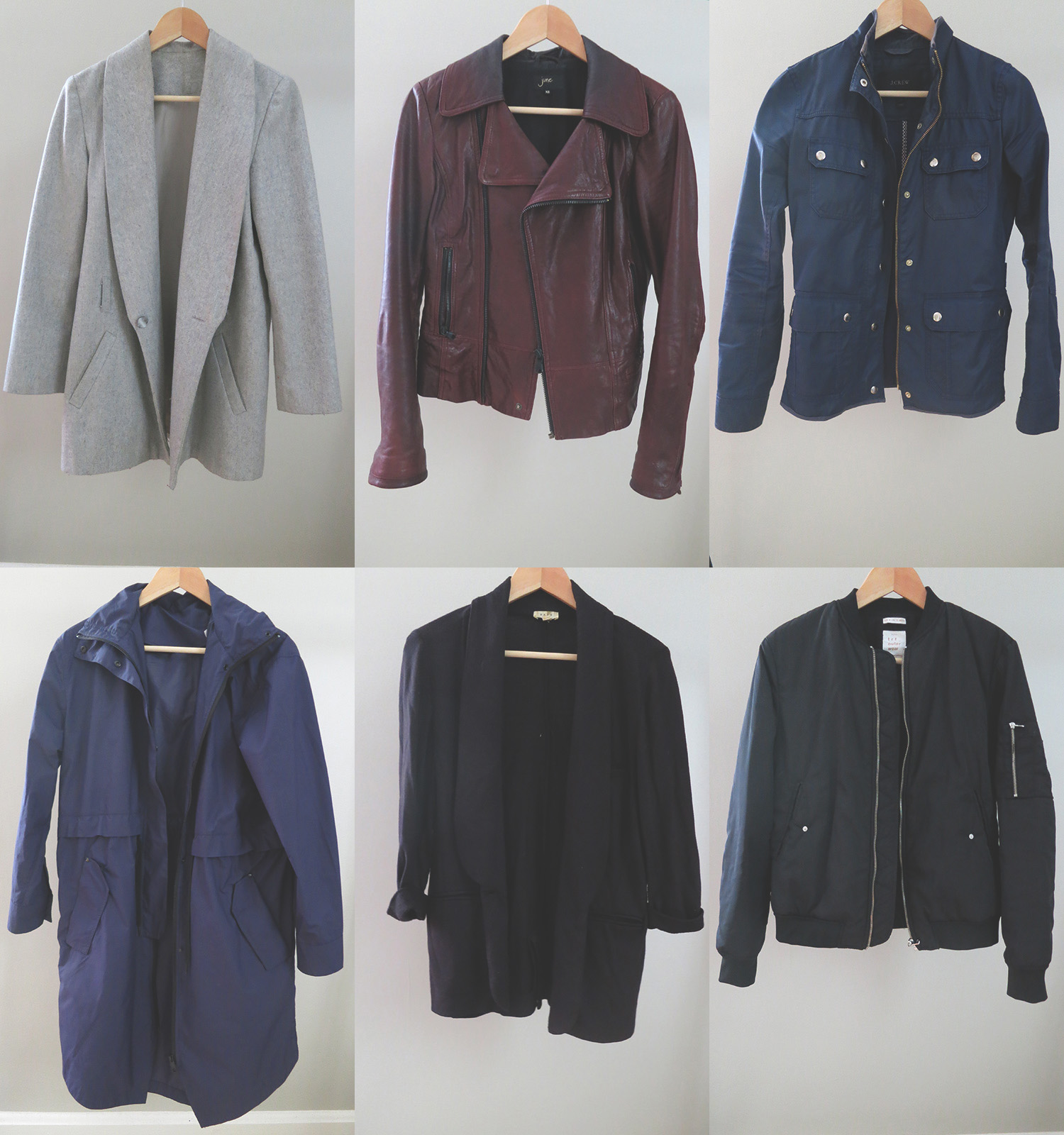 Etsy wool jacket | June leather jacket | J. Crew jackt
Everlane rain jacket | Joie blazer | Zara bomber jacket
Shoes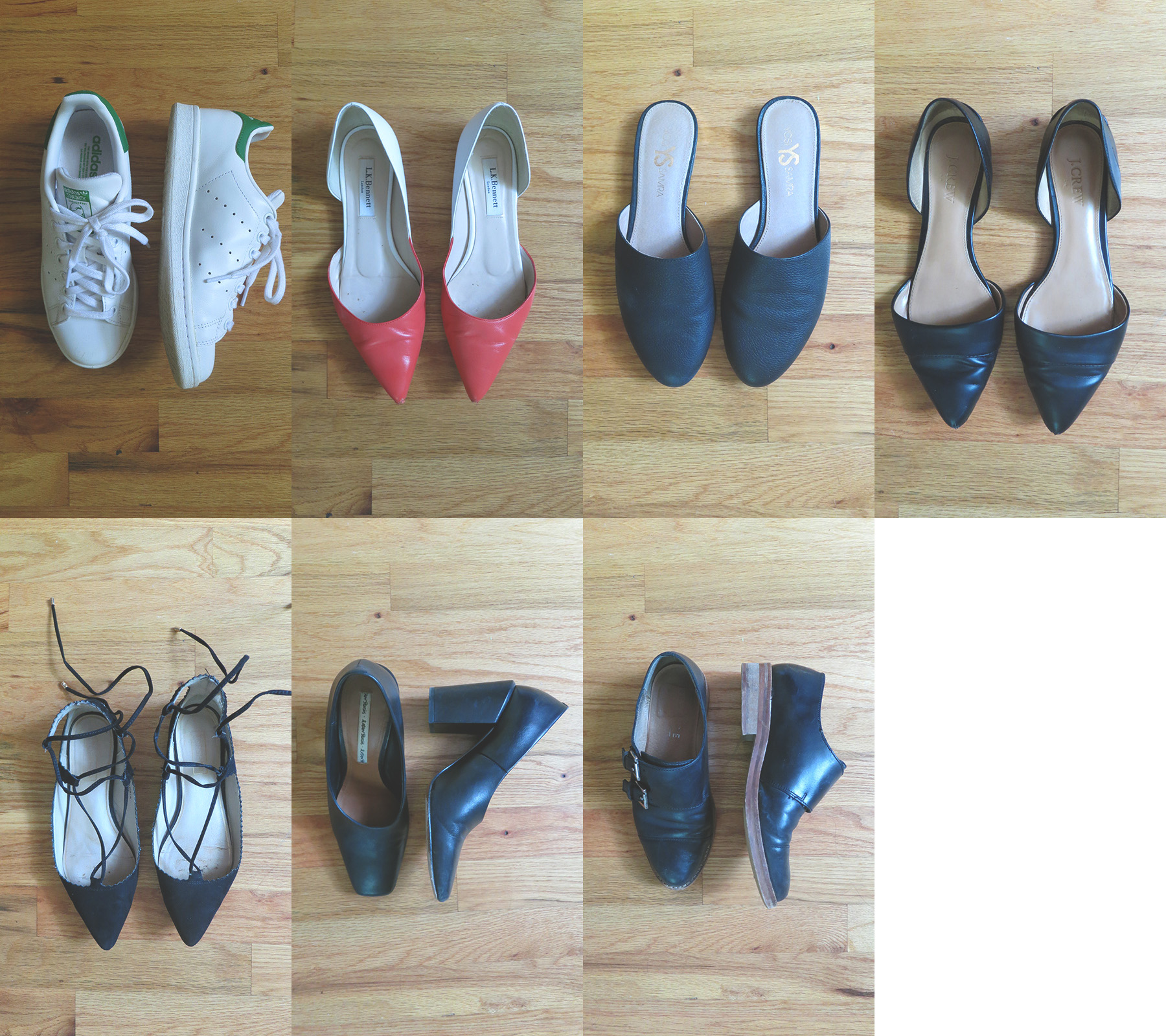 Adidas sneakers | L.K. Bennett flats | Yosi Samra slip-ons | J. Crew Factory flats
TopShop flats | And Other Stories pumps | Office oxfords
Some thoughts on my spring capsule wardrobe:
I took a page from the Unfancy blog and did not include active wear, lounge wear, underwear, socks, accessories. None of that stuff really changes for me season to season.
Most of my spring wardrobe consists of items that I wore throughout the fall and winter and I'm sure there will be a lot of overlap in the summer.
A lot of folks who create a capsule wardrobe store their nonseasonal items in boxes. I've kept all of my clothes in my closet per Marie Kondo's advice. You can see my full closet inventory here.
I've noticed that since minimalizing my wardrobe, some of the items look pretty worn after six months to a year. I usually hold off for as long as possible before giving them away, but this capsule wardrobe project really helped me objectively look at the condition of my clothes.
I'm not sure how long this spring wardrobe will last in its entirety. It's already starting to feel like summer in Atlanta and I might be breaking out my sandals well before June!