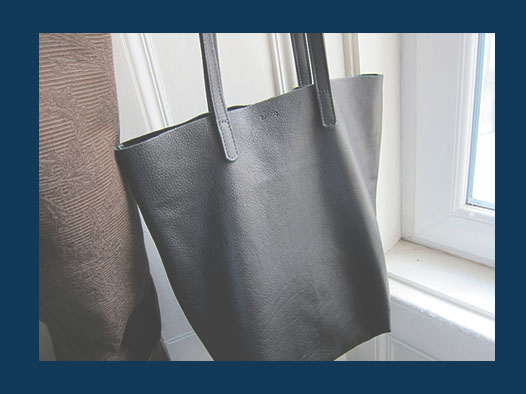 Dear Cath
You know how last fall I KonMari Method-ed our flat? Well, that Marie Kondo did not lie about her tidying magic. Our flat still stays tidy most of the time. It doesn't mean I don't have to put things away — there always seems to be mail sitting on the coffee table or a lone sock sqiuggling its way free of the laundry basket. But the difference is that now there is a place for it all to be put away. And it feels so satisfying! That leads me to this KonMari suggestion: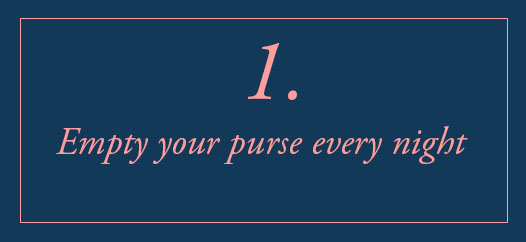 I was so resistant to this idea when I first read her book. I thought, "Marie, I'm with you on the getting rid of stuff and the tidying and the empathizing with your socks, but I draw the line at emptying out my purse every night!" My logic was that I need the same stuff in my purse almost every single day: wallet, lippie, tissues, phone, etc. That never changes so why should I just move that stuff around from one spot to another. That just sounded like one more thing I had to do every night after a long day at work.
But even with all my reasoning, I caved and listened to Marie because she was so right about everything else (my socks feel so happy now — I know it!). But I still felt a little grumpy about the whole thing. Come home, hang up coat, and unpack purse.
But the thing is, she was right. I didn't realise how much extra stuff I accumulated in my purse day-to-day. Even though I've always carried a big purse, I always told myself I knew what was in there. Lies, lies! There are those extra bobby pins hiding in the inner pocket and those crunched up receipts that provide a nice crinkly cushion to my wallet. And the worst culprit? That junior mint that snuck out of its box at the movies and got cozy with the bottom of my purse (and everything else within reach of its deliciously minty gooey centre — curses!).
Now that I empty my purse every night, I never forget things that I need that day (and have never had another junior mint episode). I thought the opposite would happen because I used to like to pack my bag at night so in the morning I wouldn't have to think about what goes in it. Turns out, thinking about it in the morning is better — I've never forgotten anything yet. How does this never-forgetting-magic work? Enter: the purse box: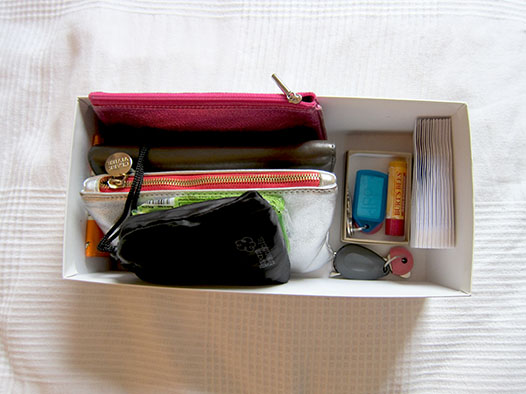 Because this is the KonMari method, you need a dedicated place to put all your purse items. Marie suggests having a shoe box in your chest-of-drawers or on a shelf. I keep mine next to my sock box in a drawer (yes, a sock box). This felt so weird when I first started doing it, but now I can't imagine not having a purse box. Here's what it looks like in said drawer (note tidy method sock-folding still intact after 5 months of beginning KonMari):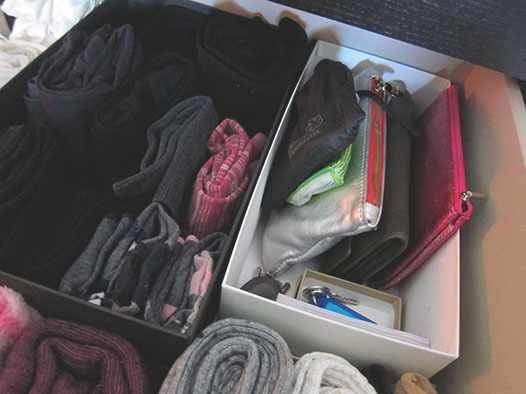 You'll notice that my purse items consist of smaller bags. Cath, I learned that from you! I put extra bits like eyedrops, lipstick, bobby pins and perfume. That makes it so much easier to take things out every night: keeping things together in smaller bags.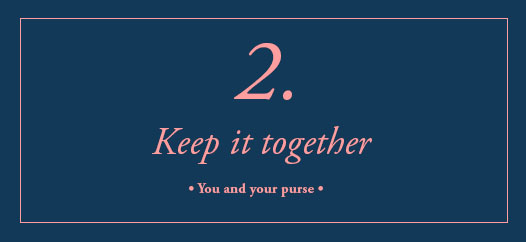 I've used the silver Claire Vivier pouch that you gave me for years — it's the perfect size.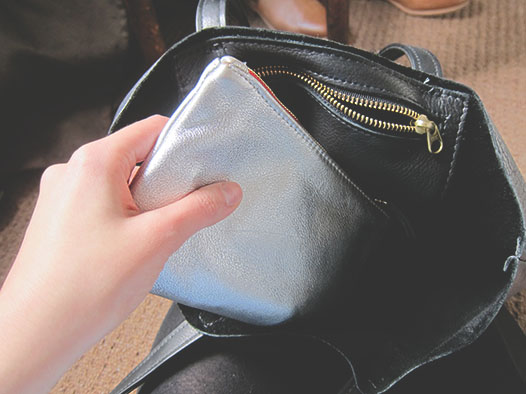 Oh and this is my new Baggu tote I got a few weeks ago. I love it! Made in the USA with leather sourced in Argentina, it's like buttah! It's the perfect size and I don't actually lose things at the bottom. The straps are the perfect length to swing on your arm without worrying about it catching on your elbow (that should have a name — the elbow swing test).
I know to some people all this tidying sounds extreme, but it has really helped me stay on top of my clutter in my house and in my purse. I feel less frantic living with less clutter. Overall, whenever I follow any of Marie Kondo's tips, even if they sound silly or extreme at first, I feel much calmer once they are in place and I've gotten used to the weirdness of them.
Love you more than Marie Kondo loves reused shoe boxes!
Lar