I am always down for a few days after Lar and I part ways. This week has been no different (Lar left on Sunday). To fight off the blues, I'm focusing on the positive and surrounding myself with things/thoughts that make me happy: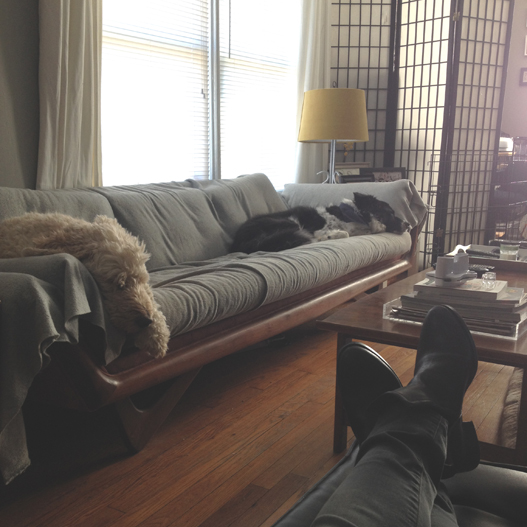 1. My dogs. They can be a pain in the arse and expensive, but I love Wheatie and Toby – even if it means I have to keep my couch covered 90% of the time.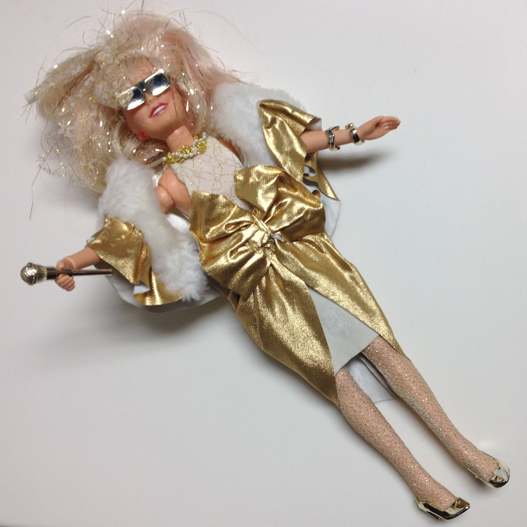 2. Jem Doll. Lar and I found our Jem dolls when we were going through boxes at our parents' house. Jem dolls were like a slightly bigger and flashier Barbie. Her earrings used to light up if you flipped a switch on her back. And look at those tights!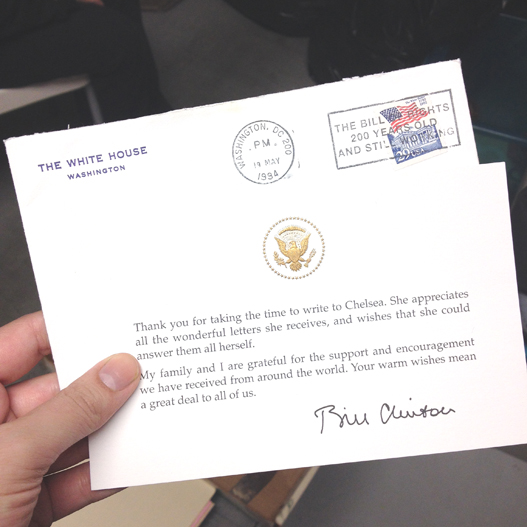 3. Letter from Bill Clinton. This was another find from the boxes in my parents' garage. Lar and I used to think we could be besties with Chelsea Clinton because she lived in D.C. and did ballet just like us. So we wrote her a letter and were a little disappointed when all we got in response was a typed note from her dad.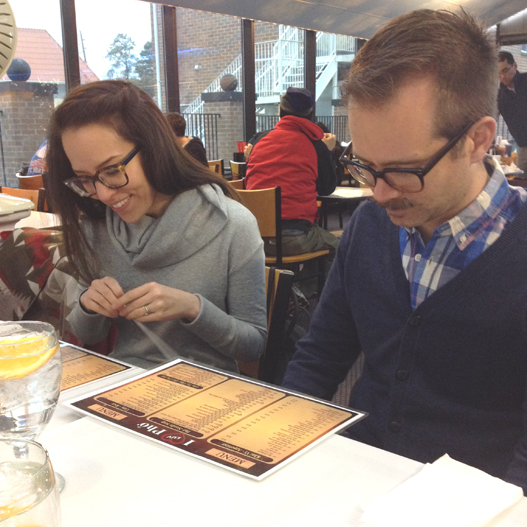 4. Lar and Matt. I love this photo of the two of them – especially their matching hipster Warby Parker glasses.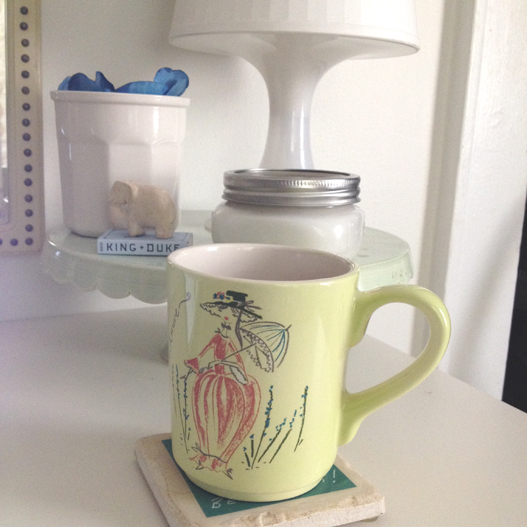 5. My desk/vanity. Earlier this month I cleaned off my vanity, threw away all of my old makeup, and made some more space so I could also use it as a desk. I feel a lot more calm sitting at it, sipping on tea, doing school work or blogging than I used to.
Writing this post already makes me feel better. Maybe I should start a gratitude journal. Have you ever kept one?
___________________
Dearest Lar,
I would be ten times more depressed if I wasn't going to see you next weekend. NEXT WEEKEND! After getting to visit you in Scotland for Thanksgiving, then having you in town for two weeks for Christmas, and now getting to visit you in Seattle this month, I'm so spoiled. I could get used to this!
I think I really could handle this long distance thing better if I got to see you twice month. That's not too much to ask for, is it?
I hope you're adjusting to west coast time. You'll probably get used to it right before you have to fly back to Scotland 😉 That's an 8 hour time difference!
Have fun this weekend in California. Takes lots of pics and bask in the sunshine for me!
Love, Cath