Happy Holidays, dear readers! I know most of you are probably already in vacation mode and not regularly checking blogs (or maybe you're in vacation mode at work and checking your favorite blogs more frequently), but I figured a short post right before Christmas couldn't hurt.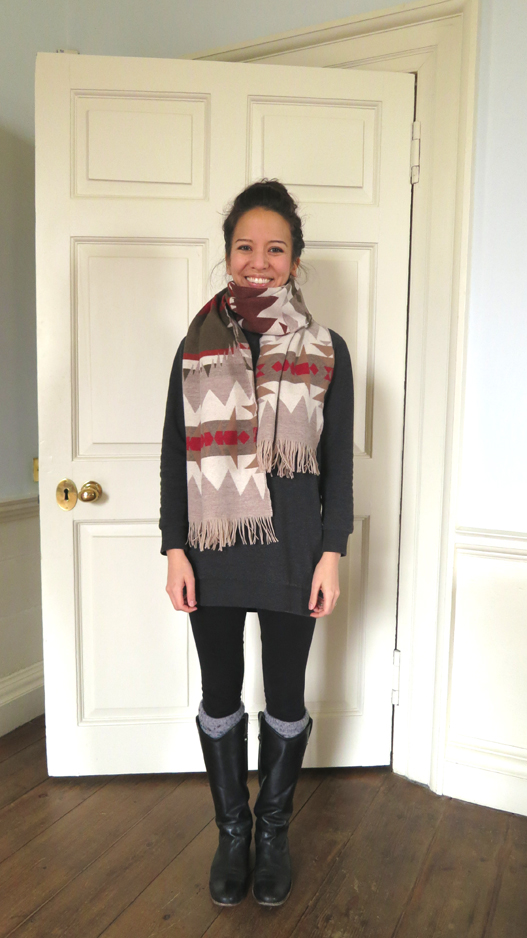 Pendleton scarf • Frye 'Melissa' boots • H&M sweater and leggings • legwarmers (similar here)
These photos of Lar are from our Scotland trip last month. I just love how she's mastered the winter layered look: long sweater tunics, leggings with leg warmers, and a warm scarf. I don't think I've fully mastered winter style yet, but I live in Atlanta so I don't really have to.
One thing that I have figured out is my favorite new bag: my Fjallraven backpack. I've talked about how much I love it so many times that Lar bought her own: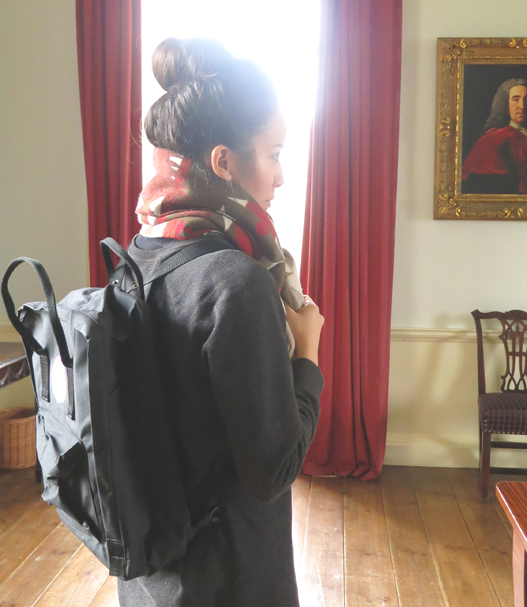 It's practical and stylish in a kind of Asian tourist/Swedish school kid kind of way. I almost always use it as my purse on the weekends and on trips. Do you have a favorite current bag?
I hope you all are having a relaxing week and bundling up in winter layers while spending time with your friends and family!
__________
Dear Lar,
Only two more days until we're in the same country again! December has flown by but it still feels like our stay in Auchinleck House last month was ages ago.
Part of me hates how warm it's been in Atlanta the past few days because it doesn't feel like Christmas, but I'm also hoping that it stays warm so you and Matt can thaw out a bit. You'll actually get to see some sun for a few weeks!
See you on Christmas day!
xoxo, Cath