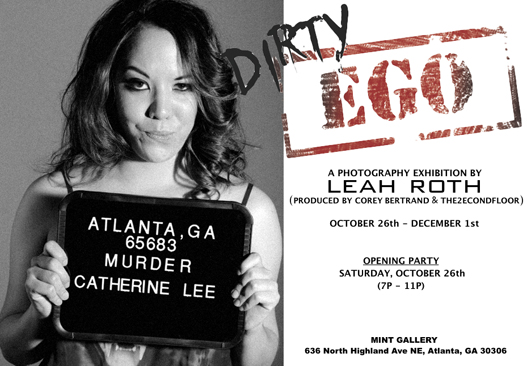 A few months ago Corey from The 2econd Floor reached out to me to see if I wanted to be in an exhibit called Dirty Ego. The photographs in the exhibit capture "good people doing bad things." My bad thing? Murder by poison! Muwahahahahaha
I spent a few hours one afternoon with Corey and photographer Leah Roth getting the perfect murder-by-poison photo.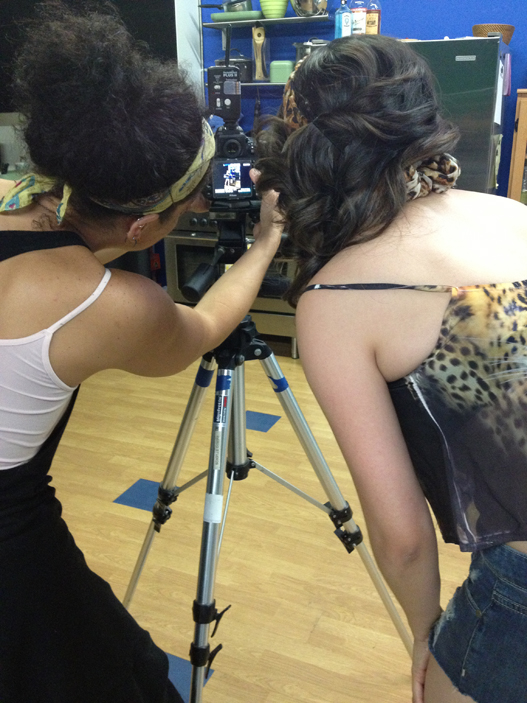 Corey and Leah were awesome to work with. I was so nervous because I felt so out of my comfort zone, but everyone was really sweet.
I felt silly in my outfit and kept trying to pull down the crop top the whole time! It's pretty far from my style, but it was actually really fun to wear for the shoot because it made it easier to act like someone I'm not (i.e. a murdering, trashy housewife). My outfit consisted of my own Paige Denim short shorts, a cropped tank Corey found at Pacific Sun, and my super high Simple Vera nude heels.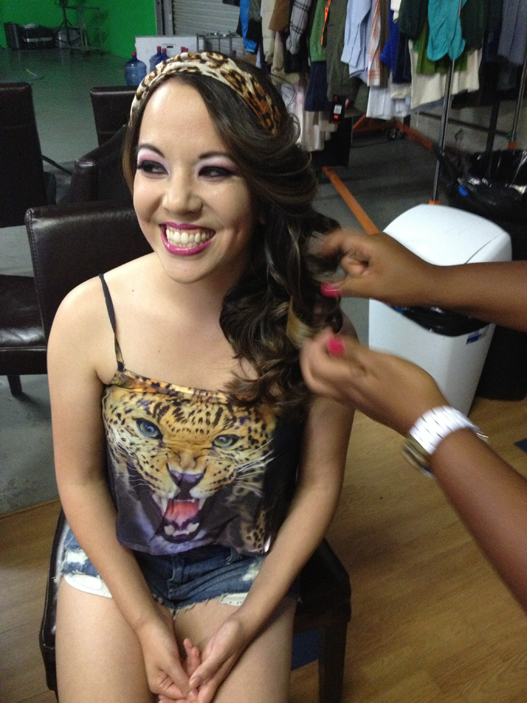 Beth Corbley of Bloome Bar did my over-the-top make-up and was so encouraging – she put me at ease immediately.
Troy and I went out to eat at The General Muir right after the photo shoot. I changed back into my regular clothes, but didn't remove my make-up. I got a few stares, but for the most part it was kind of fun wearing crazy make-up out in public. I'm usually too lazy to apply more than eyeliner and blush when I go out.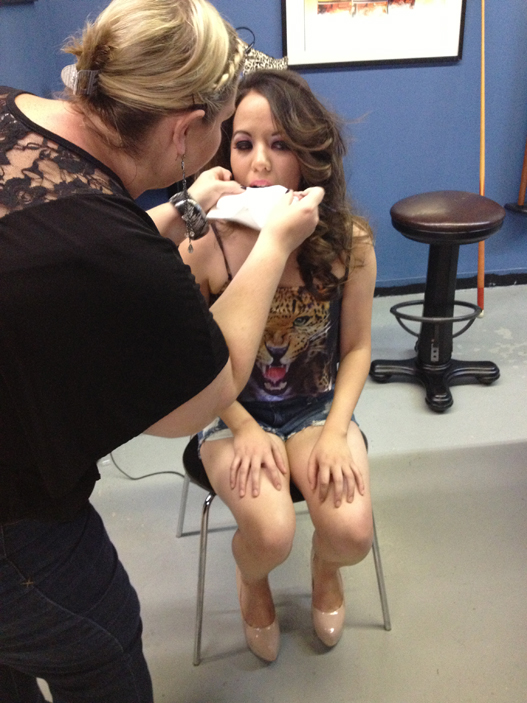 In addition to the photo that's going to be in the exhibit (which I haven't even seen yet!), we took some mugshot photos for the promo (see the first photo of this post). I was supposed to look like I didn't care that I got caught poisoning my husband, but I think I look drunk instead 😉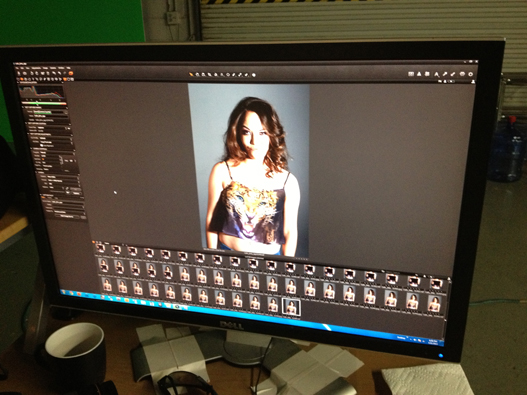 If you're in Atlanta on Oct. 26, stop by Mint Gallery for the opening party of the exhibit – Corey and Leah deserve tons of support for all of their hard work! I can't wait to see the final photos. Hopefully I'll see you there!
______________
Dear Lar,
What do you think of my outfit? Did you ever think your twin sis would be wearing a crop tank with a giant leopard face on it? Let me tell you, it took a lot of work trying to suck in my stomach for the whole photoshoot!
Do you want to fly into Atlanta for the opening of the exhibit? Please?! Well, a girl can dream. I suppose I can wait until you come home for the holidays. Even though I just saw you last month it feels like we haven't hung out in ages!
Miss you as always!
xoxo, Cath