It's true. I'm a fashion fraud. Actually, I should really say style fraud, but I like the alliteration better.
Pinterest has helped me come to this conclusion. Let me explain.
I like the outfits in the following three photos. All three are comfortable, work appropriate, not too boring, and are pulled together. But here's the problem, none of them represent how I see my style – at least not my ideal style.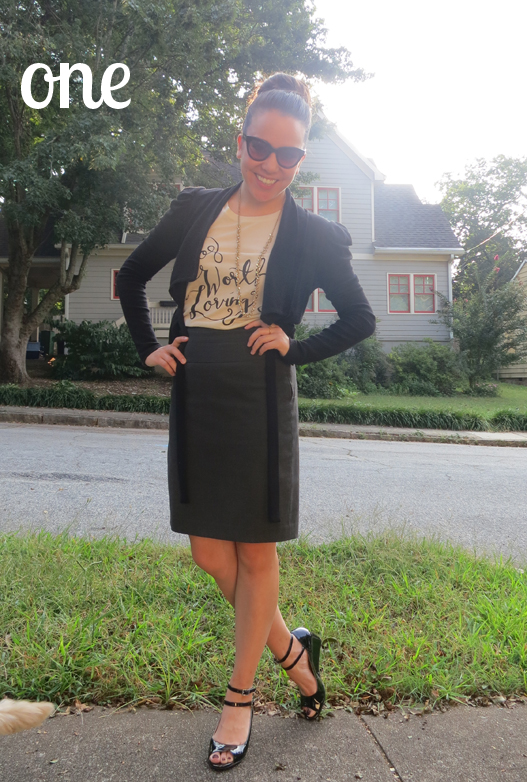 Marc by Marc Jacobs sunglasses • old cardigan from a local boutique • So Worth Loving tee (read more about it here)• Club Monaco necklace • Limited skirt • Sole Society shoes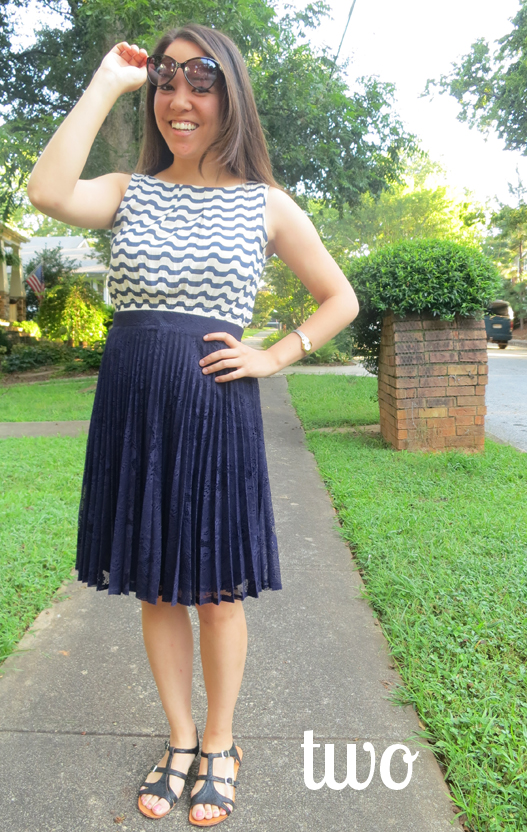 Fantas Eyes sunglasses • dress worn as a top from a stall in London • Asos lace skirt (now on sale in coral) • Dolce Vita sandals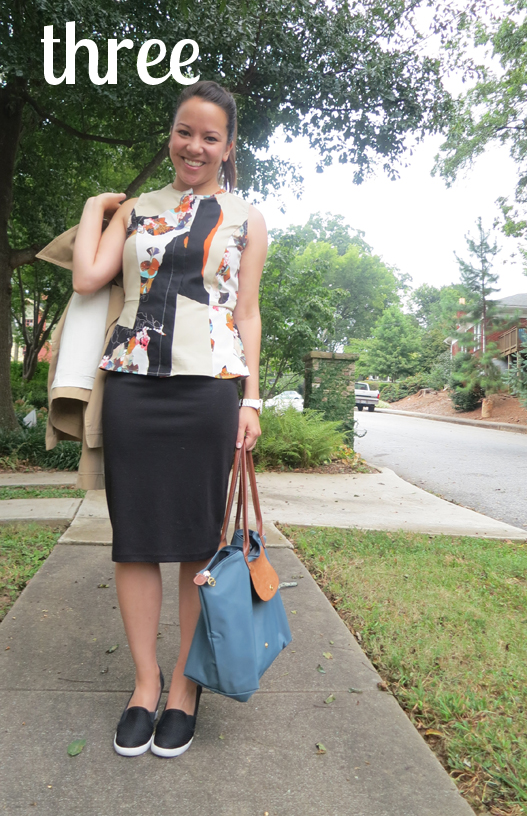 Phillip Lim for Target top • second hand Derek Lam jacket • Spotted Moth pencil skirt • BC Footwear wedges • Longchamp bag
What's my ideal style? If you take a look at my Style Inspiration Pinterest board, it looks something like this:
A lot of menswear inspired pieces, minimal patterns, lots of neutrals, structured pieces, tailored pants, and mostly black shoes. I have some of these items in my closet, but they're few and far between. Which leads me to ask, why do I end up buying items that don't reflect the style I want?
After some thought, I've come up with a couple of reasons:
1. Impulse purchases – I find that I've done more of this with so many designer collabs and seemingly never-ending online sales.
2. Lack of focus – A lot of times when I'm out shopping I have a vague idea of what I need (another pencil skirt, a blouse for work), but nothing specific.
3. Laziness – I tend to wear the same outfits over and over again because when I get up in the morning I don't have the creative energy to think of something different. Also, menswear inspired pieces like oxford shirts and tailored trousers usually require some sort of ironing or planned out trips to the dry cleaner.
In a perfect world, I would give away almost all of my clothes a buy everything on my Keep Fall 2013 Shopping List.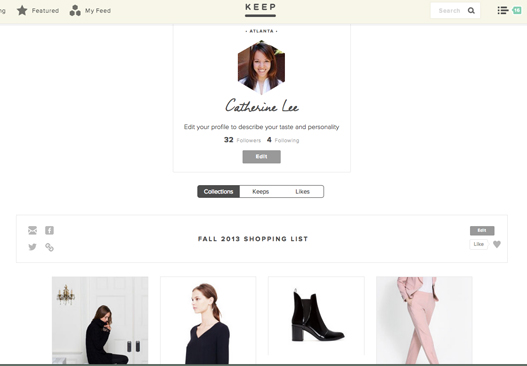 But in reality I have very little money budgeted for clothes. So, here's my plan:
1. No more impulse purchases. Duh. I'm going to unsubscribe to all those shop e-newsletters so I won't get tempted to buy items randomly online.
2. I have a list of specific items I need (well, want) on my phone's notepad. So next time I just happen to find myself shopping, I can stick to what I really need/want. I got this idea from Hilary Rushford.
3. I'm going to stop being lazy! Just kidding. That's impractical – sitting on the couch watching TV is just too enjoyable. But I've started using Dryel and it's made my life much easier – and more affordable.
4. Using Keep.com has been really helpful because it notifies me if any of my items I've posted go on sale.
5. Be more deliberate about how I spend my money – this applies to clothes and everything else. I go through periods where I'm really good at sticking to a monthly budget and then there are those other times – like when I travel – that my budget just goes out the window.
I'll keep you posted on how well I stick to my plan. Hopefully you'll see some evidence of change in upcoming blog posts.
What about you? Am I the only who has this problem of real style versus ideal style? I feel a little ashamed that I'm a style blogger and am now just realizing my vision doesn't match my reality. Leave a comment, I can't wait to read your thoughts!
_____________________
Dearest Lar,
You've been much better at buying clothing items that you need and walking the talk of ethical fashion. I know some of that has to do with your limited closet space, but I still find it so admirable. Also, you're able to save up for things like a pair of Ferragamos where I'd be pushing it to save up for a pair of Payless boots 😉
I feel like I had a better weekend than usual because I was able to Skype with you twice!
Love you so!
xoxo, Cath