I first heard about So Worth Loving about a week ago on Cool Atlanta's Instagram. SWL is a lifestyle + t-shirt + screen printing + band + blog + ball of positivity all rolled into one company. Read more about the concept here.
Yesterday, SWL hosted a pop-up in Plywood People's Reynoldstown (east Atlanta) offices.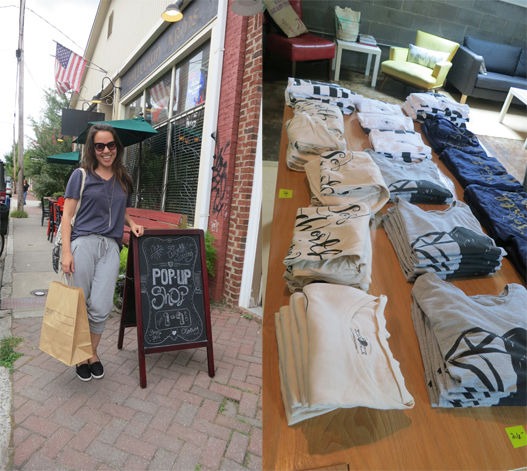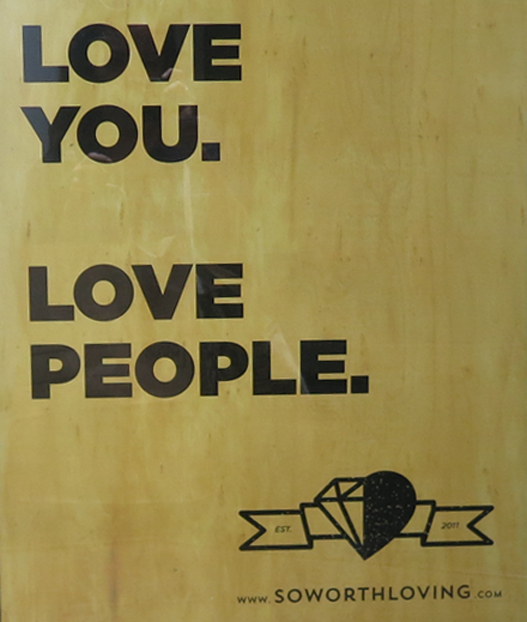 I dragged my friend, Ellen, along with me. We perused the shirt collection, nibbled on some whoopie pies and pink lemonade, and got to meet the founders (Eryn and Jared) and their incredibly cute puppy (Sprocket).
I ended up getting the Ribbons and Curls tee, which I'm sure will end up in an outfit post soon.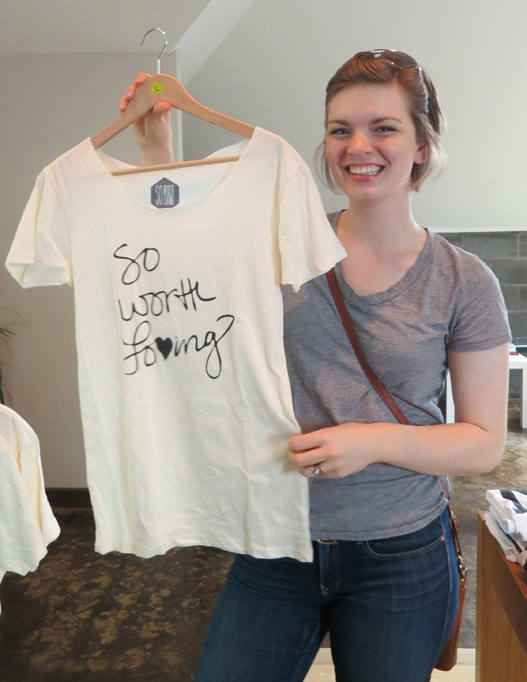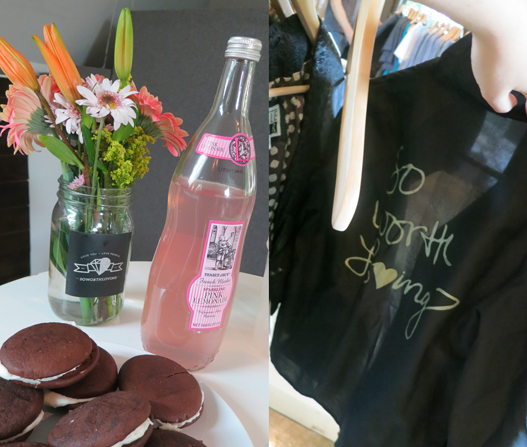 It was such a lovely end to my day that started with my early morning hunt at Target through the Phillip Lim collection (IG evidence here and here). As soon as I got home from my Target trip, I changed into my Phillip Lim sweatpants and I wore them all day.
I know dressed-up sweatpants aren't for everyone, but I could get used to wearing these every weekend. Elastic waistband? Check! Deep, zippered pockets? Check! An excuse to wear sweatpants out of the house? Check! (P.S., Lar was way ahead of this trend. I'm about 4 years behind. Remember this post?!)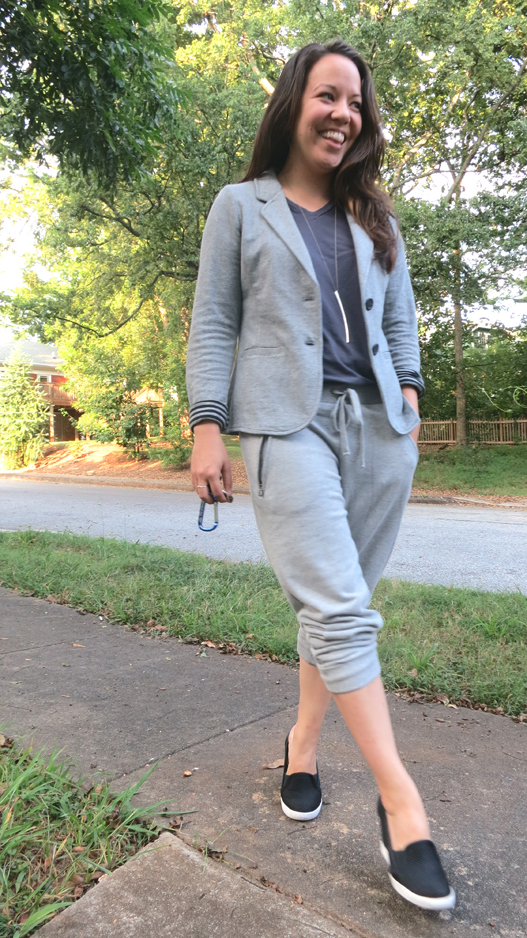 Target Merona blazer
• Alternative Apparel tee • necklace from Sq/Ft Boutique in Decatur •
Cuyler Hovey-King
ring • 
3.1 Phillip Lim for Target French Terry Sweatpant
•
BC Footware wedge sneakers
If you don't live in the Atlanta area,
So Worth Loving
might be coming your way. They've started a
Kickstarter Campaign
to raise money for a tour and there's still a few more days to donate. I also encourage you to follow their
blog
for weekly inspiration.
Best of luck to Eryn, Jared, Sprocket and their team!
_______________
Dearest Lar,
Sounds like we both had good Sundays – at least as good as any Sunday can be without each other's company!
Fyul Cafe
looks heavenly! Promise me that you'll take me there when I come to visit next. I'll consume enough clotted cream for the both of us.
Love you so much!
xoxo, Cath