Happy Wednesday, lovelies! Last week Sole Society sent me a bunch of accessories to play dress up with and Troy was sweet enough to let me drag him around town to take these photos. Cheers to the guy riding his bike who screamed out "Photo shoot!!!" when we were taking this photo: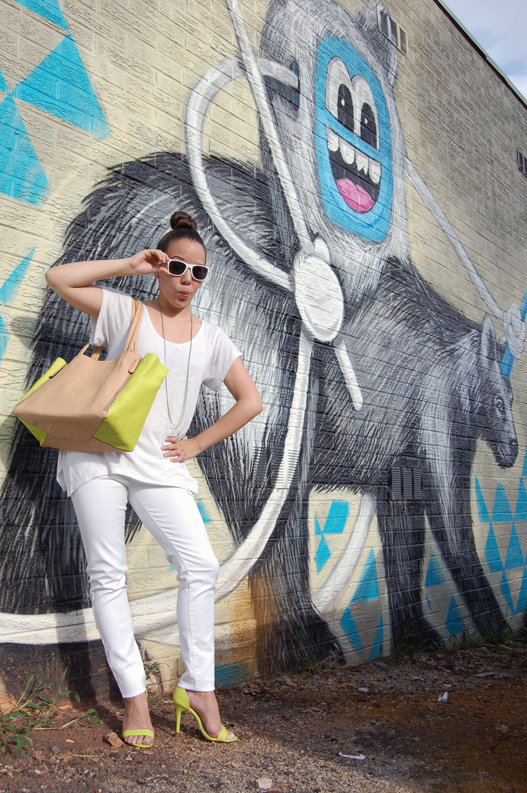 Dalia colorblock tote c/o Sole Society • freebie faux Ray Bans sunglasses • Accessorize necklace • Target t-shirt • Jeans c/o Celeb Pink Jeans • Prabal Gurung for Target heels
Neon is my new favorite color this season. I know it can conjure up scary 1980s flashbacks, but mixed with neutrals (like white on white), it works.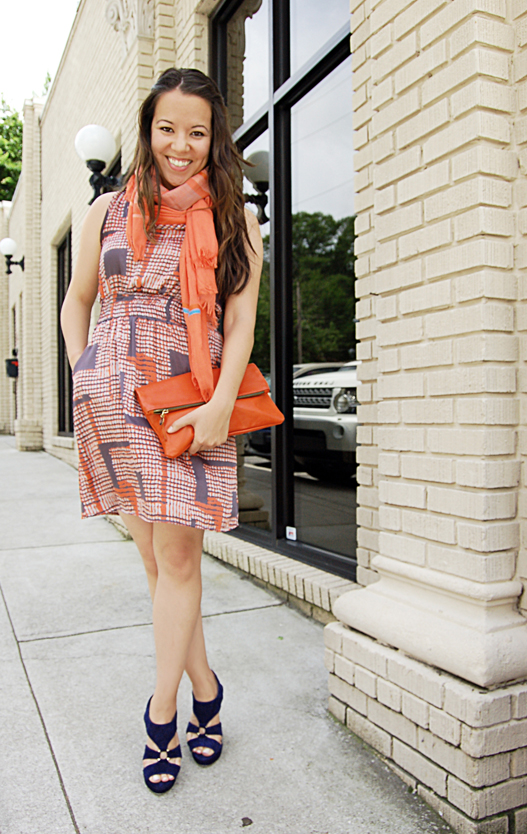 Stripe scarf c/o Sole Society • Evelyn heels c/o Sole Society • Lulu's dress • Claire Vivier clutch
It was actually almost, kind of coolish enough to wear a summer scarf this past weekend – at least while it was raining. Once it gets a little cooler I'll pair this orange scarf with my jean jacket.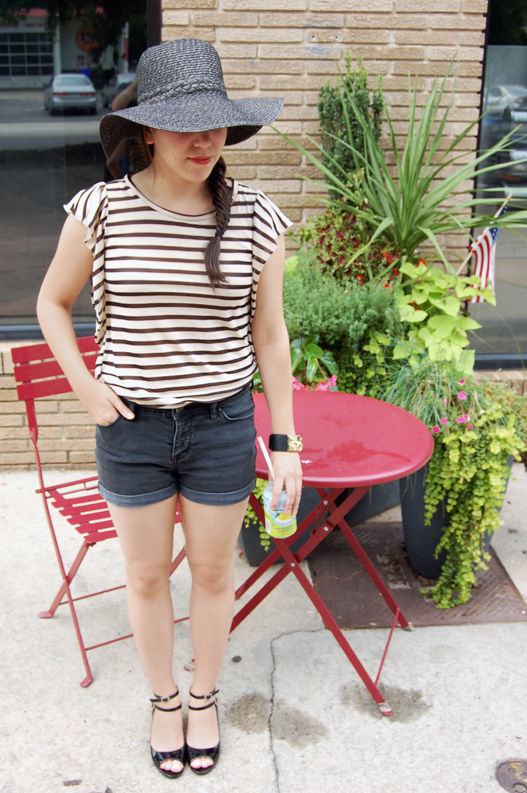 Marled Straw Floppy Hat c/o Sole Society • Leather Pyramid Stud Bracelet c/o Sole Society • Selina wedges c/o Sole Society • top from Squash Blossom Boutique • Urban Outfitters denim shorts
Something about these wedges seem so French to me so I paired them with my best black and white stripe summer outfit. They would also look really cute with a flouncy, red dress – something that my closet is sadly lacking. At least now I have a floppy straw hat. That's been on my summer wish list for a while. I'd love to bring it to Italy, but I just have to figure out how to fit it in my suitcase!
*This is a sponsored post. All thoughts and views expressed are my own.