. . . in my closet, that is. I suppose the jean jacket never really went out of style. I just went without one for a while.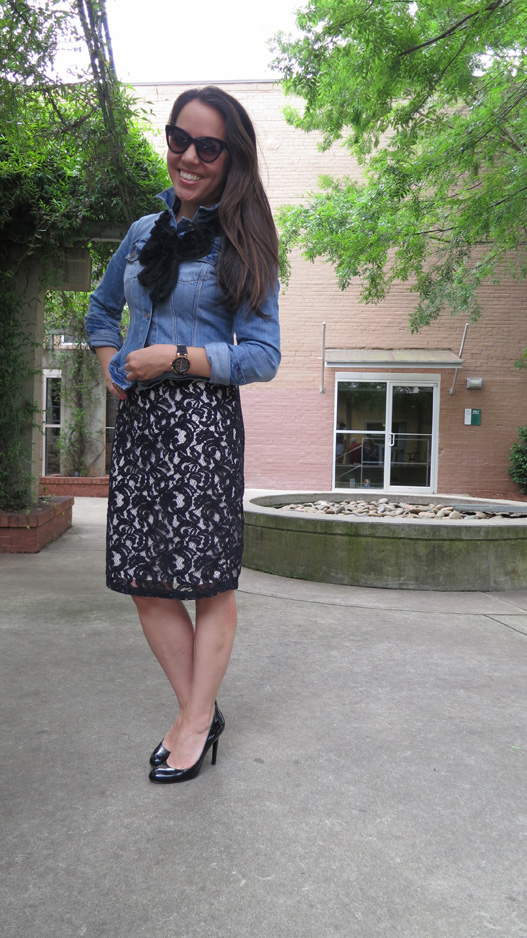 Paige Denim Jacket | Bib necklace from a shop in Las Vegas | Club Monaco skirt | Anne Klein pumps from TJ Maxx | Michele watch | American Apparel shirt
In college I would borrow Lar's J.Crew denim jacket all the time and during sophomore year my uniform consisted of a Marc by Marc Jacobs knock-off denim jacket and knee-length skirts. In the passing years I've, um, "out-grown" Lar's jacket and the knock-off was only trendy for about three seasons.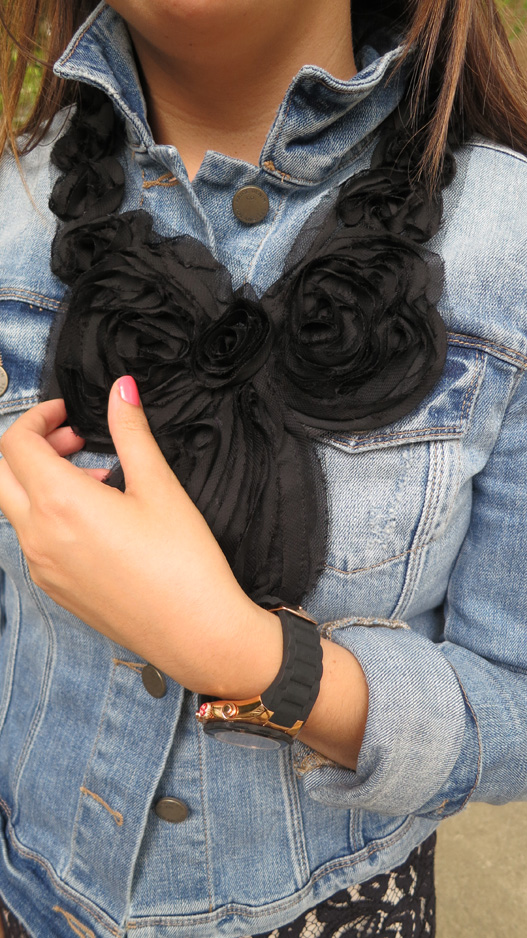 I've been looking for the perfect denim jacket ever since. Then, as luck would have it, this lovely Paige Denim number was one of the items in Southern Blog Society brunch gift bag. It fits perfectly and has a bit of stretch of to it.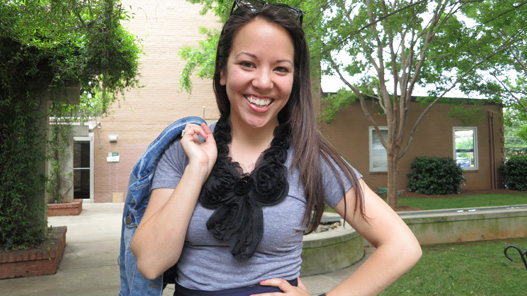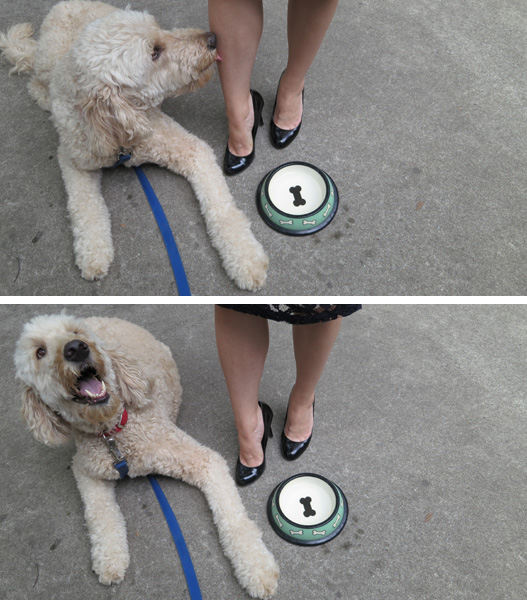 Apart from my new jacket, the rest of the outfit is old. I'm trying to shop the back of my closet more because I'll be seeing Lar in Italy in two months – which means I have to save like there's no tomorrow.
Want to see some other outfits with the same denim jacket? Check out how some of the other stylish bloggers from the brunch are wearing the same jacket:
Baby Shopaholic • Glitter & Gingham • Here & Now • Julie Leah • Let It Be Beautiful • Lou What Wear • Pearls & Twirls • The Fashion Lush • My Style Vita
Over the next few weeks, all of us SBS brunch bloggers will be blogging about the same items so stay tuned for next week's installment!
__________
Dearest Lar,
Do you remember your J.Crew denim jacket and my Marc by Marc knock-off? I loved that jacket so much that I still have it even though I don't wear it anymore.
I suppose a denim jacket wouldn't be much good in Scotland – not even layered under a water-proof parka. Has it been rainy all week in Edinburgh? I hope the sun comes out over the weekend so you and Matt can go hill walking again.
Love, Cath