Atlanta weather has been the pits as of late. Usually this time of year it's just miserably hot. For the past two weeks it's been miserably hot, rainy, and incredibly muggy. Bad hair days don't even begin to describe it.
Sundresses are the only bearable options these days. I got this dress from the Southern Blog Society brunch last month and love it. It's super lightweight and girly without being frilly.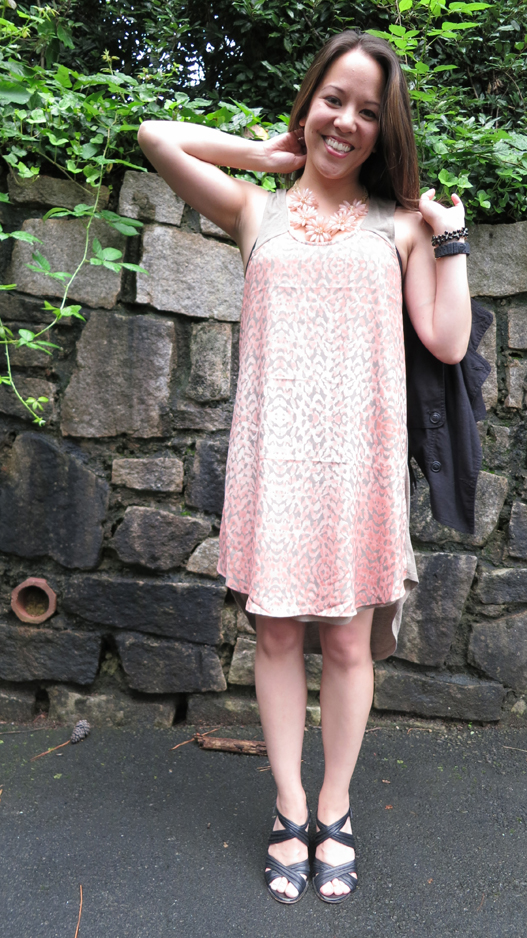 Necklace c/o Sole Society • dress c/o Gentle Fawn • U.O. jacket (ancient) • heels (also ancient) • Forever 21 bracelet • Michele watch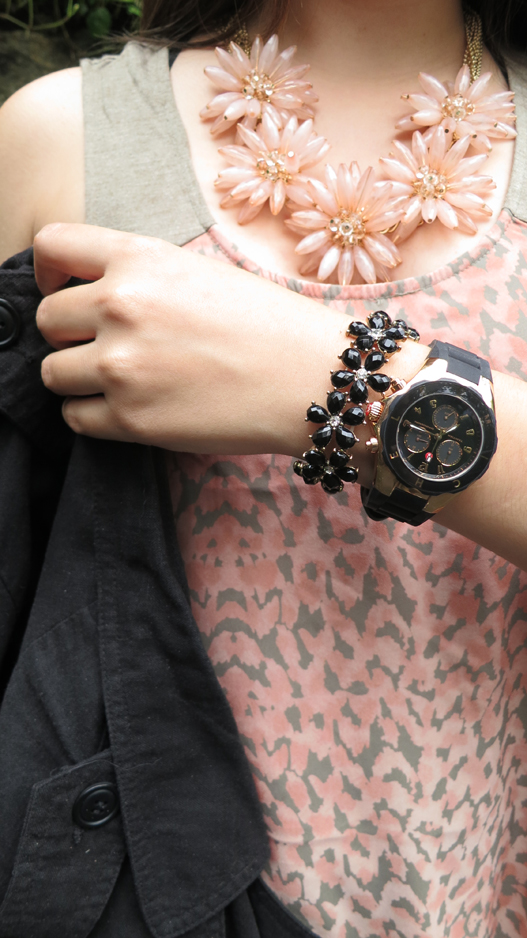 I love these weekly post where I get to see how my fellow Southern Blog Society bloggers styled similar items. Take a look at how Katie, Jessica and Shelby accessorized their Gentle Fawn dresses:
Katie of Pearls & Twirls | Jessica of Here & Now | Shelby of Glitter and Gingham
____________
Dearest Lar,
For the first time since you've moved to Scotland, I can honestly say you've had better weather in Edinburgh for the past week than I've had in Atlanta. I still can't believe how sunny it's been there. I hope you've had a couple of chances to wiggle your toes in the grass. I've looked up the average temps for Rome in August – in the 70s! I don't care if it rains the whole time we're there. It'll be cooler than Atlanta at least.
See you on Skype later today!
xoxo, Cath