Last weekend was a magical one. Jessica and Cathy, the founders of Southern Blog Society, hosted a wonderful brunch for 15 members at Cooks Hall in Atlanta. Well planned doesn't even begin to describe it. These ladies thought of everything: a fashion blogger photographer (the talented Beka), personalized menus, and the most amazing gift bag known to (wo)man.
I wore an Opening Ceremony dress from Rent the Runway. It was perfect for brunch because I could loosen the tied waistband – not that I needed to, ahem.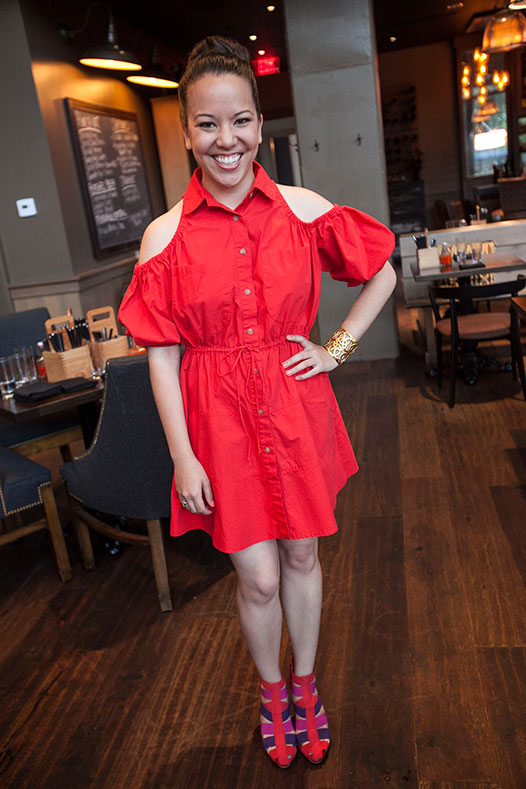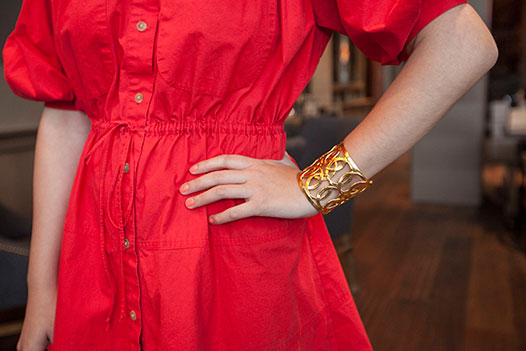 Opening Ceremony dress • Kenneth Jay Lane cuff • Payless shoes (a designer collab from years ago – originally Lar's shoes)
The absolutely best part about the whole weekend was getting to see old friends and meet so many new blogging friends. It's always a bit surreal when you finally get to meet someone in person that you feel like you already know because you've been reading her blog for months. I've included a complete list of the attendees and links to their blogs so you can check them all out.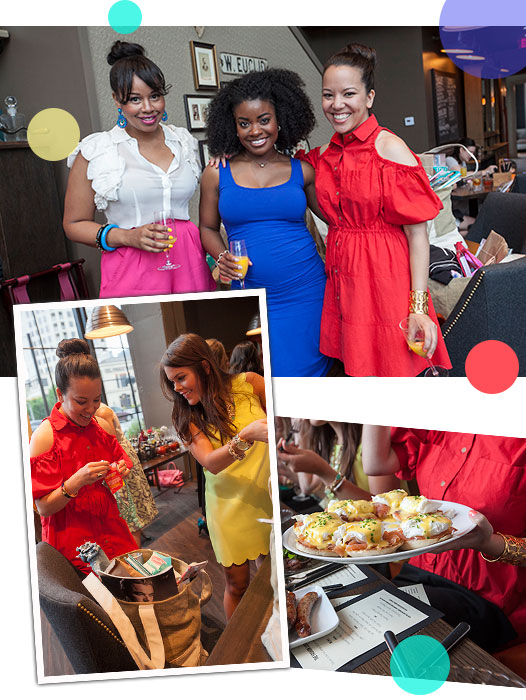 Those flower crowns in the photo below? They're from the super creative and talented Allison Rhee of Flower Crown Society. I loved my flower crown so much that I attended Allison's event at Free People this past weekend where I got to make my own fresh flower crown – see?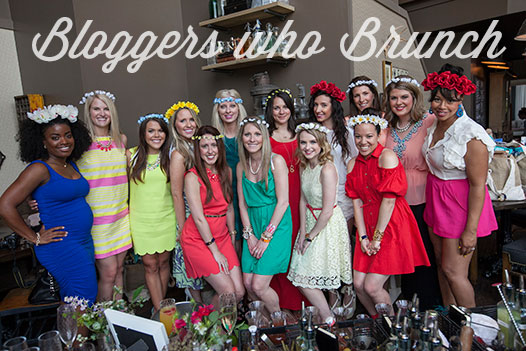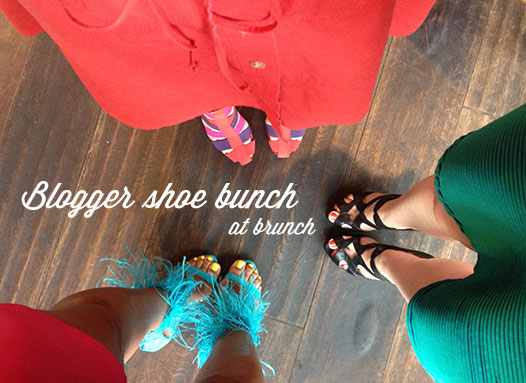 A big thank you to Rebekah Carson Photographer for most of these photos!
Southern Blog Society Brunch Bloggers: My Style Vita • Poor Little It Girl • The Serena Saga • Julie Leah • Lou What Wear • Glitter & Gingham • The Fashion Lush • Let It Be Beautiful • Here & Now • Pearls & Twirls • Secretive Style • Waiting On Martha • Baby Shopaholic
______________
Dearest Lar,
I'm not going to go on about how much I wish you could have been at the brunch – but I really wish you could have been there! You would have loved meeting everyone.
I can't believe that these past two weekends have been so busy. I feel like I haven't Skyped you in forever! Do you have time to Skype during the week? I desperately need some quality sister time.
Hope you're having a good week.
Love, Cath