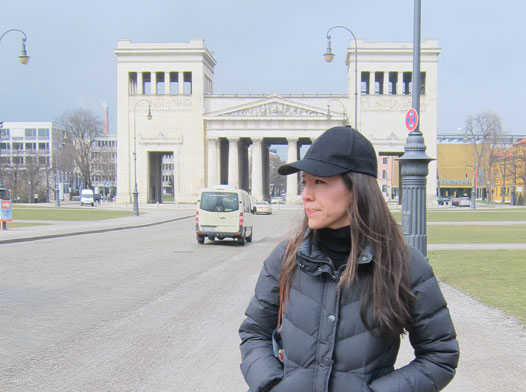 There are some girls who can rock the sporty look, but I've never been one of them. Most likely because I'm afraid of spherical objects hurtling toward me (George-Michael Bluth back-turn anyone? That's how I respond to a game of catch). So I've always shunned hats that relate to athletics and kinda associated them with suburban dads-wear — not usually a look I go for either.
And then Acne put their models in unbranded black caps a few seasons ago and this season J.Crew topped off their embroidered work-wear with one. So back in the summer I bought a cheapie version and pulled it out for the first time while I was traipsing around propaganda architecture in Munich.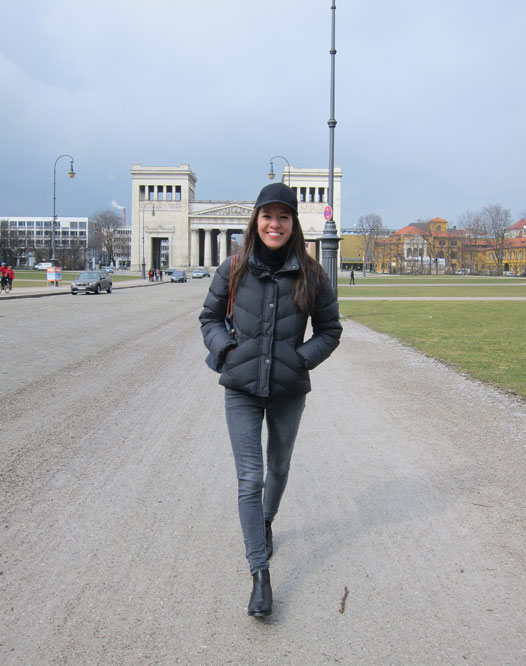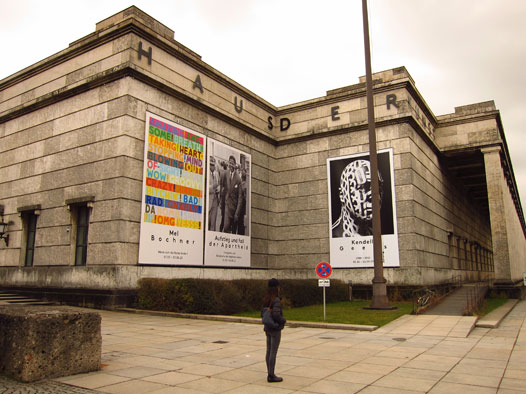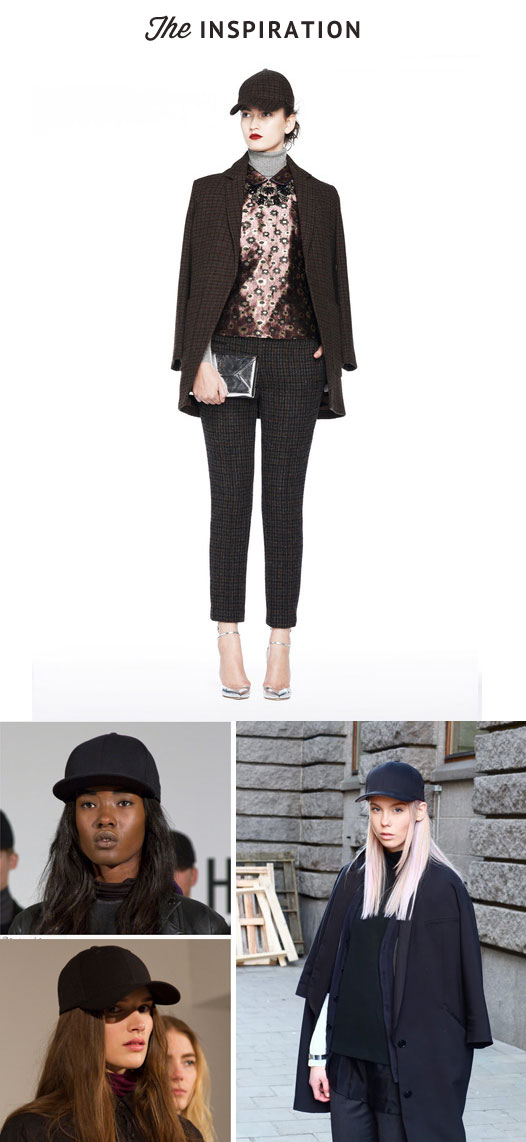 What do you guys think? Baseball cap fans or no? I haven't worked up the gumption to wear mine indoors yet (I kind of feel silly and like I have blinders on) or at work, but it's handy outdoors with our rainy/snowy Scottish spring.
——–
Dear Cath,
Remember we bought those together? Have you worn yours yet? We should do a twin take and I promise to wear something more interesting than my puffer coat and Cos boots! We should do it soon because, blink, and you will be in the middle of too-hot-for-hats Atlanta spring/summer. I don't even remember what that feels like any more: thick, humid, pea-soup air. Maybe you need a nice cool break in Edinburgh, huh? I promise cool weather in the middle of July!
xoxoxox,
Lar
p.s. Remember how we used to make fun of the guys in high school who wore perfectly molded baseball caps? I eat my words, 17-year old self!