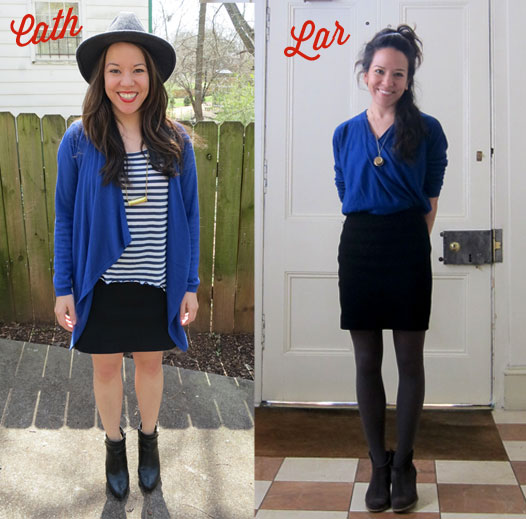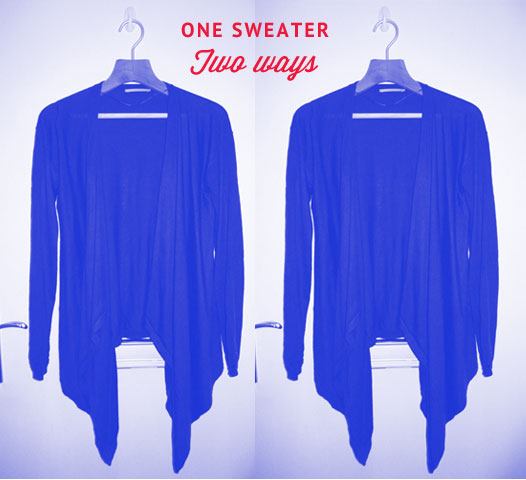 Cath and I very rarely dressed alike when we both lived in Atlanta together. But wearing the same thing now that we are 4391 miles apart (who's counting?) makes me feel at least a smidge closer to Cath. Twin power . dressing!
We didn't plan a whole outfit together — just one item. In this case it was a blue Uniqulo sweater from a few years ago. Cath accessorized with red lippie, a dashing hat and stripes. I swaddled my torso in the sweater and tucked it in a skirt to create a faux wrap-dress. The outfits look completely different even though the essentials are similar: black skirt, booties, and a long gold necklace. What a difference 4391 miles makes! (sniff, sniff).
—–
Dear Cath,
We'll be on our way to Munich when you read this. It's 4774 miles from Atlanta — so a few hundred miles further away — harumph. But I will totally What's App you when we get there and take photos of beer gardens and fairy-tale castles and Alex and Dexin!
Tschüs!
xoxoxox,
Lar