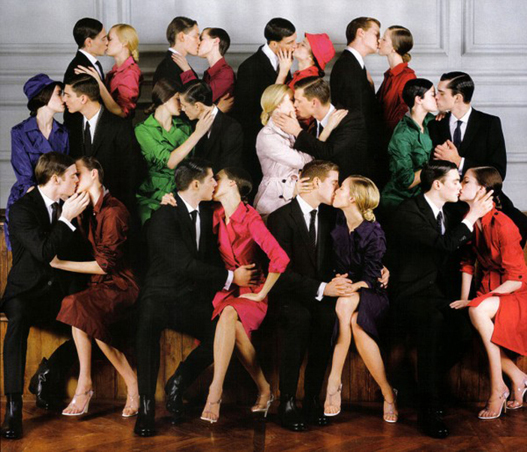 Kisses by Tim Walker
Happy Friday, dear readers! Do you have any fun plans for this weekend? How about for Valentine's Day next Thursday? I'll be at a social media conference this weekend and have no idea what I'm doing for Valentine's Day. Any thoughts?! I need some cheap and fun ideas!
A few links to get you through the weekend:
• Just purchased this dress for an upcoming photo shoot – details soon!
• It's so refreshing to hear about modeling in such a real light.
• Want: a grouping of succulents in brightly colored pots.
• The perfect Valentine's Day cardigan – if you can afford it.
• Five ways to tie a scarf.
• A great how-to: Fashion sketching for beginners.
• A sweet wallpaper for your computer.
• This is a real thing: a modern coffee table that doubles as a dollhouse