I know, I know. It's too early to start talking about Christmas, but I couldn't help myself. When Skip 'n Whistle sent me this Tacky Christmas Sweater Tee I thought it was too good not to share. Since I haven't put my tree up yet (that won't happen until after Thanksgiving of course), I figured I'd take pictures some place that was guaranteed to have plenty of Christmas decor. . . Tarjay!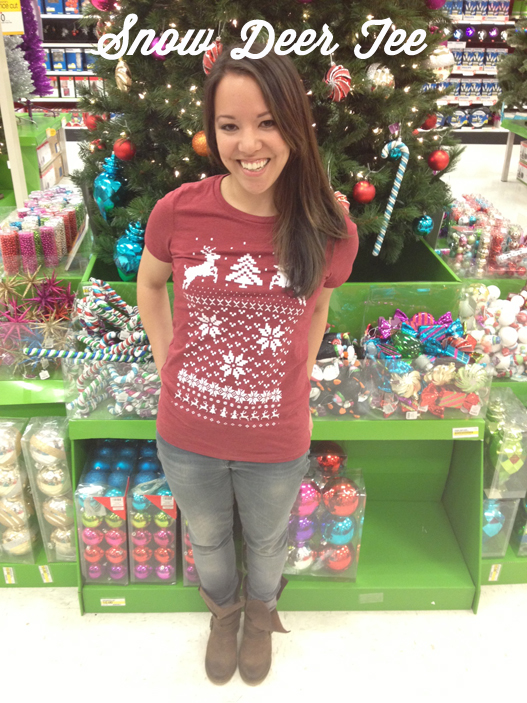 Was it a little awkward taking photos in the middle of the day at a busy Target? Absolutely! But it helped me get in the holiday spirit.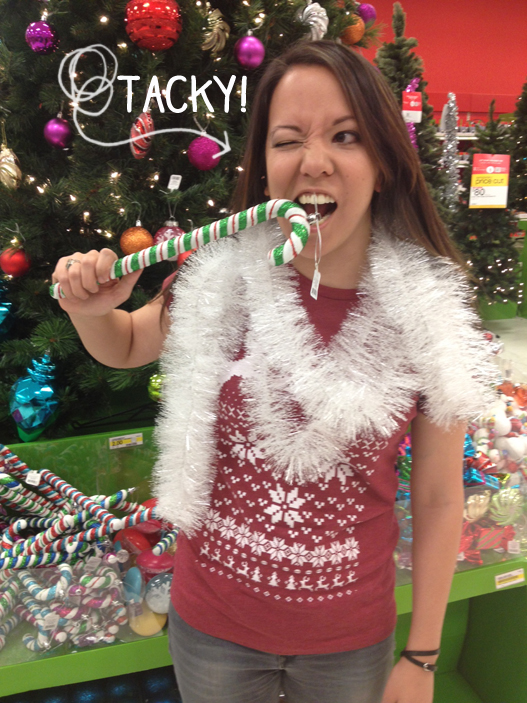 My Snow Deer Tee is only one of many Tacky Christmas Sweater Tees that Skip 'n Whistle makes. Check out the sale going on at Fab.com to see all the other styles. If the sale is already over by the time you read this, you can find the tees on Skip 'n Whistle Etsy site.
If you end up getting a Tacky Christmas Sweater Tee, post it on Instagram and let me know about it, @AsianCajunsCath!
____________
Dearest Lar,
I wish it was warm enough in Edinburgh for you to wear a Tacky Christmas Sweater Tee. The good news is that Skip 'n Whistle does have Tacky Christmas Sweater Sweatshirts! Other good news? The company is eco-friendly and based out of New Orleans.
I can't wait to see the your new work clothes you got this weekend. I'm sure you'll inspire me to dress better at work and get out of my black pencil skirt rut!
Hope you have a wonderful start to the week. I love you!
xoxo, Cath